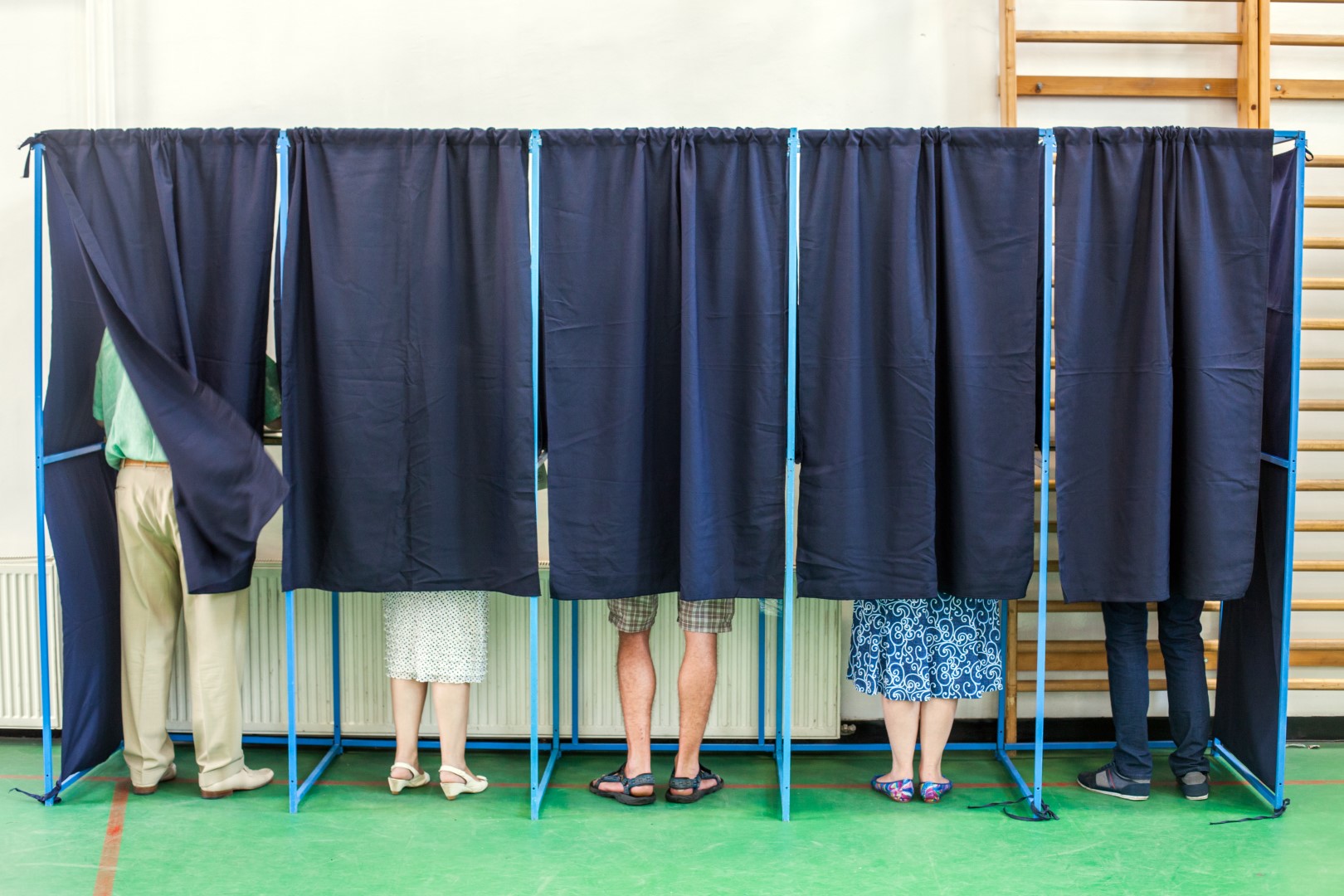 To: Everyone ready for this election to be over
From: Steve Schale
Re: The second-to-last Monday of 2016 election
*8 days until the election.
*12 days until FSU basketball tips off.
*96 days until the Tallahassee Marathon.
*1,232 days until the Florida Presidential Preference Primary.
Before I begin, a quick sidebar with Florida Democrats:
If you are reading this and haven't voted, close your laptop or turn off your phone, and go vote. If you don't know where to vote, go to https://gttp.votinginfoproject.org/.
Do that now. I'll wait here until you are back ….
…. Now that you have voted, back to the memo.
I think it is important to start by restating one of my favorite factoids about Florida.
If you add up all the people who have voted for president in Florida in the 2000, 2004, 2008, and 2012 elections, this is what you get:
Republicans: 15,086,968
Democrats: 15,015,920
Difference: 71,048
That is a margin of 0.24 percent. Under Florida law, we'd be looking at a lengthy recount. That's how close we are.
If you are curious about this, I wrote a lengthy blog piece entitled "Florida is Gonna Florida" a few weeks ago. You can read it here.
This weekend, Democrats won by about 15,000 votes out of 473,612 ballots cast.
The spread was roughly 41D-38R-21 NPA. I am not going to lie — I wish the weekend were bigger for Democrats, but given the number of people who had already voted, and how Dems have cut into the VBM advantage, I am honestly not sure what I had expected.
So with that, let's see where we are with seven days of in-person early voting, and Election Day to go. Right now, we are around 40 percent of all likely ballots cast.
Total Ballots cast: 3,731,646
Total Vote by Mail: 1,963,274 (52.7 percent)
Total Early Vote: 1,768,372 (47.3 percent)
By party: 
Republicans: 1,509,467 (40.45 percent)
Democrats: 1,500,937 (40.22 percent)
NPA: 721,249 (19.33 percent)
Total Margin: GOP +0.23 percent (Does that margin sound familiar?)
In other words, Florida is currently pulling a Florida.
By the time you watch Jake Tapper or Chuck Todd this afternoon, the odds are high that the four-millionth ballot will be cast. There is also a chance in-person early voting will overtake vote-by-mail. More likely tomorrow, but it could happen today.
To give some sense of what the last week might look like, we started Monday with about 1.2 million vote-by-mail ballots, so since Monday, we've seen about 2.5 million additional votes.
Given that there are 1,345,257 vote-by-mail ballots still sitting on kitchen tables, I assume we will be between 6.5 and 7 million votes in before Election Day. This would put the election at 70 percent complete before the first poll opens at 7 a.m. Nov. 8.
Outstanding mail-in ballots are roughly 40D-35R-25NPA, with Democrats having 71,388 more sitting on coffee tables than do Republicans.
YO DEMS — WHAT ARE YOU WAITING FOR?
After one week, we can state for a fact one thing: this is an election that could come down to a small handful of votes. Every vote is going to count, so if you want your side to carry Florida, get to work.
It also means at the rate of early voting, we will have a very good sense of where Florida is by 7:30-8 p.m. on election night whether someone is going to win by two points, or whether we are going to be watching people look at ballots with magnifying glasses. I've seen the latter and am praying for the former.
Hillsborough
Democrats come out of the weekend with a roughly 16K partisan advantage or about 6.5 percent. For the Dems, this was boosted by a weekend where they won in-person early vote by 12 points. In total, about 240,000 voters have cast ballots so far. If week two of early voting repeats week one, Hillsborough will have about 70 percent of its vote in before Election Day, and Democrats will have 28-30K, which pretty much parallels the party's voter registration advantage.
I-4
Democrats won the weekend on the I-4 counties by about 9,000 votes (42-34-24) out of 110,000 cast, thanks to a +12.5 percent in-person early voting advantage. The big thing this weekend: a sizable jump in NPA participation: 24 percent of all votes this weekend coming from NPA. Orange and Seminole counties had significant increases in NPA participation — the former is almost surely good news for Democrats, and the latter may be too. I won't know until later today when I can see actual voter data.
Polk County has now gone seven days of in-person advantage for Democrats. Republicans still hold the overall lead, but with the Puerto Rican trends there, I suspect by 2020, we are talking about Imperial Polk County as a battleground county — and if you are from Florida, this can be a little hard to wrap your head around. I look forward to the JMart deep dive/tour of barbecue locations in Polk sometime in the late summer of 2020.
Over 1 million votes have been cast from the I-4 counties, with Democrats holding a 43-37 lead (just under 50K votes).
Overall, after one full weekend of early voting, here is how the I-4 counties look.
Volusia Weekend: 39-38-23 Dems — Overall: 41-38-21 GOP (R +3,773)
Seminole Weekend: 40-35-25 GOP — Overall: 43-36-21 GOP (R +6,767)
Orange Weekend: 48-28-24 Dems — Overall: 48-21-21 DEM (D +36,165)
Osceola Weekend: 48-27-25 Dems — Overall: 48-29-23 DEM (D +11,264)
Polk: 40-40-20 Dems — Overall: 42-39-19 GOP (R +2,346)
Hillsborough: 43-34-23 Dems — Overall: 43-37-29 DEM (D +15,670)
Pinellas: 39-37-23 GOP — Overall: 40-39-21 GOP (R +688)
South Florida
Overall this weekend, just shy of 150,000 people voted in the big-three southern counties. South Florida accounts for 954,495 votes, or about 26 percent of all ballots cast, but this weekend accounted for 31 percent of the votes cast Saturday and Sunday.
In total, Democrats won the weekend 49-27-25, winning a roughly 35,000-vote advantage. They finish the weekend with a South Florida plurality of over 200,000 votes.
Miami-Dade looked slightly more Democratic this weekend, which given the definitive advantage that the GOP has with vote-by-mail, should be the start of more of a trend. Broward and Palm Beach counties both had solid margins, but honestly, if I were running the HRC campaign, I would have liked to have seen bigger numbers. I do understand it rained there, but alas, there are only eight more days of voting.
Also, remember, Dade is very Dem-leaning NPA heavy, so the party margins there will always look lower than they likely are, in reality.
We also saw a significant overall NPA jump here, which should benefit the Democrats.
Broward had more NPA vote than Republicans, and Dade saw the largest percentage increase of NPA participation of any county in Florida.
Here is where the counties stand:
Palm Beach Weekend: 47-27-24 DEM — Overall: 49-29-22 DEM (+41,620)
Broward Weekend: 57-21-22 DEM — Overall: 57-23-20 DEM (+112,775)
Miami-Dade Weekend: 43-29-28 DEM — Overall: 45-31-24 DEM (+53,518)
Duuuuuuval
The key news: The Jaguars didn't lose Sunday. So, what if they didn't play, they still didn't get a loss.
Democrats narrowly won the weekend, carrying a 260-vote plurality out of this weekend's vote-by-mail and in-person early voting.
This cuts the Republican advantage to 2,600, or about 1.7 percent. The president will be here Thursday, which should help drive some early voting turnout for the Democrats.
Total votes in so far, just under 156K.
I still believe that Jacksonville has not seen the kind of turnout that Trump would need to return Duval to the kind of margins that Bush saw in 2000 and 2004, and the market is still underperforming a bit, but let's see how this week goes.
Additional notes:
The electorate is still very white, though it trending in the right direction. Black voters (African-American and Caribbean) make up about 11 percent, Hispanics about 13 percent, and Whites about 71 percent. To give some sense of movement, the electorate was close to 80 percent White in vote-by-mail. In-person early vote has been about 15 percent Black and 13 percent Hispanic. This is good for Democrats, but could be better.
Democrats did have a good few days toward the end of the week with low-propensity voters. Now, 29 percent of their vote now comes from less-likely voters, compared to about 23 percent of Republicans, giving Dems about a 60,000-vote advantage here.
On the flip side, one challenge Democrats will face: While they hold a significant advantage regarding some available vote-by-mail votes (people still with ballots), almost half of their available VBM votes come from unlikely voters.
There is a real opportunity for Democrats to close the VBM gap — and in doing so, close the overall gap — and take a partisan lead, but they need to go chase those ballots.
REMINDER DEMOCRATS: OUR SIDE LOST IN 2000 by 537 VOTES — THERE ARE 1.34M VOTE-BY-MAIL BALLOTS NOT RETURNED. NEED I SAY MORE?
Regarding media market distributions, the state is starting to look like it should. Fort Myers has come back to earth; last week it was almost 11 percent of all ballots cast, and now it is about 8.5 percent. By Election Day, that should land at roughly 6.7 percent.
Miami and Orlando continue to over perform projections, with the Miami DMA now at 20.6 percent of all votes, where honestly, I would have taken in the mid 19s. Orlando is now at 21.2 percent, which is high (I expected just at 20), but this seems to be a mixed bag, as Republican turnout is strong in the exurban counties around Orlando. Palm Beach has picked up a bit, but still is a little low.
And as for the secret Donald Trump vote, I-10 is catching up, but still struggling. Those markets now account for 16.4 percent of the total statewide vote, under the 19-20 where it should land.
Lastly, as for the millennial "issues" — Alachua continues to well exceed its Democratic partisan registration advantage, now holding roughly a 30-point lead in ballots cast.
Week Out Observations:
Back in the spring, I wrote a long blog about how Trump could win Florida. The reaction was rather swift, and frequently highly critical from my side. Well, he can definitely win Florida.
Do I think he will? No, I still believe the state has a built-in edge for Clinton, based largely on the demographics. I also think her turnout operation is much better. But nothing is a given, and can he win? Yes. If you don't want President Trump, then get to work.
However, as I've warned several national Democrats, and told many in the media, I don't think the Trump operation is as nonexistent as some on my side wanted to believe. The GOP Chairman Blaise Ingoglia here is a friend, and a smart guy. Take Trump out of it — their party has been doing this, and doing it well for 20 plus years, they aren't going to lay down.
One other factor: There are a ton of critical down-ballot races. Add to the many Congressional races, every seat in the state House and state Senate are on the ballot. In other words, a lot of people are turning out voters.
Democratic voter registration advantage is about 200K less than it was in 2012, and about 350K less than it was in 2008. This, in part, explains why Republicans are still "ahead" at this point. But it is important to note a lot of that decrease comes from voters who switched parties — most of whom hadn't voted for a Democrat since Carter or Kennedy, and the overall electorate is much more friendly to Democrats. This electorate could be as much as seven points more diverse than 2008, which is the reason I think she has a small built-in edge.
But it only works if people vote. Right now, the GOP is ahead of where I thought they would be — albeit not by a lot. It doesn't mean Trump or Clinton is winning. Nope, it means it is a dogfight for turnout. So, if you want your candidate to win, go to the local field office and get to work.
I voted yesterday, so my election is over!