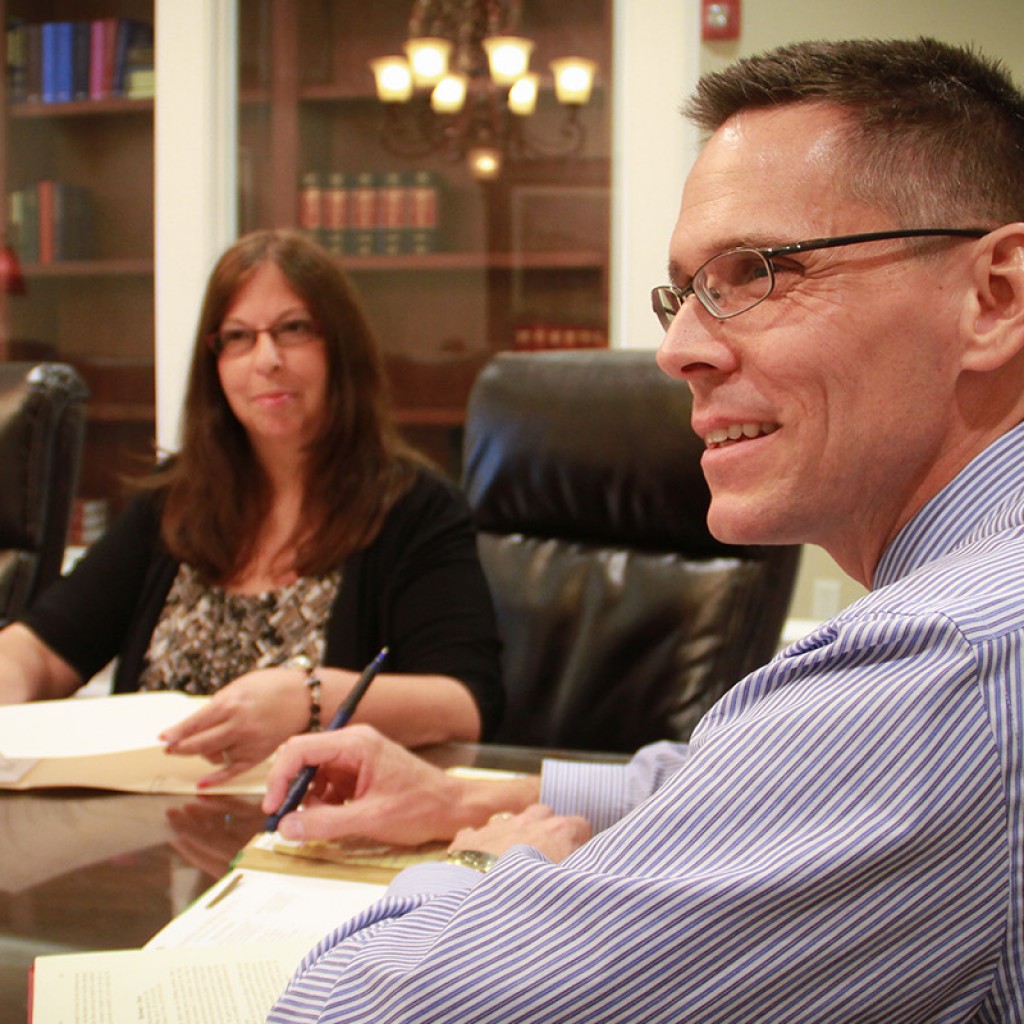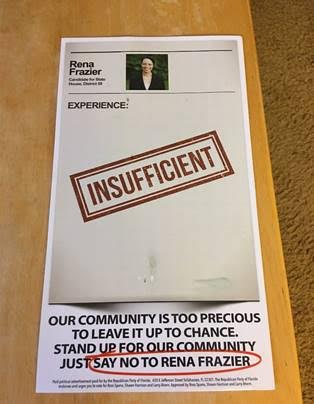 Thanks to the always-working, never-sleeping Mitch Perry, readers of this site are aware of the controversy about a mailer from the Republican Party of Florida supporting Ross Spano in the House District 59 campaign.
After the mailer labeled Democratic opponent Rena Frazier's experience as "INSUFFICIENT" — in all caps, big red letters — the House and Senate Victory committee fired back, saying Republicans "should be ashamed of themselves for this baseless and sexist attack on Rena Frazier."
Take a deep breath everyone.
Was the ad misleading?
Clearly.
Tacky?
Yeah, that too.
But sexist?
The Frazier side should have kept its powder dry on that one.
Real sexism is the kind of garbage spewed during this campaign by Donald Trump. His insults, lies, taunts and audio where he brags about his sexual conquests is sexism to the power of infinity. That kind of talk needs to be stamped out with a million voices screaming condemnation.
I received the mailer in question — along with several others supporting Spano — at Casa Henderson in beautiful Brandon, gave it a read, and stuck it in the box for recycling, only pulling it out again when I read Mitch Perry's story.
I never once thought of it as sexist.
Still don't.
I thought it was goofy, considering that Frazier is an accomplished attorney specializing in commercial litigation. She graduated cum laude from the Stetson University College of Law. She is a partner in the firm Quarles & Brady and has a string of honors long as my arm.
And she is working hard on the campaign. She got the endorsement from the Tampa Bay Times, for what that is worth. So yeah, just because she hasn't been in the cauldron of muck in Tallahassee doesn't mean Frazier lacks experience.
I still think she has a tough climb.
Spano has spent two terms in the Florida House and has the edge in name recognition. After beating Democrat Gail Gottlieb in 2012 by a scant 1,015 votes out of more than 67,000 cast, Spano was a comfortable winner against Donna Lee Fore two years later.
Spano works it hard, too. He tries to stay in touch with the people of his district. He is a traditionally reliable conservative — no boat rocking there. He even was one of three House subcommittee votes against a measure in 2015 that would have repealed Florida's ban on unmarried couples living together.
To be fair, he did vote this year in favor of repealing the ban. Gov. Rick Scott signed that into law.
Spano also is active in efforts to combat human trafficking in the state.
These are two well-qualified candidates who offer voters in this relatively moderate district attractive options. That never seems to be enough though, does it?
So, let's clear it up: Spano's edge in "experience" consists of hanging out in a dysfunctional Legislature for the last four years. I wouldn't automatically consider that a plus.
But as silly as the mailer in question is, to label it sexist is a leap I'm not willing to take.
Too bad both sides can't hit the reset button on that exchange.