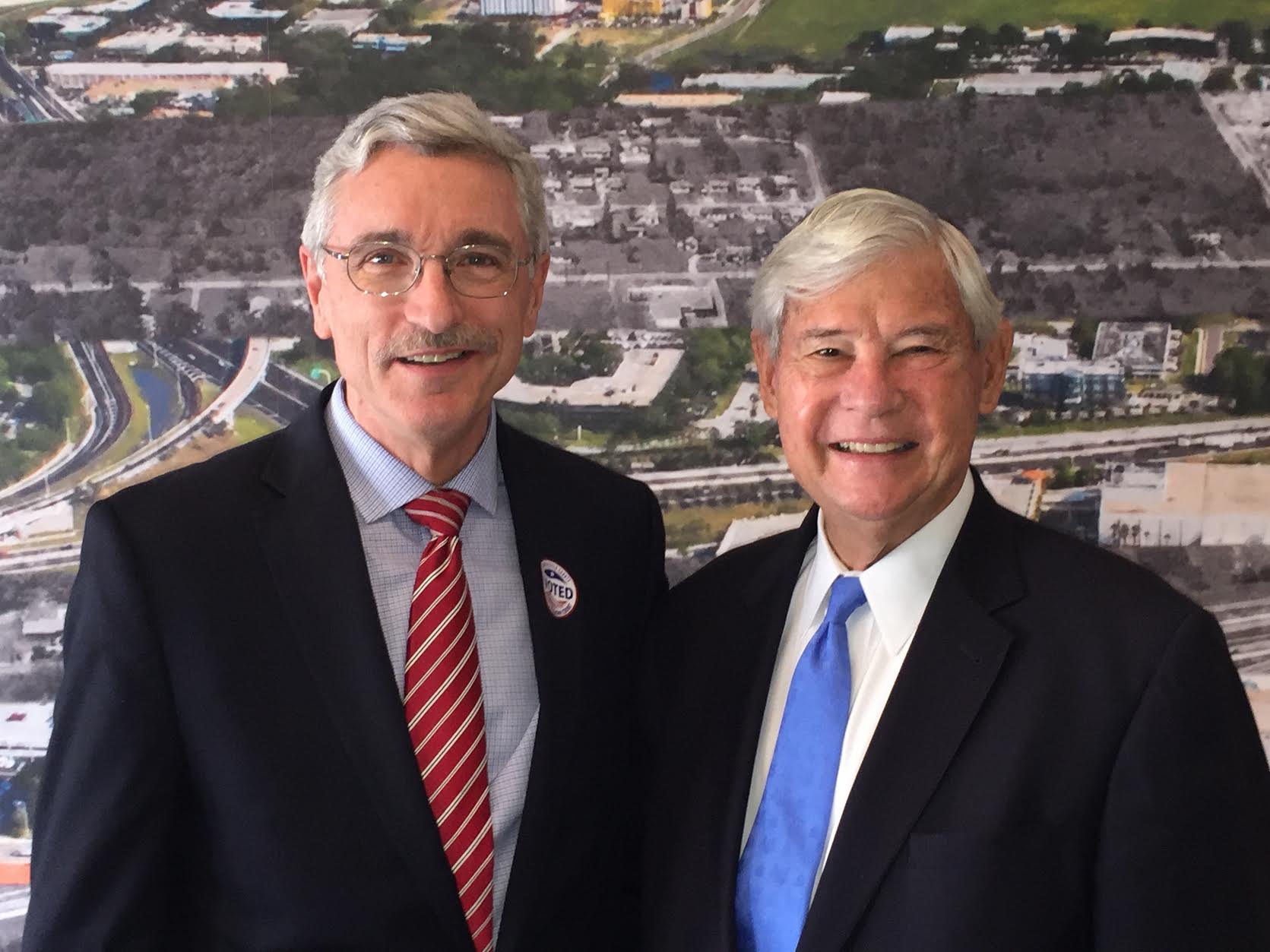 With just eight days to go before the voting ends in Florida, state Senate District 18 Democratic hopeful Bob Buesing received some welcome news Monday when former Florida Governor and U.S. Senator Bob Graham endorsed him.
"Bob Buesing is the right person to work across the aisle to address Florida's challenges and get things done for the people of Senate District 18 in Tallahassee," said Graham in a statement issued by the Buesing campaign early Monday. "I'm endorsing Bob because he'll be a fresh voice in Tallahassee dedicated to protecting our environment and drinking water, strengthening our public schools, and providing innovative new ideas to grow good jobs here at home in Florida. The people of Hillsborough County can count on Bob Buesing to always put their interests first."
"I am deeply honored to have earned the endorsement of former U.S. Sen. Bob Graham," said Buesing. "Gov. Graham's legacy of service to our state is a testament to all that can be accomplished when you prioritize the needs of the people you are elected to serve and work together across party lines. I am proud to share Sen. Graham's dedication to putting people first and I will look to his example as a member of the Florida Senate."
The endorsement from the 79-year-old Democratic icon (who turns 80 next week) could be a boost for Buesing, who is still relatively unknown in local politics as he attempts to defeat Republican Dana Young in the Senate race. Buesing is also being squeezed by progressive icon Joe Redner, a former Democrat turned independent who is polling in double figures in the contest.
Unlike President Obama, who endorsed a number of Florida Democrats running for state legislative seats earlier this month, Graham has been very selective in terms of his endorsements.
In addition to backing Hillary Clinton and Patrick Murphy in the high-profile races for president and U.S. Senate, the only other state legislative Democrat Graham has endorsed this cycle has been Ben Diamond, running in the Pinellas County House District 68 race against Republican JB Benshimen.