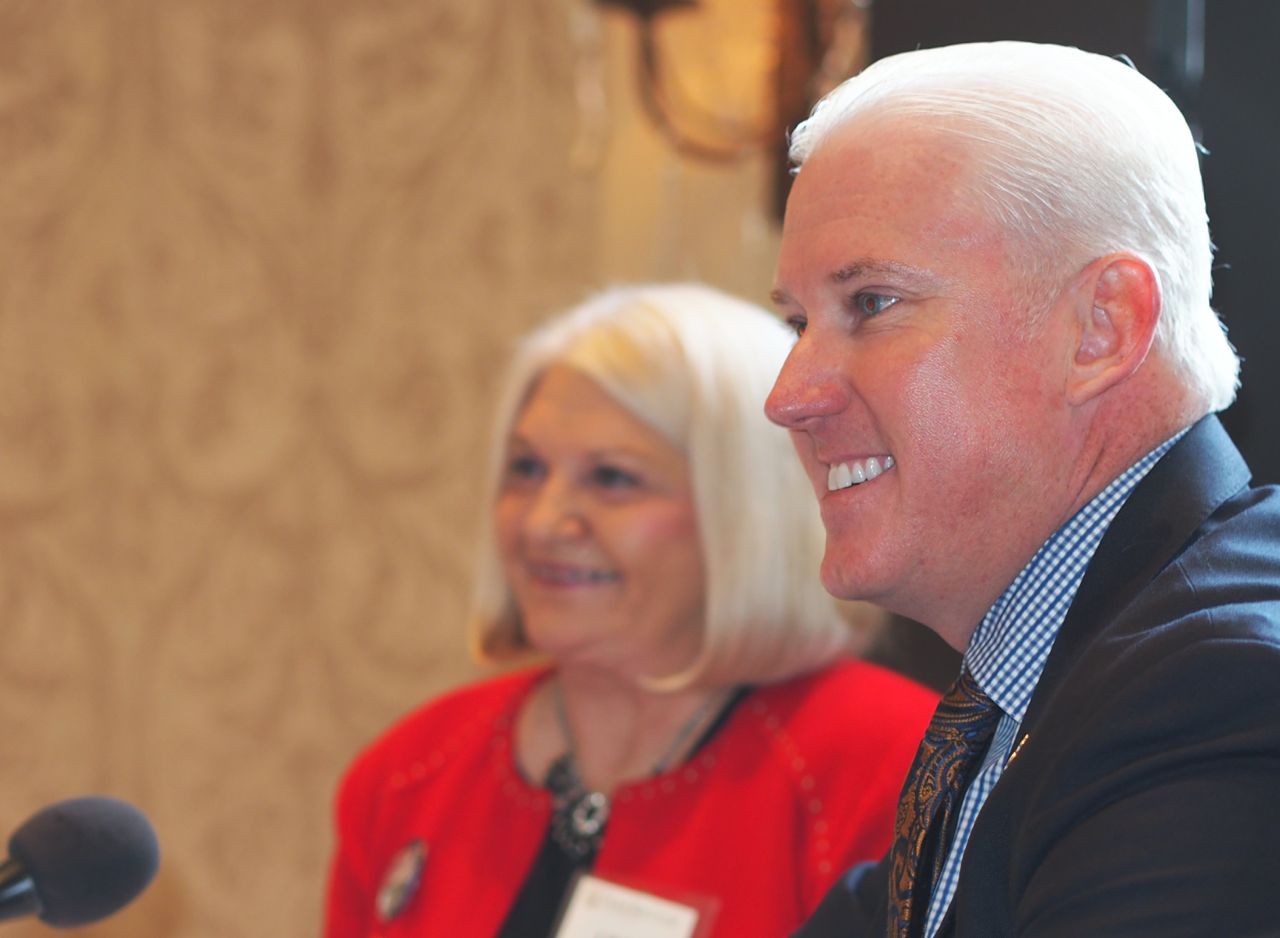 Democrats are still in a strong position for Orlando's three Senate seats, with Republican Realtor Dean Asher still the only candidate standing in the way of a clean sweep.
Asher raised another $25,775 for his campaign account and $5,000 for his committee, "Allegiant Friends For Florida," during the Oct. 22 through Nov. 3 reporting period, pushing his total fundraising past the $700,000 mark between the two accounts.
The SD 13 candidate also spent nearly $140,000 during the reporting period, leaving him with $36,000 on hand in his campaign account and about $24,000 on hand in his committee.
Asher is running against former Democratic Rep. Linda Stewart, who posted $58,625 in contributions and $52,670 in spending for the reporting period. The report goes down as Stewart's best of the election cycle, and represents more than a third of her $153,000 fundraising total.
The former representative had about $56,000 on hand Nov. 3, putting her not far behind Asher as Election Day nears.
The SD 11 and SD 15 are still looking done. Democratic Rep. Randolph Bracy has $77,000 in the bank in SD 11 and his only competition is write-in candidate Miranda Ratcliffe.
In SD 15, Democratic Rep. Vic Torres is approaching the $300,000 mark in total fundraising and has nearly $48,000 on hand while Republican Peter Vivaldi has raised about $45,000 total and has about $3,300 in the bank.
In the House, HD 47 Republican Rep. Mike Miller pulled further ahead of Democrat Beth Tuura with $85,000 in contributions and $87,000 expenditures on his new report.
Miller has now raised more than $400,000 for his re-election bid, while Tuura, who posted $7,500 in contributions and $28,700 in spending, has yet to hit the $130,000 mark.
Miller enters the final stretch with about $46,000 in the bank compared to about $13,000 for Tuura.
While Miller is in a very strong position, most of the rest of the area's House seats are decidedly less competitive than HD 47. Democrats Amy Mercado in HD 48 and Carlos Guillermo Smith HD 49 are a lock for the freshman class, as is Republican House Speaker hopeful Randy Fine in HD 53.
Republican Reps. Rene Plasencia and Tom Goodson, who are each looking to shift districts this fall, are also comfortably ahead of the opposition.
Plasencia brought in another $25,000 and spent $39,000 in the HD 50 race, putting at $338,000 in total fundraising and leaving him with $76,000 in the bank Nov. 3.
His opponent, Democrat Sean Ashby, has yet to break the $20,000 mark and has just $1,100 in his campaign account.
In HD 51, Goodson tacked on another $24,000 and spent $31,000, leaving him with about $95,000 on hand, while Democrat Mike Blake raised $700 and is just now crossing the $5,000 mark in total fundraising.