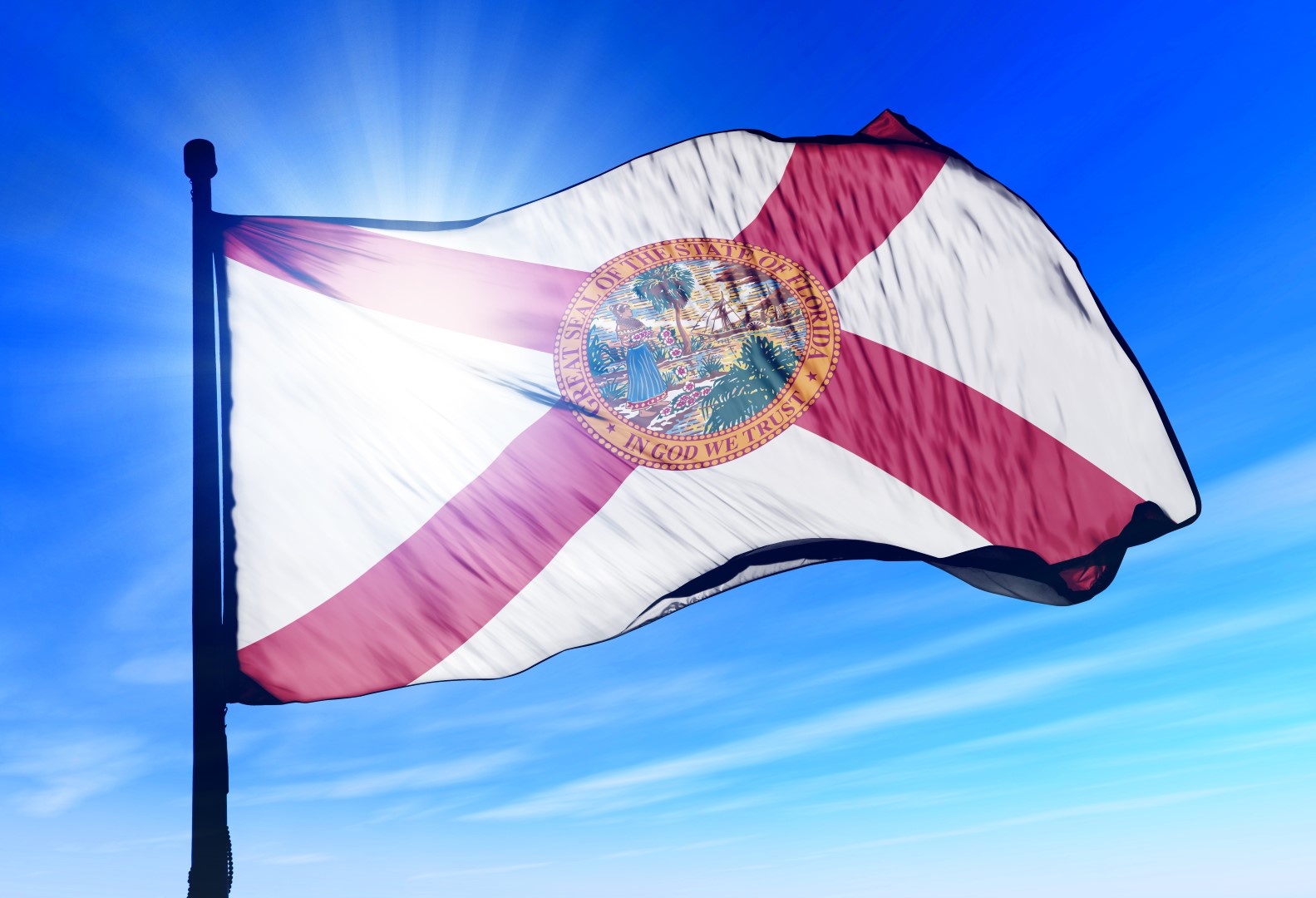 You know Florida is important. You know our history with elections. And you know the nation, along with every late-night comedian, will be glued to everything that goes on within our borders on Election Day, ready to scream foul play at anything that looks askew.
We know all this. But why us? Floridians are good people. We didn't ask to be under the microscope like this every four years. Why can't they just let us run our elections in peace?
Just lucky, I guess. We are the Kardashians of the Electoral College. The nation loves us or hates us in equal measure, but they can't stop watching us.
The numbers back this up.
Start with the five most populous states in the nation. We generally know how those states will vote for president long before Election Day.
California? Voted for the Democratic nominee every year since 1992.
Illinois? Six consecutive wins by the Democrats.
Texas? It has gone red nine straight times, mostly by blowouts.
New York? Seven straight blue finishes, also by blowouts.
But then there's good ol' Florida — good ol' unreliable, unpredictable, and often inexplicable Florida. Since 1996, the state we call home went Democratic three times. It went Republican twice. Only once in that time was the winning margin more than 3 percent.
We are a split personality of about 20 million people in a place where everyone wants to move. We even have one Democratic senator and one Republican senator.
So, yeah, we're a little indecisive. We are the electoral equivalent of Suspense Theater. From hanging chads to voter purges, and polls that show a state where the mood shifts daily, Florida loves to keep the candidates guessing. You don't think they keep coming here because of the sunshine and seafood, do you? They need us.
The National Journal tracks the trips by candidates. Since July 30, Donald Trump and Hillary Clinton have made a combined 26 trips to Florida – 15 by Trump.
The total number of campaign visits to the other four states we mentioned: 10, including none to California.
They like the money that comes out of California – a whopping $83.7 million alone to the Clinton campaign ($9.9 million to Trump), according to the Federal Elections Commission database. But since Florida is the only place in the top five where the vote is close, the candidates make believe we're the most important place on the planet — which, of course, we are.
For what it's worth, Florida has kicked in $19.6 million to Clinton's campaign and $9 million to Trump.
Florida has been trending for Trump in the last week, so much so that Nate Silver's fivethirtyeight.com site gives the Republican a 52.6 percent chance of carrying the state's 29 electoral votes.
If that is wrong, though — and Silver rates Florida tops on a measure he calls "tipping point chance" — it's lights out for Trump. He would have no effective path to overall victory. It's going to be a tight squeeze anyway, and possibly a long night.
It's also possible, given how close Florida is, we could wind up with another recount like in 2000. Trump's charges of a rigged election in the weeks leading up to Nov. 8 only increased that possibility. Any abnormality, no matter how slight, will be blown up into a full-blown conspiracy to defraud whichever candidate is on the wrong side of that count.
It can be maddening, but it's also a fascinating spectacle. And with the destiny of the union hanging like a paper chad, here we go again — our quadrennial big tease to the rest of the country. What's the rush? When we make up our minds, we'll be sure and let everyone know.
Maybe.