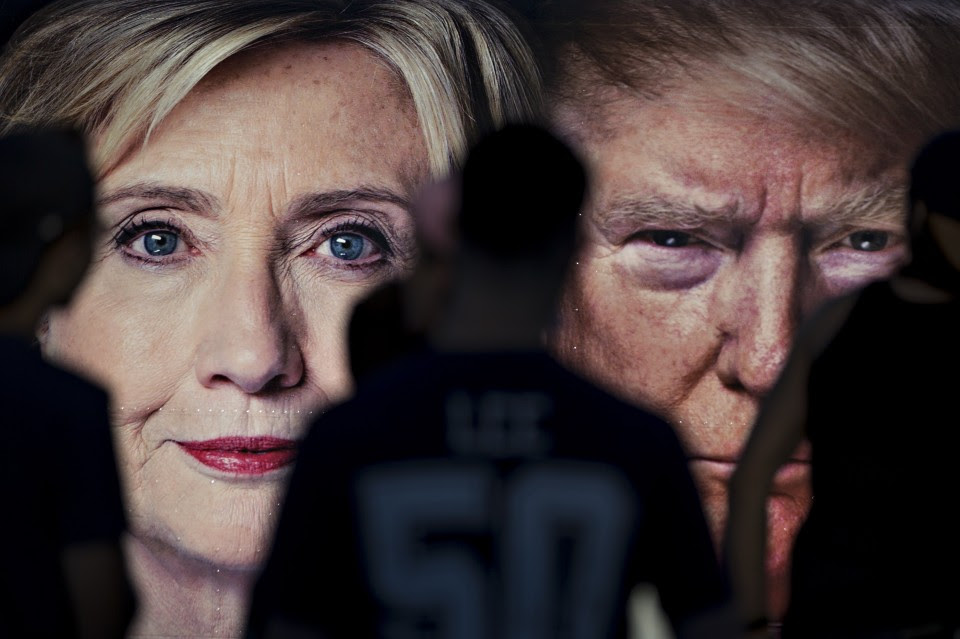 Florida is just too close to call.
A new Quinnipiac University poll shows just 1 percentage point separates Hillary Clinton from Donald Trump in the Sunshine State. According to the poll, Clinton is at 46 percent, followed by Trump at 45 percent. Libertarian Gary Johnson is at 3 percent, while Green Party candidate Jill Stein is at 1 percent.
"As the 2016 presidential race hits the finish line, both Florida and North Carolina are virtual ties with Clinton at 46 percent in Florida and 47 percent in North Carolina, and Donald Trump at 45 percent in each state," said Peter Brown, the assistant director of the Quinnipiac University Poll, in a statement.
"There is no realistic scenario under which Trump can win the White House without those two states, while Clinton might get there without them, but it's not a road she wants to travel. While neither of these states is likely to be as close as the 548 votes in Florida that decided the 2000 election, both states could keep the country up counting ballots well into Wednesday morning and perhaps beyond."
The latest poll of 884 likely Florida voters was conducted from Nov. 3 through Nov. 6. It has a margin of error of 3.3 percent.
Clinton is supported by 85 percent of Democrats, 45 percent of independent voters, and 7 percent of Republicans. She has support from 68 percent of non-white voters, and has an edge over Trump among voters who have already voted, 47 percent to 43 percent.
Trump is backed by 86 percent of Republicans, 44 percent of independents, and 10 percent of Democrats. The poll found 53 percent of white voters with a college degree and 61 percent of white voters without a college degree backed Trump.
The candidates' standings remain unchanged from a Quinnipiac University poll released last week. That poll also showed Clinton at 46 percent, followed by Trump at 45 percent.
State records show more than 6.4 million Floridians have already voted. More than 2.5 million Democrats have voted by mail or in person, compared to more than 2.4 million Republicans. Democrats lead Republicans in pre-Election Day totals by a margin of more than 87,000 votes.
It's clear how important Florida is to the race to the White House. Both Trump and Clinton, and their top surrogates, campaigned here this weekend. Trump is making one last stop in the Sunshine State later today with a rally in Sarasota, while the Clinton campaign is deploying Vice President Joe Biden to Tallahassee and St. Petersburg to make one last pitch.