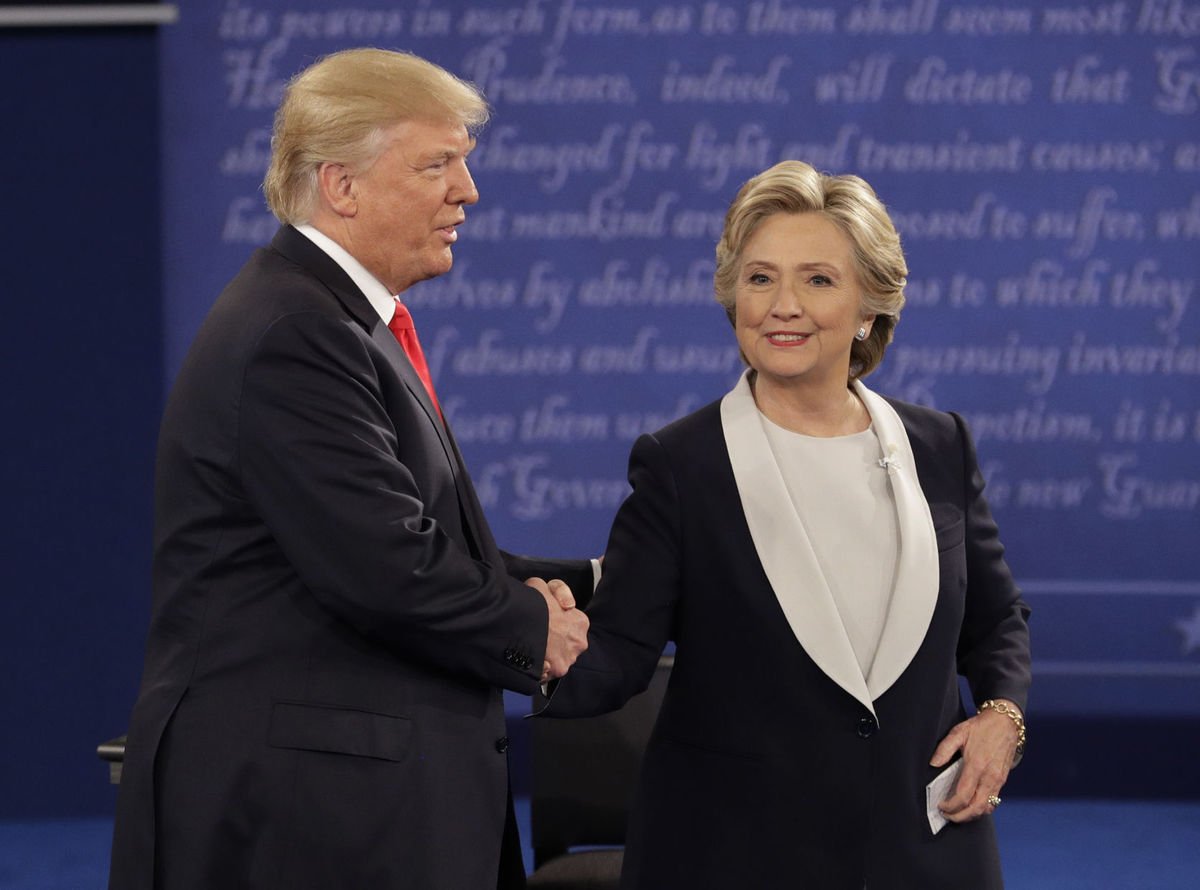 Hillary Clinton will win Florida, and therefore, the presidency.
Floridians have been voting since Sept. 19, and Hillary has led the Real Clear Politics (RCP) Florida average almost every single one of those days.
Since Sept. 25, she's led or been tied with Donald Trump all but four days — the Comey fallout, and tonight, as I write this, she's down 0.2 percent.
At FloridaTurnout.com, we are treating every day votes are cast as one inning. In Florida, we have 51 innings, or 51 days when votes are being cast by mail, early, or on Election Day. We believe there are only about three million votes left.
By using the RCP average, which inherently also averages the turnout models of fairly conservative-leaning public polling, and voter files from 67 supervisors of elections, we are able to snapshot public sentiment and couple it with actual vote counts, every day.
Those public polls obviously have a large "undecided" vote, which we've pushed into a two-party vote based on the margins of the decided vote.
We've also stripped out 2.5 percent from the two-party vote because we know, from some experience and some internals, that Florida will have way more under- or other-candidate votes than the last two presidential cycles. However, it really doesn't matter in our model whether that number is 2.5 percent or 5 percent, because we are only really trying to extrapolate one number, a win margin.
Our model shows Clinton leading the two-party vote right now by 1.09 percent and we have not seen any data to suggest otherwise — and, boy, has there been a lot of data thrown around.
Like in Duval County, where Trump should be dominating, he's underperforming. There has been record early, in-person turnout in blue strongholds like Miami-Dade, Broward, and Palm Beach counties. You can point to the gender gap, with about 56 percent of early and mail votes being cast by women. And, very rightfully, you can look to the growing Hispanic vote in Central and South Florida, turning out in record numbers, most likely to vote against Trump.
All of these are good signs for Clinton, but those trends are also more susceptible to spin than our model. I've lived in Florida long enough to know that both sides will grasp onto any trend, however small, and spin the day away. For instance, the hype that African-American turnout was going to be so low it would sink Clinton. That probably was never going to be the case. And it isn't anymore.
What we don't account for in this model is turnout operations in the state, which clearly also advantage Clinton. As the New York Times recently reported, the Trump campaign was given an early vote turnout plan for Florida, and let it sit dormant for two weeks.
This inactivity by Trump may mean that our 1.09 percent margin is the basement of the Clinton win margin. For example, Clinton campaign manager Robby Mook, who has access to much more sophisticated models, had Clinton up 170,000 votes on Nov. 4, when our model showed Clinton up about 90,000 votes. If you extrapolate through Election Day, that would push the win margin to around 2 percent.
In raw votes, tonight, the night before the election, our model is forecasting that with Trump ahead by 0.2 percent on RCP, Clinton will still win by about 91,000 votes.
With a long history of election results being decided by 1 percent or less, anything above 1 percent is a Florida landslide.
We appreciate all of the shares, angry emails, and feedback on the model. Our model will be exactly right or exactly wrong, which is pretty rare in politics, I suppose. However, this type of modeling is the only real way to forecast Florida moving forward, as so much of the vote has shifted forward through vote-by-mail and early voting.
Now, if you haven't already, go vote.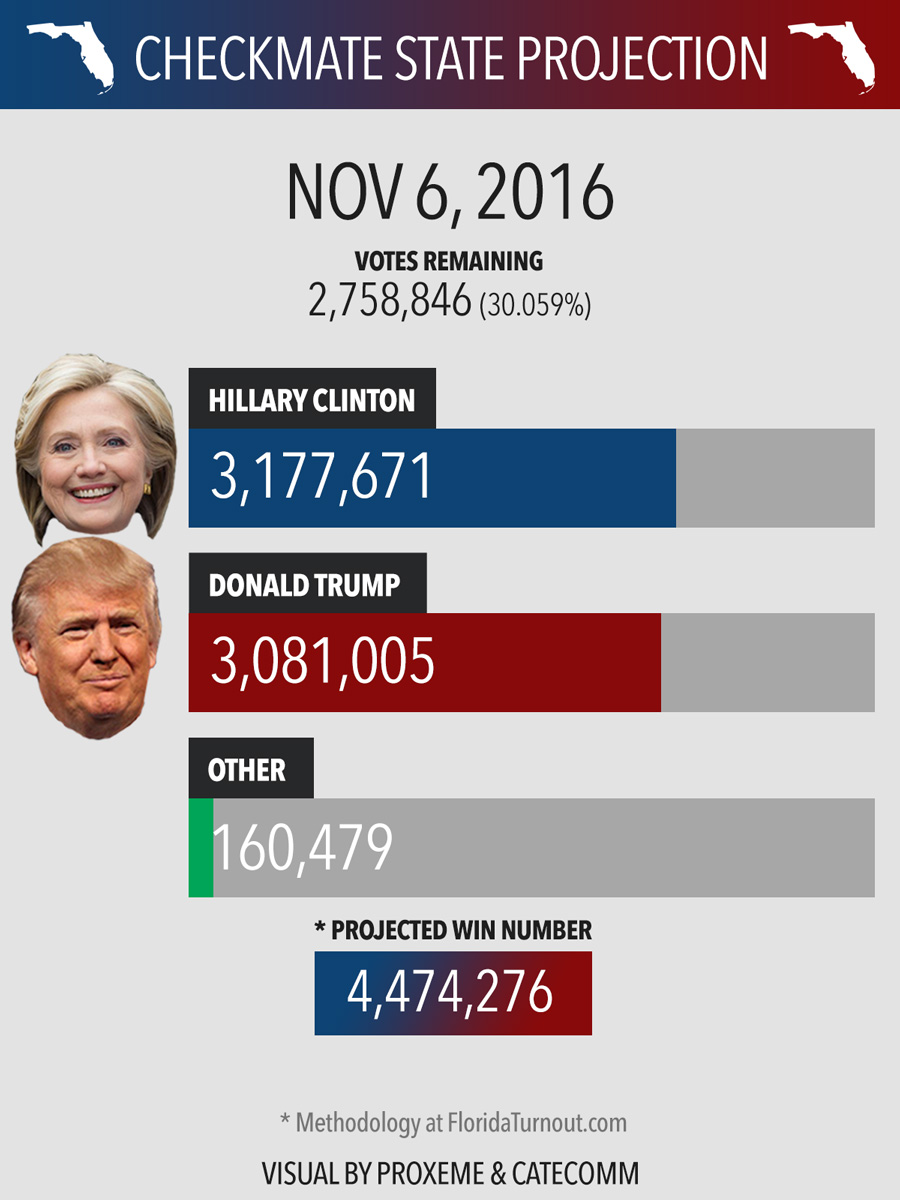 Save
Save