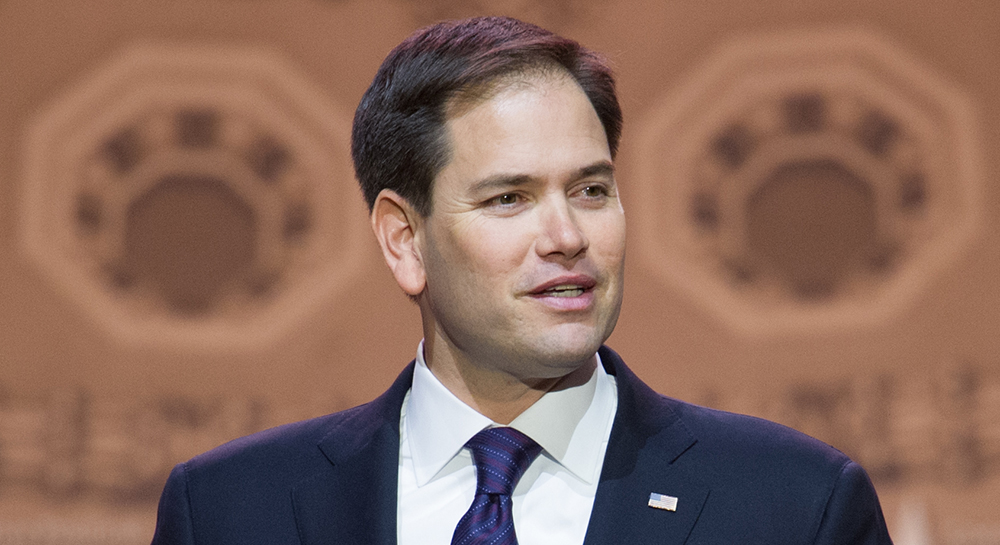 Sen. Marco Rubio is heading back to Washington D.C.
The Miami Republican defeated Rep. Patrick Murphy in Florida's U.S. Senate race. According to preliminary election results, Rubio received 52 percent of the vote. Murphy received 45 percent.
The victory caps off a tough political year for Rubio. He faced a devastating loss in his home state in March, coming in second to Donald Trump in Florida's presidential preference primary.
 "This nation is at a pivotal crossroads and throughout his career, Rubio has proven himself as a steadfast and distinguished conservative leader committed to holding government accountable," said RPOF Chairman Blaise Ingoglia. "Once again, our great state rewarded the Senator's dedication to public service and protecting the founding principles of this country.  We look forward to working with him to restore the trust and confidence the American people want to have in their government."
He jumped into the U.S. Senate race in June, after weeks of brushing off calls and questions about whether he was going to run for re-election. He often cited concerns about the top of the ticket as one of the reasons he was running for a second term.
Rubio spent months fielding questions about his tepid support for Trump and whether he planned to serve a full term if re-elected. In October, he said he would "serve six years in the United States Senate, God willing."
Despite a big push to turn Florida blue, Murphy failed to gain traction.
The Treasure Coast Democrat was relatively unknown, despite having the support of Democratic nominee Hillary Clinton, President Barack Obama, and Vice President Joe Biden. He trailed Rubio in almost every poll since June, and was dogged by claims he padded his resume.
"It has been the honor of a lifetime to be Florida's Democratic nominee for U.S. Senate. I'm proud of the campaign we built and so grateful for the passion Florida families across the state put in to this fight," said Murphy in a statement. "While we hoped for a different result, the people of Florida have spoken and I respect their choice. I congratulate Senator Rubio on his victory and on the incredible honor of representing this state again in the U.S. Senate. Floridians are counting on him to fight for them, and he has my support in that fight."
Murphy was first elected in 2012 to serve in Florida's 18th Congressional District. He unseated Republican Rep. Allen West, and easily won re-election two years later. But his campaign was plagued by criticism of his limited accomplishments during his time in office.
Murphy said he is "grateful to the people of Florida's 18th District for putting their trust in me over the past four years."
"I will always remain true to that promise, and I will always fight for Florida," he said.