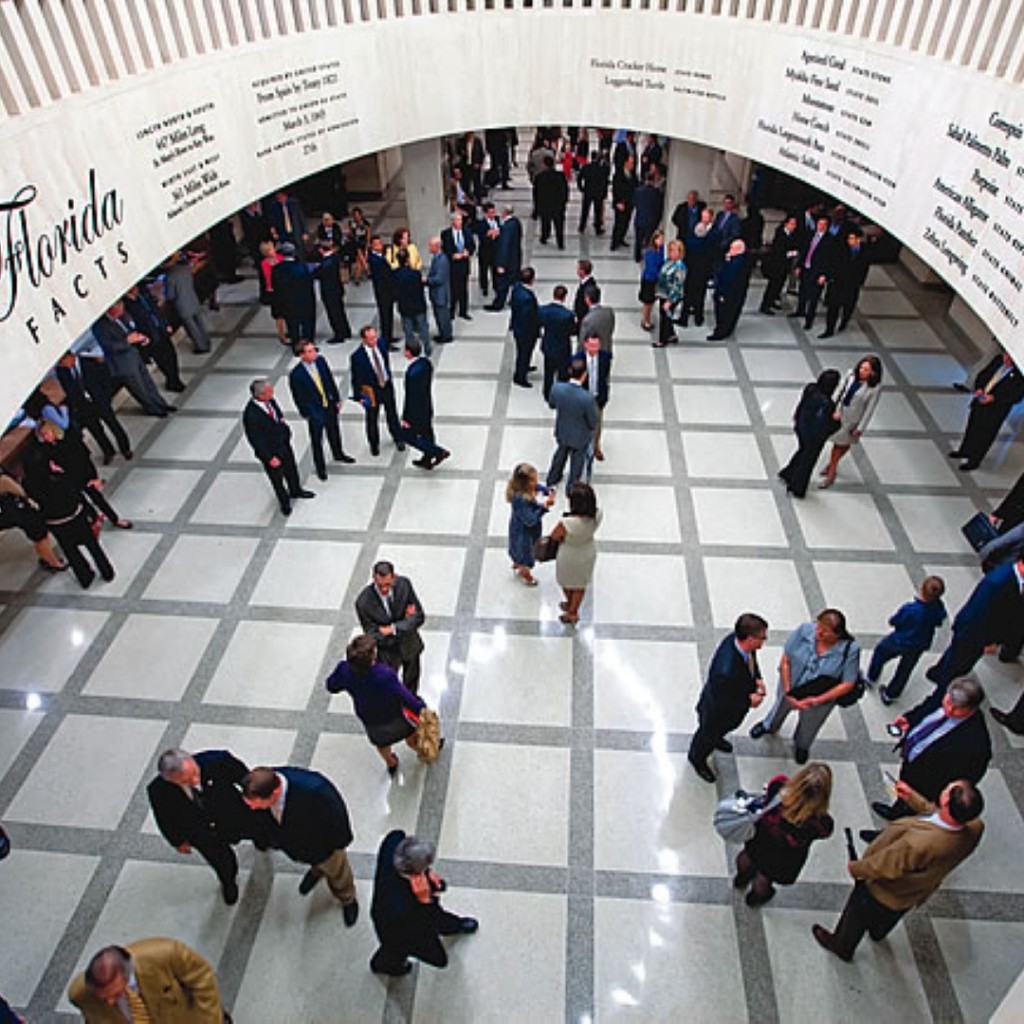 If Tuesday's elections proved one thing, it was that Fair Districts didn't make much difference in the Florida Legislature.
That was the assessment from Marian Johnson, senior vice president for political strategy for the Florida Chamber of Commerce, who spent the Chamber's election-night party in Tallahassee crunching data.
The state Senate appeared to be shifting from a 26-14 GOP majority to 25-15. The House seemed headed for a similarly negligible shift.
The Fair Districts initiative had been intended to break the Republican Party's hold on legislative redistricting.
"Fair Districts didn't make the dent," Johnson said. "People weren't unseated."
Another lesson: The presidential candidates appeared to lack coattails to lift down-ballot party members. Hillary Clinton was leading in Orange County, for example, but the GOP's Amber Mariano was leading Democrat Amanda Murphy in Pasco County.
"You have two candidates here who no one likes," Johnson said. "It would stand to reason that her coattails would not carry down."
Chamber operatives nibbled on fried fish and hush puppies while watching Florida shift between Clinton and Donald Trump. "It's been a crazy year," said Charles Dees III, vice president for public affairs for Waste Management Inc.
But they cared most about Florida legislative races.
The Chamber was watching two in particular, executive director David Hart said: Republican Keith Perry versus Democrat Rod Smith in a Gainesville-centered Senate District 8, and House Republican Leader Dana Young versus Democrat Bob Buesing in Tampa's Senate District 18.
The Chamber gave both winners "A" ratings throughout their time in the House, Hart said, and views them as "solid supporters of free enterprise."
It was too early to say what the new House and Senate might mean in policy terms, he said — that will begin to emerge during the coming organization session.
But he hoped for progress on the Chamber's No. 1 priority — doing something about Florida Supreme Court rulings on attorney fees and related matters that many blame for a 14.5 percent increase in workers' compensation premiums.
"It's fair to say that jobs and the economy won," Chamber spokeswoman Edie Ousley said. The voters "went to the polls and elected pro-jobs, pro-business candidates."