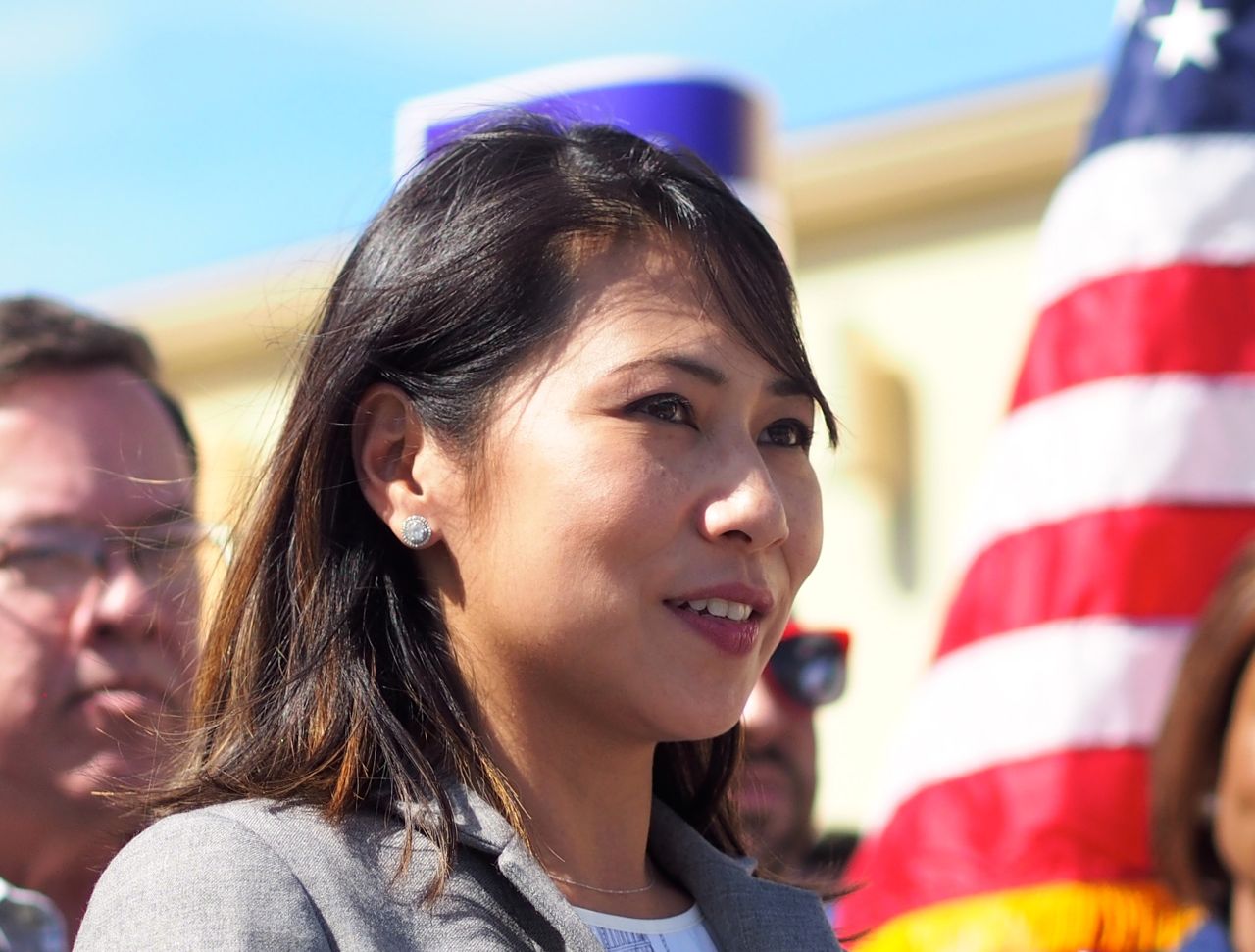 U.S. Rep. John Mica's 24-year congressional career has ended representing the largely suburban, largely Republican constituency north of Orlando, thanks to voters in new parts of his district.
With all but one precinct fully reported in Orange and Seminole Counties, and all early and mail-in votes counted, Democrat Stephanie Murphy has defeated Mica in a close race for Florida's 7th Congressional District. She carried Orange County precincts by 21,000 votes; he carried Seminole County by 10,000 votes. Only Seminole's Precinct 19 remained uncounted, and that Longwood-based precinct has a purple electorate and not enough voters regardless to change the final outcome.
Overall, she won 51.4 to 48.6 percent.
"Tonight the people of the Seventh Congressional District have spoken–and they want change, security, and equality," Murphy stated in a release issued by her campaign Tuesday night. "I am so honored by the support our campaign has received, and I am truly humbled by the trust you have placed in me to represent you in Congress."
Murphy becomes what she had campaigned as, the new face of Florida's 7th Congressional District: young, immigrant, female, with a mixed background of business, education, and government service; a progressive Democratic attitude about social issues such as women's rights, gay rights, and guns; and a more moderate attitude on foreign affairs.
On Tuesday Murphy, 38, stunned Mica, 73, defeating the 12-term incumbent who was so well-entrenched in Central Florida political, business and government scenes that almost no one in the Orlando area thought he could be beaten, even just a few months ago.
Democratic leaders in Washington D.C. had a different view, however.
After Murphy emerged as a surprise Democratic candidate in late June, party leaders in Washington bankrolled an unprecedented campaign to introduce her to Central Florida and to attack Mica as an out-of-touch Republican. An estimated $6 million was spent on TV, radio, and other advertising.
In a statement released by his campaign, Mica blamed both the "court-ordered redistricting" of CD 7 and the "massive amount of" money spent against him.
"It has been my honor to serve the district, state, and nation and I'm proud of my accomplishments both in Florida and in leadership positions in Congress," Mica stated. "It's been a great opportunity for public service. Very few people get to accomplish what we have been able to do and I am grateful to serve this community for so many years. I'm very proud of what our team has been able to accomplish. I wish our opponent well and I extend my congratulations."
Yet, all the while Murphy and her supporters have maintained CD 7 voters were getting a chance to chose between a highly qualified new candidate with many 21st century visions, and one of the most experienced and effective members of Congress who, nonetheless, was representative to a smaller and smaller portion of his evolving district.
She also becomes the first Vietnamese-American woman elected to Congress. Her parents fled Vietnam in a boat lift when she was an infant.
"Stephanie truly embodies not only the American dream, but the rich diversity of Florida's 7th District, and tonight she has made history as the first Vietnamese-American woman to be elected to the United States Congress," said U.S. Rep. Ben Ray Lujan, a Democrat from New Mexico who chairs the Democratic Congressional Campaign Committee, which bankrolled much of her campaign.
Mica, of Winter Park, knew he had a large, loyal constituency — including much of Orlando's power base. But he also knew he had a large new constituency who knew little about him.
And the national Democrats pounded him with negative TV commercials and mailers, much of which he decried as untrue and unfair. He was painted as a strong supporter of Republican presidential nominee Donald Trump and someone who had consistently voted against women's issues.
The Democrats had been saying long before Murphy entered the race in June that CD 7, which covers Seminole County and north-central and northeast Orange County, was no longer the safe GOP or even "leans Republican" district it had always been. It's younger and more Democratic, and more diverse than the suburban communities that used to make up most of the district. And Democrats were determined to flip it.
In Murphy they found a candidate who represented much of that youthful diversity, particularly among the new neighborhoods of central and east Orlando added in the 2015 redistricting.
However, with Mica the Republicans had an incumbent who has managed to get visibly involved in Orlando's biggest, boldest projects for decades. SunRail. I-4 expansion. Funding at the University of Central Florida. The Department of Defense simulation center. A new VA medical center. Saving and repurposing the old VA center. The new terminal at Orlando International Airport. The new railroad station there. Particularly with his leadership positions on House transportation committees, he made himself invaluable to much of Orlando's growth.