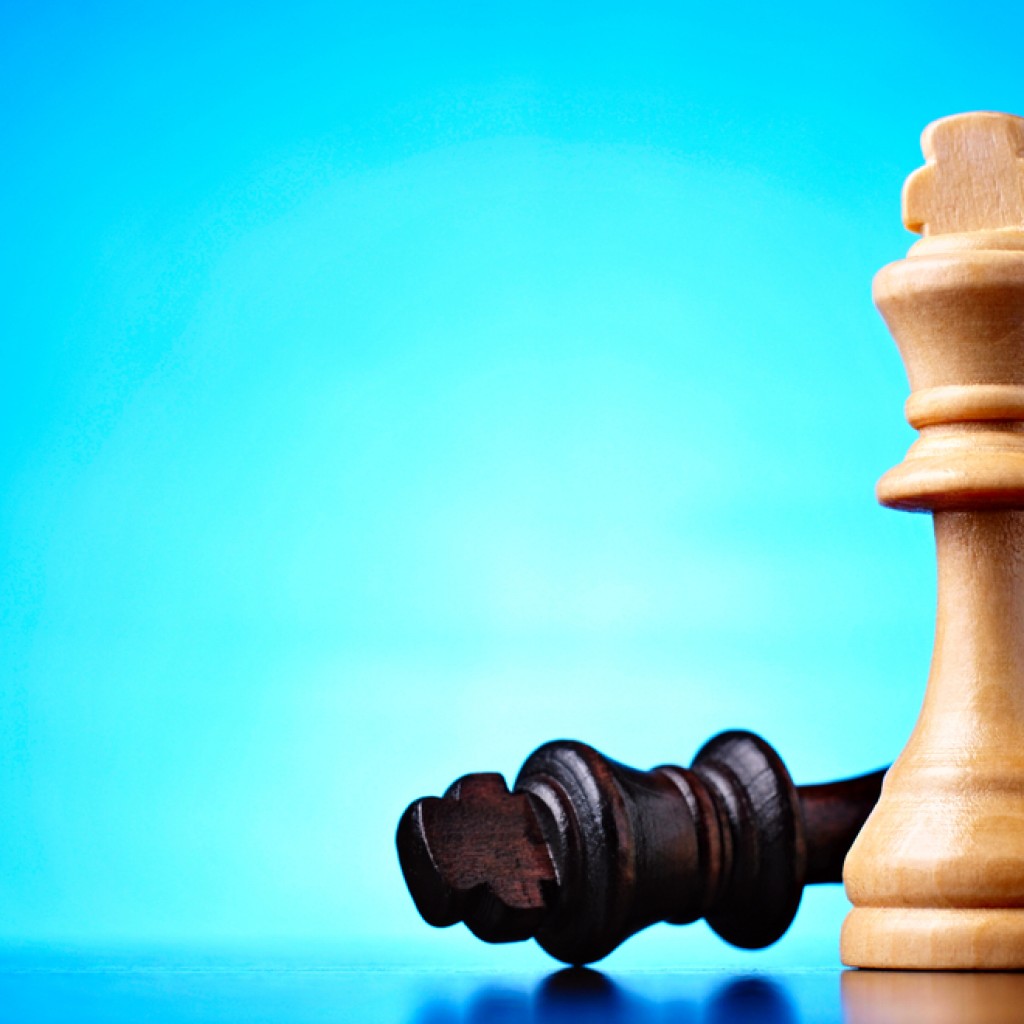 Tuesday's slate of general elections in Florida certainly provided a list of winners and losers, and I'm not just talking about the candidates. Here is my list of the real winners and losers coming out of Election Day.
Winners
Rick Scott — The Naples Republican was an early backer of the president-elect, comparing Trump's rise to his own 2010 gubernatorial run and even penning an op-ed way back in January saying Trump captured "the frustration of many Americans." No doubt he's taking notes for his own rumored 2018 U.S. Senate bid.
Blaise Ingoglia — Republicans keep their majority in the Florida House and Senate. Rubio easily re-elected to a second term. And Florida helps send Trump to the White House. It's a good time to be the head of the Republican Party of Florida.
Joe Gruters — The Sarasota GOP chairman stood by Trump through a series of controversies, and will go down as one of his most loyal supporters. Bonus: He cruised to victory in House District 73, crushing his Democratic opponent.
Brian Ballard — It took him three tries to find his winning horse, but what a bonanza is now in store for him. The president-elect of the United States of America is his client, for goodness' sakes. The only question now is to which country does Ballard wish to serve as ambassador.
Susie Wiles — Does she know how to pick them? Wiles was an early supporter of Trump, even taking over his Florida operations. Like Gruters, she'll go down as one of his most loyal supporters.
Roger Stone — All in on Team Trump from Day 1. He issued an ominous warning in early October about the WikiLeaks dump. Did he have inside info? Maybe. But his prediction of a Trump presidency was on point.
Steve Crisafulli — The outgoing House speaker dedicated much of his time to helping Trump in Florida, raising money for the president-elect and helping bring Trump to the Space Coast for campaign rallies. Could Speaker Crisafulli be on a short list for an administration post? He has said he would consider an offer if one came along.
Meredith O'Rourke, Trey McCarley, Kris Money — When Republican campaigns want to raise money in the Sunshine State, these are the fundraisers they turn to. So it's no surprise the Trump team turned to O'Rourke, McCarley, and Money to help raise campaign cash from Florida donors.
Richard Corcoran — There will be a lot of friendly faces when the speaker-designate officially takes charge in a few weeks. No Republican incumbents lost their re-election bid, and the GOP even picked up a few seats.
Florida Senate Leadership — In a "Fair Districts" environment, there was talk that the GOP majority in the upper chamber was in jeopardy. Hardly. It's now 25-15 Republican with sometimes-not-a-team-player Miguel Diaz de la Portilla not coming back.
Gwen Graham — By default, she is now the leader of the opposition to Republican hegemony in Florida AND, truly, the Florida Democrats' only hope for redemption. Bob Buckhorn and Phillip Levine should announce today they are not running for governor so that the field is clear for Graham to go to war against Putnam/Weatherford/Corcoran/Latvala/Beruff.
Matt Gaetz — He was already on his way to Congress, but something tells me he will thrive in a Trump's Washington D.C.
Carole Crist — Eight years after marrying Charlie, she finally gets to celebrate at an election night party.
John Morgan — The only expletive-filled rant you'll hear from this medical marijuana advocate today will be one of joy.
Ben Pollara and Brian Franklin — Beat off a serious opposition campaign to help guide the 2016 medical marijuana ballot initiative to a decisive victory.
Costa Farms — Floridians gave a resounding "yes" to medical marijuana, and the Miami-Dade grower is well-positioned to get a big boost in business from the growing market.
AFP-Florida — Knocked on more than one million doors, talked with more than three million voters by phone, flooded the airwaves and filled Floridians' mailboxes all in the name of taking down "Pay More Patrick." Looks like Americans for Prosperity's $2.5 million investment in Florida's Senate race worked.
Marion Hammer — Diaz de la Portilla single-handedly kept major pro-gun legislation from being heard in the Florida Senate. With DLP out of the way, Hammer should be locked-and-loaded next legislative session.
Team Rubio — If you separate the man from his machine, you have to give props to Rubio's vaunted campaign staff, which led the Republican to a 717,000-vote margin over Murphy. Credit goes to Alberto Martinez, Todd Harris, and Heath and Malorie Thompson.
Matthew Van Name – Crist is not the easiest candidate to manage, but in his first time as a CM, Van Name quarterbacked the former governor to victory.
Team Curbelo — Give Chris Miles, Nicole Rapanos, and Roy Schultheis a hand for Rep. Carlos Curbelo's resounding victory in Florida's 26th Congressional District. They're young; they're smart and they're fiercely dedicated to Curbelo.
Team Mast — Jose Mallea and Zach Burr were part of the formidable team that helped turn Florida's 18th Congressional District back to red, sending Republican Brian Mast, a combat veteran and political newcomer to Washington. This is one congressional seat you can't buy.
Rob Bradley — Behind the scenes, he was a chief surrogate and top fundraiser for Keith Perry's narrow victory over Rod Smith in state Senate District 8.
Joel Springer — Perhaps the most underrated political brain in Florida politics, but the man behind the GOP's Senate campaign operations seems always to win.
James Blair — Going into Tuesday, the talk was that the GOP would lose as many as 10 (!) seats in the Florida House. Not under Blair's watch, as he laid claim to the title of "the new Frank Terraferma."
Marc Reichelderfer and Chris Spencer — The consultant and the campaign manager for Dana Young helped fend off a strong challenge from a smart, well-financed Democrat. Of course, Young worked her tail off as her campaign made personal contact with 85,000 SD 18 voters.
Consensus Communications — The firm had its hand in more than 20 key races across four states, creating dozens of winning TV spots, digital ads and mail pieces. In Florida, the firm worked with worked with candidates up and down the ticket. The firm played a role in the campaigns of incoming U.S. Rep. Matt Gaetz, state Sens. Keith Perry and Dana Young, state Reps. Jayer Williamson and Mike Miller, and Pam Gould for Orange County School Board. They also were involved in the Osceola School Tax initiative, and Orange County Charter Questions 1, 2, 3.
Front Line Strategies — Came out on top Tuesday with a host of wins in their back pockets. Winners included first-time candidates Bobby Payne, Chuck Clemons, Byron Donalds, Don Hahnfeldt, Stan McClain, and Bob Rommel. They also helped bring home victories for Reps. Bob Cortes, Manny Diaz, Jay Fant, Tom Goodson, MaryLynn Magar, Elizabeth Porter, and Jay Trumbull, and Sens. Dennis Baxley and Doug Broxson.
Tim Baker, Brian Hughes — Another day, another victory for Jacksonville's dynamic duo, this time getting conservative Northeast Florida voters to sign off on the possibility of slots.
Anthony Pedicini and Tom Piccolo — If you are the tip of the spear in Tampa Bay for the speaker-designate, you don't lack for work. The two GOP operatives enjoyed several victories for their House campaign clients. Also, an attagirl to Ryan Wiggins for her work in HD 60 and other races.
St. Pete Polls — Despite what Marc Caputo thinks :-), the little polling shop that could nail the outcomes of Crist versus Jolly, Smith versus Perry, and Buesing versus Young. And, don't forget, it was the first poll (back in July 2015) to predict Trump would win Florida.
Christian Ulvert — A rare bright spot for the Democratic consulting class, chalking up wins for Jose Javier Rodriguez, Robert Ascencio, Ben Diamond, and Nick Duran.
Florida's sugar cane growers — After ending up on the receiving end of attacks from Florida's environmental activists, candidates receiving support from sugar cane farming companies like U.S. Sugar and Florida Crystals won big Tuesday. Sugar industry lobbyists picked winning horses including Sens. Bill Montford, Dana Young, Kelli Stargel, Darryl Rouson, Vic Torres, Bobby Powell, Gary Farmer, Daphne Campbell, Doug Broxson, George Gainer, Travis Hutson, Randolph Bracy, Dennis Baxley, Dorothy Hukill, Jack Latvala, Victor Torres, Debbie Mayfield, Ed Rousson, Rene Garcia, and Frank Artiles. In the House, candidates included Reps. Matt Caldwell, Ray Rodrigues, Manny Diaz, Pepe Diaz, and Holly Raschein.
Christina Johnson — The public affairs pro is $1,000 richer after winning bets against David Johnson that Trump would win Florida and the presidency.
Mixed bag
Marco Rubio — Good news? He won his re-election bid bigly. Bad news? With Trump on his way to the White House, he's stuck with the job for the next six years.
Pam Bondi — All her hard work for Trump paid off, but it wasn't all celebratory parties for Bondi. Her former boss, Mark Ober, lost his seat as the Hillsborough County State Attorney, in a tight, tight race.
Sarah Bascom — Any time your cousin loses a congressional race, it's a tough night, but when you are the PR firm sending out the official statements from both the speaker-designate and the Senate president-designate (along with wins in CD 2, SD 18, and 40) things have a way of working themselves out.
Kevin Cate — Finally helps delivers a victory for Crist, but that "Clinton will win Florida in a landslide" prediction could haunt him.
Eric Johnson — The Democratic consultant could be in the losers column, but just the fact that he got Murphy — who was shown to be a highly flawed candidate — this far is a testament to how smart he is.
Jack Latvala — His ally DLP went down, and he was way out front in his opposition to Amendment 2, but that was a principled stand that may turn out to be very right once there are pot shops on every corner.
Editorial boards — Among Florida newspapers, only the Florida Times-Union endorsed Trump. But the ed boards were the de facto opposition campaign to Amendment 1, which failed to reach 60 percent.
My predictions — Last Wednesday on "The Usual Suspects," I predicted Trump would win Florida by two or three points. But then I let Schale and Co. and those damn memos get into my head and I backed off my prediction. Grrr. Down-ballot, I called Rubio's big win, the right percentage Amendment 2 received, Crist's win over Jolly and Murphy's win over Mica, DLP going down, and was the only person to suggest Amanda Murphy was in trouble. But I also predicted that some South Florida Republicans, including Mike Bileca, would lose.
The Biggest Loser
Scott Arceneaux — The Washington Generals won more than the Louisiana native, whose sole talent — beyond convincing otherwise smart people to hire him — is finding new ways to make the Florida Democratic Party less relevant each cycle.
Losers
Bill Nelson — Not that he thought he'd go unchallenged in 2018, but after last night, the bull's-eye on his back tripled in size.
Allison Tant — See above what's written about Scott Arceneaux.
Florida Democrats — There are not enough dumpster fire gifs created to articulate how much the donkeys suck.
Oscar Braynon — The incoming Senate minority leader had the chance to pick up a few seats in South Florida, but couldn't get it done. The reason? He blames Trump.
"The Fortress of Democracy" — We're still not sure about what Matt Dixon reported about in May, but if the shadowy Democratic-aligned Florida Alliance was supposed to make the state go blue, it failed spectacularly.
The voters of House District 36 — Republican Amber Mariano may turn out to be the Doogie Howser of Florida politics, but she's only 21 years old. Swapping her for the capable and decent Amanda Murphy seems like the worst kind of party-line voting.
Mike Fernandez — The Miami billionaire and mega-supporter of the Bush family went all-in on Clinton. Looks like that $2 million pledge to help the Democratic nominee could have been better spent elsewhere. He also backed Murphy and Jolly.
Tom Rooney — An early supporter of Trump, Rooney was one of a few Republicans who withdrew his support after tapes of the then-nominee making vulgar comments about women were released. Rooney won re-election by a margin of 28 percentage points, but you have to wonder how much bigger the lead would have been had he stayed on the Trump train.
Ryan Tyson, Steve Schale, and other handicappers — Don't worry guys, we won't hold it against you. You can't always be right.
Quinnipiac University and almost all the other pollsters — Q-poll's final call of Florida: Clinton +1. Bet polling director Peter Brown also predicted the Indians would beat the Cubs.
Laura Jolly's friends on Facebook — The feed of the wife of U.S. Rep. David Jolly was filled with warm, optimistic photos and messages from the campaign trail. There were even puppies! We'll miss hitting the like button underneath her posts.
Candidates supporting buying up sugar cane farmland — These candidates include Mary Higgins, Crystal Lucas, Robert Simeone, John Scott, and Charles Messina. As with the primary, voters delivered a strong rebuke among state House candidates calling for buying sugar cane farmland. The lack of candidates who will support a land buy in the Legislature dealt a significant blow to environmental activists' plans for action next session.
Duke, FPL, Gulf Power, TECO — Poured millions upon millions of dollars into Amendment 1, but it wasn't even close when the results came in. The utility companies need to figure out a way to stop being made out as bogeymen when they're actually pretty good at delivering their product.
Florida Education Association — The teachers union went all in for Dwight Bullard in SD 40 and came away empty-handed.
Redistricting — It was supposed to reset the Florida Legislature, but did anything but. Democrats only flipped one district, which means the new Florida Senate looks a whole heck of a lot like the old Florida Senate.
Ruth's List — Marley Wilkes and her team raised beaucoup bucks for pro-choice women candidates, all of whom save Daisy Baez, lost.
Tampa Bay Democrats — So much for Hillsborough and Pinellas being bellwether counties. They were as red as hamburger meat. A lot of grassroots activists deserve credit here, but my paisano Nick DiCeglie and his lieutenants Todd Jennings and Matt Lettelier deserve a shoutout.
John Dowless and Alan Byrd — Faced with the toughest challenge of his 20-plus-year congressional career, Rep. John Mica's team couldn't seem to get their guy across the finish line.
Mac Stipanovich, Rick Wilson, and so many others — How did that #NeverTrump movement work out for you? At least Mac and Co. are established enough that they can still say "F*ck you" to anyone who gives them sh*t.