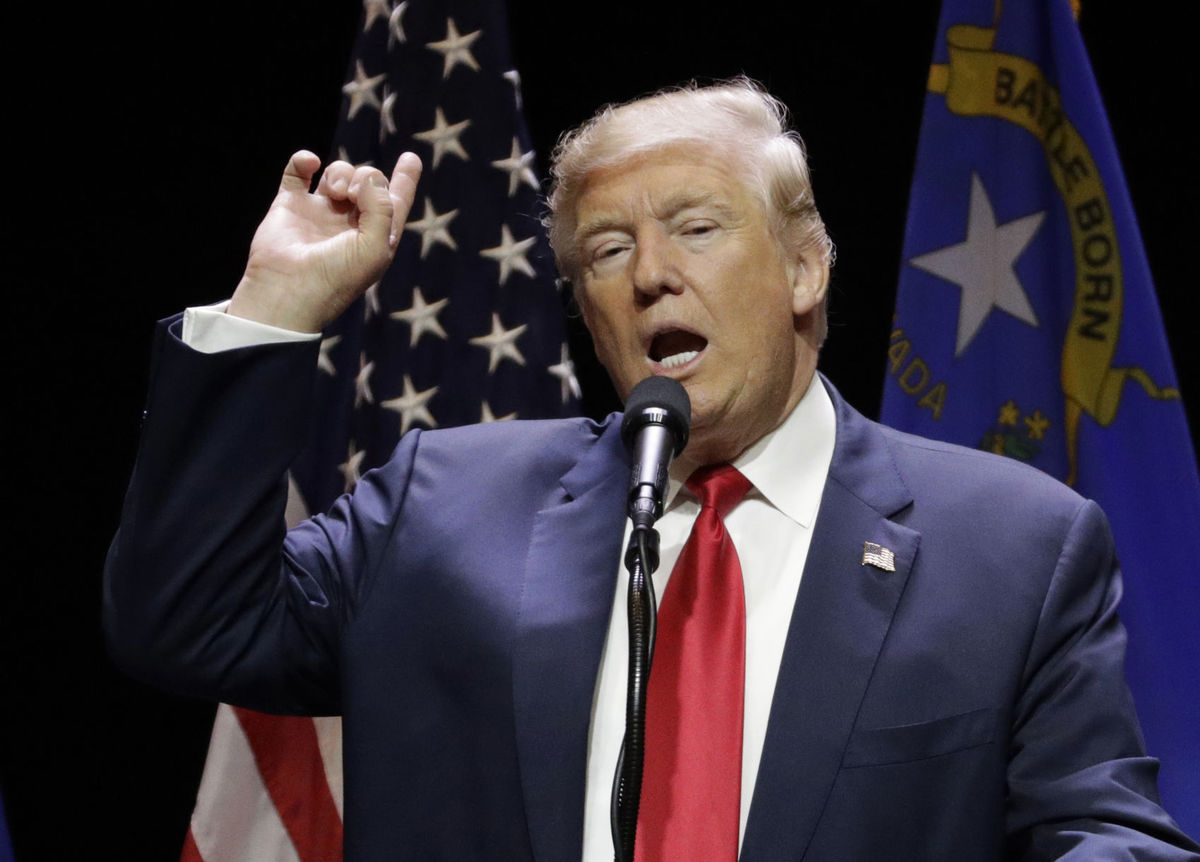 And now, President-elect Donald J. Trump. Wow. Wow. Wow.
So much for that 0.1 percent chance of victory. So much for blue tsunamis and Republican humiliation. So much for the first woman president and Senate Majority Leader Chuck Schumer. So much for experts.
It turns out, the hotshots knew nothing. Not a damn thing. Pre-election pollsters. Exit pollsters. Coastal pundits. Cable news talking heads. Every last one of them was Sgt. Schultz. They knew nothing
They were blindsided.
The guy with a slender path to victory, the guy with a razor-thin margin for error, the guy trying to draw an inside straight, the guy expanding the map … for Democrats — that guy won in a historic landslide. Tuesday, as he has since he famously descended the eponymous skyscraper escalator in June 2015 — an escalator so central to the president-elect's narrative it deserves a wing in the Smithsonian — Trump didn't just rewrite the rule book. He fed it to a shredder.
Ground game? Trump didn't need no stinking ground game to get out the vote. His supporters got themselves out.
As Kellyanne Conway, the pollster-turned-campaign genius, told the stunned crew on MSNBC's "Morning Joe" as dawn broke Wednesday, "enthusiasm and momentum mattered."
"I know many people say rallies don't matter, but they do. If you stood in line for five hours just to be there and … you feel like you're a card-carrying member of this movement, then of course you're going to show up and vote. And you're probably going to get other people to do that."
Only the Trump camp seemed to know. Those late campaign stops in Pennsylvania and Michigan weren't last-ditch flights of desperate folly. Trump's tiny band, guided by someone who'd never before run a national campaign, knew they were closing the deal.
As it turns out, the hidden Trump voter was real; there actually were millions of voters aching to turn out, if only, they thought, someone would listen to their stories and care about their concerns.
The upshot: Astonishingly, we've all become players in the biggest reality show ever.
What now? Never mind that Hillary Clinton — taken down, in part, by 30 years of greedy grasping and public duplicity — declined to accept defeat with a public appearance. Or that she dispatched campaign chief John Podesta to the moribund Javits Center, its glass ceiling intact, to hint the campaign was about to call in lawyers, guns and money. Well, fine.
Listen, the Chicago Cubs didn't need their opponent's concession to crack open the championship champagne, and neither did Trump.
But anyone who expected snarky campaign Trump was disappointed. Instead, this improbable heir to the Oval Office took the first step toward reconciliation in a victory speech that was equally gracious and firm.
In pursuit of being president for all Americans, he would seek the counsel and assistance of those who weren't his supporters. But whether they come aboard or not, they are obliged to acknowledge the country was steaming ahead.
"It's a movement," he declared, "comprised of Americans from all races, religions, backgrounds, and beliefs who want and expect our government to serve the people, and serve the people it will."
And later, striking a Reaganesque tone: "No dream is too big, no challenge is too great." The shining city on a hill needs rebuilding, and he was just the contractor to lead the project.
To a nervous international community whose stock markets were, even then, tanking, Trump began laying the foundation for deal-making.
"I want to tell the world community that while we will always put America's interests first, we will deal fairly with everyone, with everyone — all people and all other nations. We will seek common ground, not hostility; partnership, not conflict."
For baby boomers, these phrases rang familiar. Where had we heard them before? Oh, yeah. On a frigid January 55 years ago, in his memorable passing-of-the-torch inaugural, John Kennedy said this: "Let every nation know, whether it wishes us well or ill, that we shall pay any price, bear any burden, meet any hardship, support any friend, oppose any foe to assure the survival and the success of liberty."
Common ground and partnerships, with a steely edge. Trump, at the time, was 15.
It's been a bruising, slashing 19 months, and the wounds will not easily heal. Even so, in the spirit of presidential elections past, a little acceptance and graciousness on behalf of the half who backed the losing candidate would be nice.
After both of Barack Obama's victories, conservatives and Republicans were called upon for introspection and reflection. For the good of the country. To honor our traditions. For the sake of the future.
I'm old enough to remember when "We're going to take our country back" was an insult to the wisdom of the American people. From where? From whom? But Pennsylvania and Michigan hadn't even been declared for Trump when lefties started beating the social media drums. They'd never accept the orange man with the helmet hair as their president.
How long will it be before a prominent elected Democrat proclaims, to the wild cheering of the out-of-office resistance, "Our job is to make Donald Trump a one-term president"?
On national TV, Al Sharpton, who's never been elected to anything, opened the door: "We're not going down without a fight."
I'm old enough to remember conservatives and Republicans being ordered to be accepting and gracious after both of Barack Obama's victories. But, OK. That's fine. That's politics.
But here was Conway on the morning after, describing the "great essential goodness in America."
"People are wise," she said, "and they care about each other, and they care about this country."
To this good and noble America, Trump, she says, listened, heeded and tapped in. And voters responded.
And now? Wow. Wow. Wow.