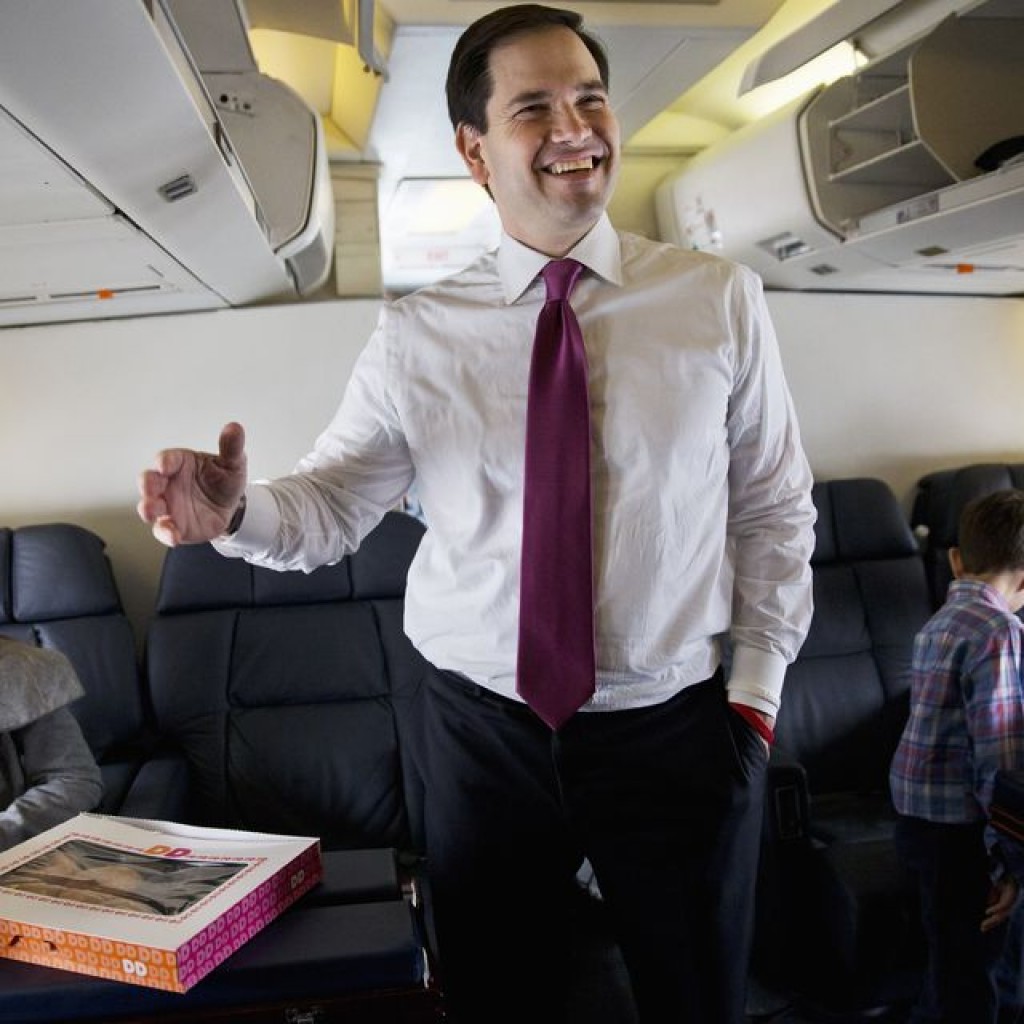 Those Miami-Dade voters sure are split about favorite son Republican U.S. Sen. Marco Rubio.
His home of Miami-Dade was the only county in Florida that went for Rubio in the Republican presidential primary in March. But in Rubio's triumphant re-election to the U.S. Senate Tuesday, the General Election voters of Miami rejected him soundly.
Rubio won re-election anyway, steamrolling Democratic U.S. Rep. Patrick Murphy enough in most of the Sunshine State to survive losing Miami and the liberal bastions of Fort Lauderdale, Palm Beach, Tallahassee, Gainesville, and the new Democratic strongholds of Orlando and Kissimmee.
The counties dominated by those cities all went for Murphy Tuesday, as did his home-district county of St. Lucie. But that's all he got.
Rubio took everything else in Florida, including running up big margins in several counties that also went big for Republican President-elect Donald Trump, such as Lee, Brevard, Collier, and St. Johns, plus a far more convincing win in Jacksonville's Duval County than Trump enjoyed.
Rubio won re-election by 716,928 votes over Murphy, according to unofficial figures posted by the Florida Secretary of State. Rubio got 52 percent to Murphy's 44 percent.
Like Trump, Rubio completely dominated through most of North Florida and the Panhandle. He won 84 percent of the vote in Holmes County, and at least 70 percent of the vote in 19 other counties, mostly in North Florida. But it was the 64 percent he won in Lee, 56 percent in Duval, 58 percent in Brevard, and 68 percent in Collier County that gave him the biggest margins toward victory. Lee gave him a 100,000-vote edge, and those other three each gave more than 66,000-vote margins to Rubio.
Rubio also won by more than 50,000 votes in St. Johns, Clay, Okaloosa, and Santa Rosa counties.
Those eight counties countered Murphy's big wins in Broward County, which provided him with a 241,000-vote margin; Miami-Dade, 108,000-vote margin; Orange County, 68,000 votes; and Palm Beach County, 61,000. Murphy got 55 percent of the vote in Miami-Dade, to 43 percent for Rubio.
Where was it close? Tampa Bay.
Rubio beat Murphy in Hillsborough County by 2,901 votes, or 48.1 percent to 47.6 percent. He won Pinellas County by 13,580 votes, or 49 percent to 46 percent. And Rubio won Jefferson County by 1 percent and Monroe County by 7 percent.
Murphy won St. Lucie by 3,347 votes, 50 percent to 47 percent.
Every other county offered a double-digit percentage spread.