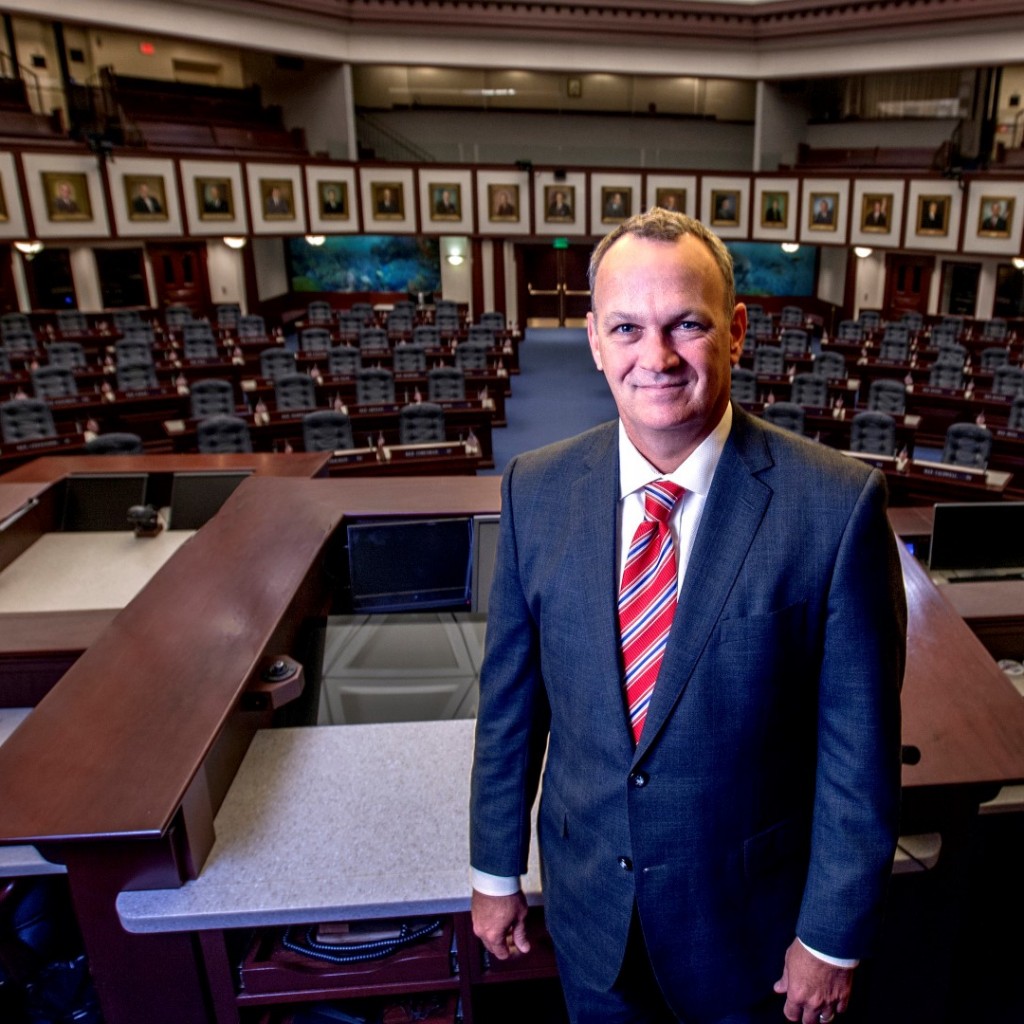 House Speaker Designate Richard Corcoran rolled out his leadership team Wednesday afternoon, tapping Miami Rep. Jeanette Nunez as as his House speaker pro tempore and Rep. Carlos Trujillo to be chairman of the House Appropriations Committee.
In a memo to House members Wednesday, the Land O'Lakes Republican rolled out Republican leadership and committee chairs. Corcoran encouraged members to "speak with the chair of the full committee" if they are interested in serving on the committee or as a subcommittee chair.
"It is my intention to break with past practice of the speaker making all appointments," he said in a memo. "This means subcommittee chair appointments will be made in collaboration with the full committee chairs."
Rep. Ray Rodrigues will serve as the House majority leader, while Rep. Jose Oliva will serve as the chairman of the Rules & Policy Committee. Corcoran tapped Rep. Jose Felix Diaz to serve as chairman of his Commerce Committee, while Rep. Mike Bileca will serve as the chairman of the Education Committee.
Rep. Matt Caldwell has been selected to head the Government Accountability Committee, while Rep. Travis Cummings will chair the Health & Human Services Committee. Rep. Chris Sprowls has been selected to oversee the Judiciary Committee, Rep. Larry Metz will head the Public Integrity & Ethics committee, and Rep. Jim Boyd will chair the Ways & Means Committee.