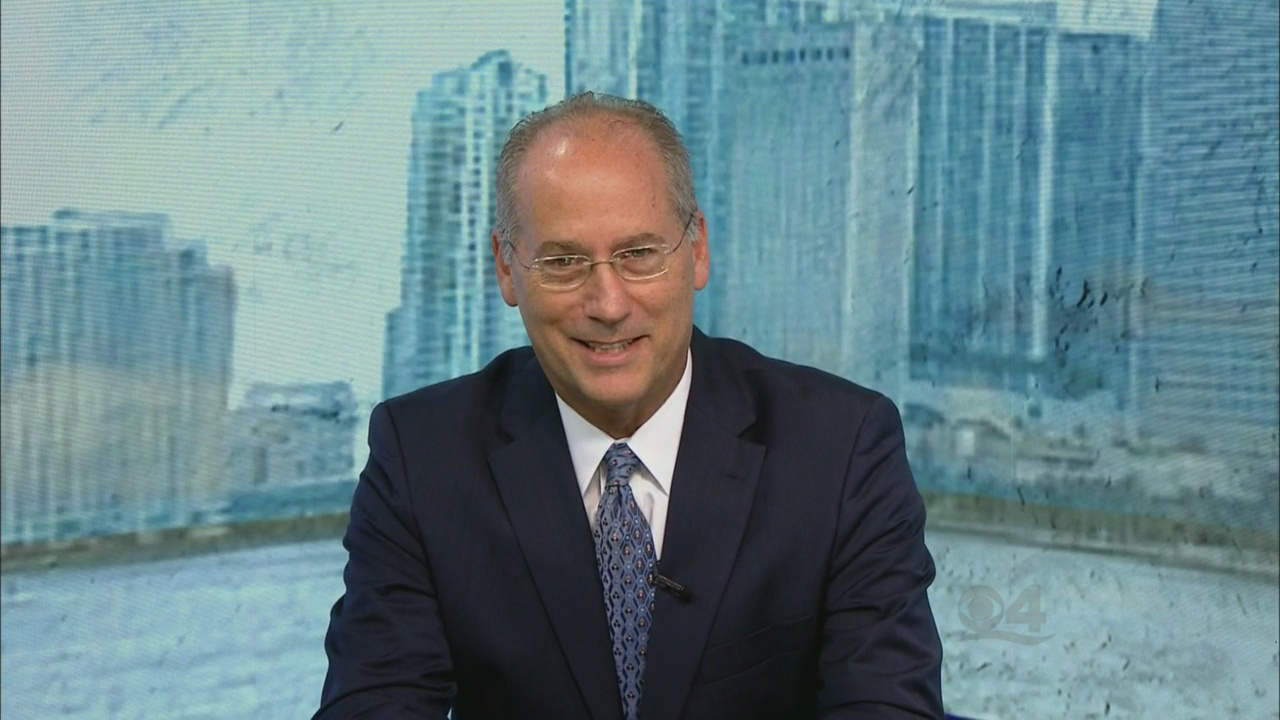 As Florida Democrats begin to think about who might lead their party out of the wilderness they found themselves in after last Tuesday's elections, a familiar, respected name is emerging as one of the possible contenders.
Dan Gelber is interested in serving as chair of the Florida Democratic Party (FDP), according to a prominent Democratic operative close to the former state senator, though not authorized to speak on his behalf.
"Dan is definitely interested," the source said.
When contacted for comment, Gelber said: "I fully intend to be involved in this election cycle. Too much is at stake."
Gelber was no less cryptic when speaking with POLITICO Florida.
"I'm sure 10 other people have been called, too, but I'm not uninterested."
On Friday, current FDP Chairwoman Allison Tant announced she will soon be leaving her post. Her term ends in January.
Tant's decision to leave comes after a poor showing among Democrats during this year's election. Democratic presidential nominee Hillary Clinton lost the state — and the Electoral College — to Republican Donald Trump.
Plus, Democrats did not do as well in congressional and legislative elections as they had expected. Democrats picked up just one seat in the state Senate and two in the Florida House.
One of the last election cycles in which Florida Democrats were successful in winning more than a marginal number of legislative contests was in 2005-06. That's when Gelber, as incoming House Democratic Leader, was in charge of the party's "House Victory" program.
The Democrats netted seven seats in the House during the general election, plus two more seats during subsequent special elections.
Steve Schale, the Democratic consultant who served under Gelber during that period, says that although he has not spoken to him about the possibility of him leading the FDP, he's "absolutely No. 1 on my draft board."
Gelber "has a winning track record, has good ties to activists, and can raise money," said Schale. "Not sure anyone can fit the bill as well as he can."
Gelber, who now makes his living as a South Florida lawyer, has been a prominent critic of Republicans Rick Scott and Pam Bondi. The 55-year-old unsuccessfully ran for attorney general in 2010, losing to Bondi.
He's been general counsel to Fair Districts Now, the coalition behind constitutional amendments aimed at preventing gerrymandering in political redistricting. Gelber also represented the Voter Control of Gambling amendment, which would give Floridians more control over the expansion of gambling in the state.
Other names being bandied about to succeed Tant are Alan Clendenin, the state committeeman from Hillsborough County, and Annette Taddeo, who was the party's lieutenant governor nominee in 2014 and recently lost a bid for Congress. POLITICO Florida also reported that Susannah Randolph is in the mix, while the Miami Herald reported former state Sen. Dwight Bullard said he would like to chair the party.