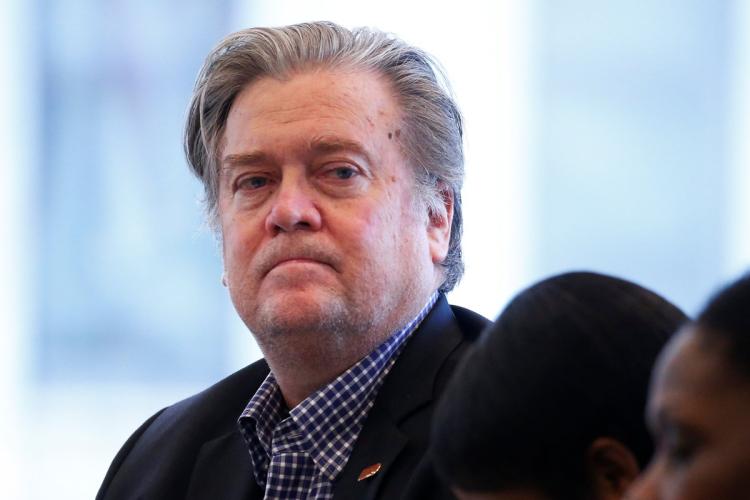 Calling the appointment over the weekend of former Breitbart news executive Steve Bannon to serve as White House senior counselor "an incendiary decision," South Florida Democratic Reps. Debbie Wasserman Schultz and Lois Frankel are calling on president-elect Trump to withdraw the selection.
"President-elect Donald Trump's appointment of Steve Bannon as White House senior counselor is an incendiary decision that shows the president-elect is not committed to healing our nation after a hard-fought and divisive election," the two legislators said in a statement issued late Wednesday.
In the week since his stunning victory over Hillary Clinton for president, no single action by Trump has caused as much uproar from Democrats, the media, and even some Republicans as has been the selection of Bannon to move into the White House after Trump is inaugurated in January.
Bannon's defenders say he is getting a bad rap: that he is a former Goldman Sachs banker who holds an MBA from Harvard Business School and has produced several documentaries.
Critics highlight his role at Breitbart, which he called "the platform for the alt-right" in July, referring to the online movement that sometimes traffics in racism and anti-Semitism.
In August, Trump hired Bannon to be the CEO of his campaign on the same day he chose Kellyanne Conway to be his new campaign manager.
Other high-profile legislators also are calling on Trump to withdraw the selection of Bannon, such as Vermont Sen. Bernie Sanders, who called him "a racist individual."
The appointment by President-elect Trump of a racist individual like Steve Bannon to a position of authority is totally unacceptable.

— Bernie Sanders (@SenSanders) November 16, 2016
"We do not simply disagree with Bannon's legislative or political agenda and philosophy; we have grave misgivings about his professional career history, in which he provided a megaphone for intolerance and hatred of the diversity that makes our nation truly great," write Wasserman Schultz and Frankel.
"Bannon's allies include the American Nazi Party, former Ku Klux Klan leader David Duke, and a variety of other white nationalist groups. As Jewish-American leaders and policymakers, we cannot stand silently by while Steve Bannon assumes a senior position at the highest level of our government. We call on president-elect Trump, in the interest of all Americans, to withdraw his choice because rewarding anti-Semitism, bigotry, and misogyny with such a position of power and influence is tantamount to embracing it."