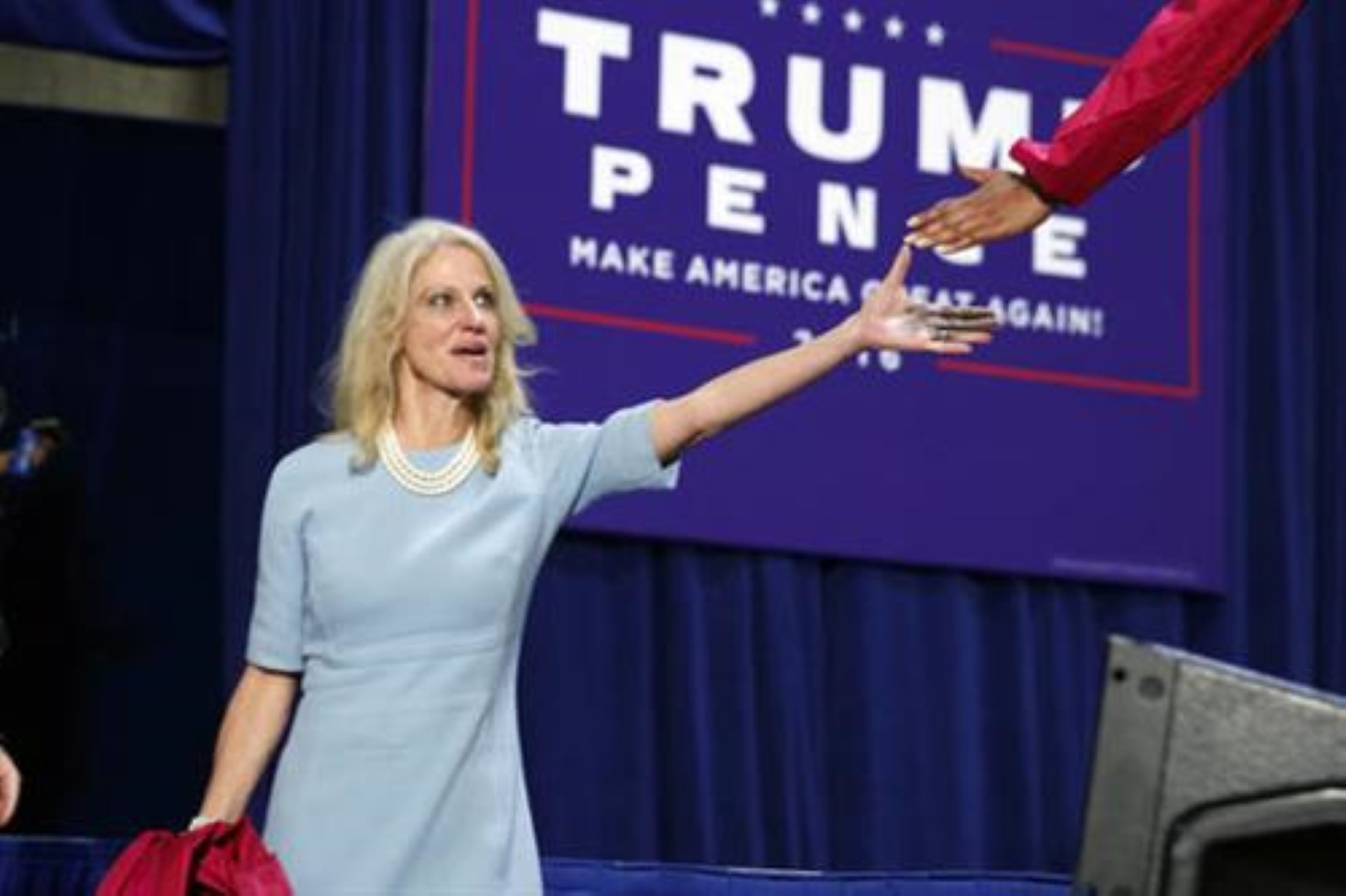 President-elect Donald Trump will not pursue an investigation into Hillary Clinton for her use of a private email server while she was secretary of state, according to Trump senior adviser Kellyanne Conway.
But one conservative activist called it a "betrayal."
Conway, who was Trump's campaign manager, appeared Tuesday on on MSNBC's "Morning Joe" program.
"I think when the president-elect, who's also the head of your party now, tells you before he's even inaugurated he doesn't wish to pursue these charges it sends a very strong message, tone, and content to the members," she told host Joe Scarborough, a former Florida congressman.  
"And I think Hillary Clinton still has to face the fact that a majority of Americans don't find her to be honest or trustworthy," she added. "But if Donald Trump can help her heal then, perhaps, that's a good thing."
The news elicited a concerned response from Tom Fitton, president of Judicial Watch, a conservative watchdog group.
"Donald Trump must commit his administration to a serious, independent investigation of the very serious Clinton national security, email, and pay-to-play scandals," he said in an email.
"If Mr. Trump's appointees continue the Obama administration's politicized spiking of a criminal investigation of Hillary Clinton, it would be a betrayal of his promise to the American people to 'drain the swamp of out-of-control corruption in Washington."
Trump had hammered Clinton in the Oct. 9 presidential debate on her use of a private email server to send and receive thousands of emails during her tenure as secretary of state, including classified information, and then allegedly deleting thousands more.
"If I win, I am going to instruct my attorney general to get a special prosecutor to look into your situation, because there has never been so many lies, so much deception," he said during the debate. "There has never been anything like it, and we're going to have a special prosecutor."
But FBI Director James Comey has told lawmakers his agency hadn't changed its view that Clinton did not break federal law in her handling of classified information.
Earlier this month, the Republican Trump – a real estate tycoon-turned-reality TV star – beat Clinton, the Democratic nominee, for the White House. He now has won 306 electoral college votes to Clinton's 232.
On Tuesday, Conway said Trump is "thinking of many different things as he prepares to become the President of the United States and things that sound like the campaign aren't among them."