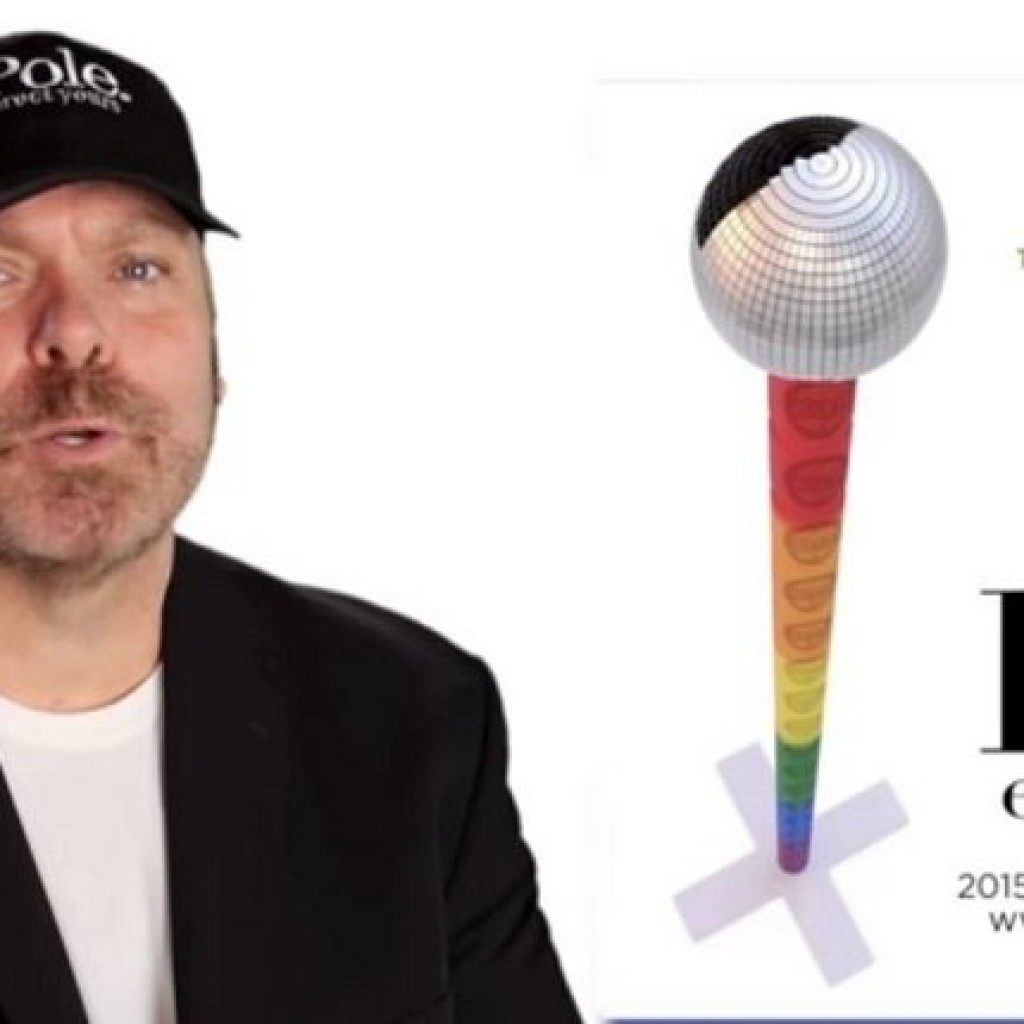 A South Florida activist and former blogger has again filed to erect a "Festivus" pole in the state Capitol this year as a holiday display.
But this year's pole has a politically charged twist, according to Chaz Stevens' application to the state.
"The all black, six-foot-tall Festivus-inspired pole will contain the names of all unarmed black men killed by police in 2016," Stevens wrote.
The application has not yet been acted on by the Department of Management Services, which oversees state property.
For the last few years, reviewing and approving holiday displays in the Capitol's plaza-level rotunda has been a thorn in the side of state administrators.
In 2014, The Satanic Temple — which refers to itself as a religion but doesn't subscribe to worshiping the Devil — displayed a cardboard diorama with an angel figurine suspended by fishing line, falling from clouds made of cotton into flames made of construction paper.
A Tallahassee woman who described herself as a "devout Catholic" was arrested and charged with criminal mischief after she tried to remove the diorama, but prosecutors later dropped the case. 
The year before, state officials had rejected the same diorama, saying it was "grossly offensive" and nearly causing a First Amendment lawsuit.
Stevens, however, has been previously approved to install a pole made of empty Pabst Blue Ribbon beer cans, meant to mark Festivus, the fictional holiday from a 1997 episode of "Seinfeld."
Festivus, celebrated on Dec. 23, showcases "an unadorned aluminum pole" instead of a Christmas tree. It includes a dinner, an "airing of grievances," and various "feats of strength."
Last year, the pole was gay-pride themed, in rainbow colors with a disco ball on top.
The only other application for the 2016 holiday season is from the First Coast Freethought Society in Jacksonville.
It wants to display a poster that "explains the astronomy producing the winter solstice and the historical reasons for celebrating at this time of year," its application says.
Other past displays have included a crèche from Florida Prayer Network/Florida Nativity Scene Committee; a 9-foot-tall menorah; a placard with a tongue-in-cheek message to "celebrate the true meaning of Xmas" with "friends," "fun" and "Chinese food" by American Atheists; and a "Flying Spaghetti Monster" display by Secular Student Alliance and Pastafarian Peter Wood.