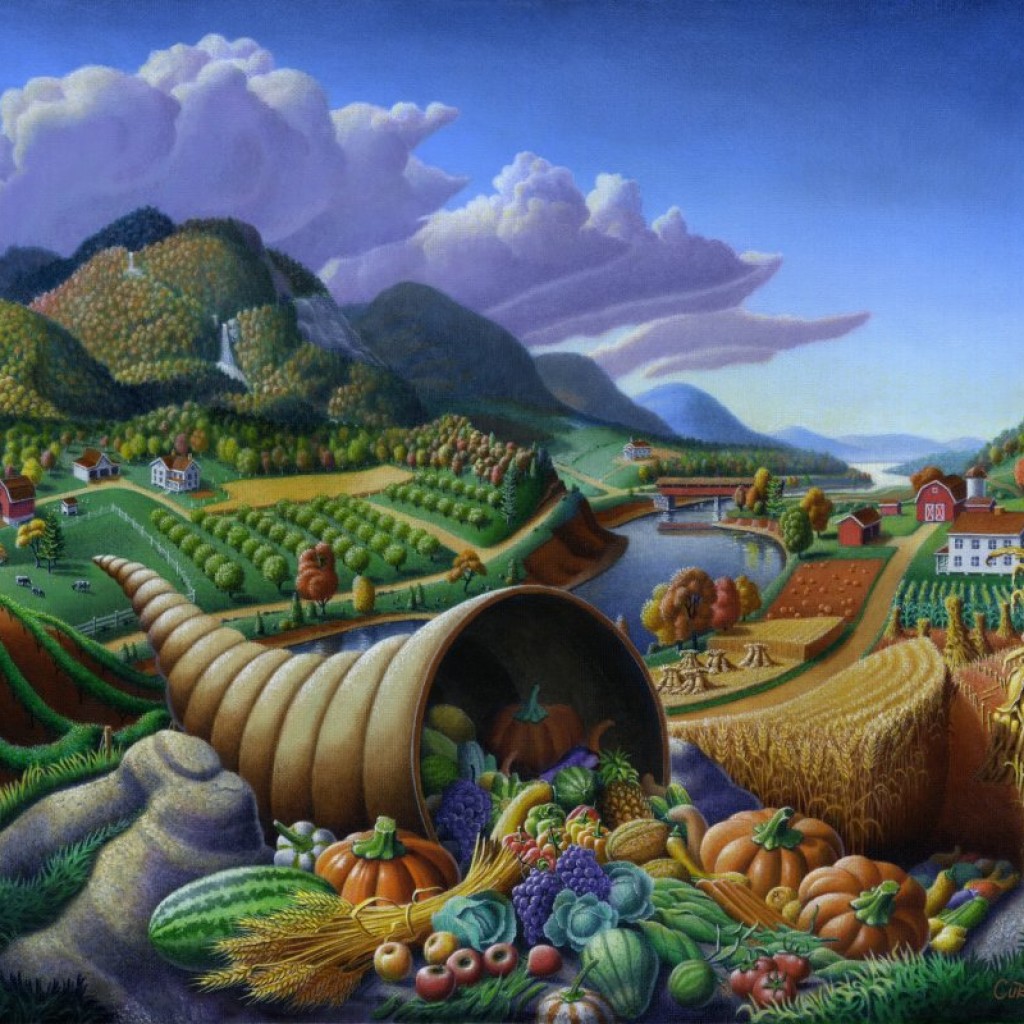 As Orlandoans gather round dinner tables with family and close friends, let us start by being thankful that those of us who can be are there to gather.
Let's give thanks for a community that found comfort, faith, and strength in each others arms during the dawn following our darkest day, and for the commitment that we all meant what we said when we pledged unity.
This year, 2016, has been one to test our strength and faith and it's not over. Pulse. The rash of shootings and senseless murders on Orlando's west side. Zika. The continued demise of Puerto Rico. The gator attack on the little boy at Walt Disney World. The heroin epidemic. The murder of Christina Grimmie. The harsh, divisive election campaigns.
So it's a mixed cornucopia we see on the table this year, filled with abominations, but also with blessings. Central Florida's political leaders will see the same, as they sort out who or what to really be thankful for.
Orlando Mayor Buddy Dyer should give thanks to both the city's rich and powerful and the un-rich and un-powerful advocates who do so much good through passionate determination, and all the close relationships he's built with all of them over the years. With those bonds he was able to leverage a beyond-expectation community response to the Pulse nightclub tragedy; and put the focus on the proper aspects, law enforcement, fire fighters and paramedics, medical professionals, service providers, healers, hope. The more tedious road to longterm recover lays ahead, so he's got to continue leveraging those ties. Meanwhile, he must give thanks for the increasing coolness of central Orlando and big projects going forward like Creative Village, the Lake Nona sports centers, and the airport expansion.
Orange County Mayor Teresa Jacobs should give thanks that she and this community share a heart and soul, even if they might not share every political agenda. She battled all year to maintain control of the tourist development tax and ultimately prevailed against some powerful players. And she took a hardline approach to the legal profiles of county offices, and a softer opposition approach to sprawl in east Orange County, with mixed results on both. But when she needed to call for the Central Florida's heart and soul to respond to Pulse, they did, and created an astonishing alliance of communities uniting for peace, love, and support.
State Attorney Aramis Ayala and Orange County Commissioner-elect Emily Bonilla need to give thanks for George Soros, the New York billionaire Democratic rainmaker who financed shadow campaigns that helped them get elected. Bonilla might have won anyway. But Ayala went from unknown to household name in the weeks that Soros' TV commercials and mailers ran, and she toppled a celebrity, Jeff Ashton.
Orange County Sheriff Jerry Demings and Orlando Police Chief John Mina should give thanks, first to the men and women on the front lines who performed heroically, and then that Pulse shooter Omar Mateen's death made the Pulse investigations clean, and overshadowed any uncertainties about exactly what was happening in those early morning hours. To some extent it also created an atmosphere of shared purpose in Orlando that has softened public outrage over the heroin epidemic and murder spree in other parts of town, allowing them to address those without much harsh second-guessing.
Lawyer and medical marijuana champion John Morgan must give thanks that the Amendment 2 campaign was actually bigger than just him. Floridians resoundingly rejected the old pot-candy-being-sold-across-the-street-from-every-elementary-school fear mongering because they believed the potential benefits, which may still be debated, outweigh any alleged risks, which they mostly rolled their eyes at.
Congresswomen-elect Val Demings and Stephanie Murphy, and the Democratic Congressional Campaign Committee, should give thanks to The League of Women Voters and everyone else who had a hand in congressional redistricting that made the Florida's 7th and 10th Congressional District seats theirs for the taking. Both worked their tales off campaigning and Demings might have taken CD 10 even as it was. Murphy, as fine a candidate as the Democrats have produced in 20 years in CD 7, must also thank Washington Democrats for underwriting most of her campaign.
Meanwhile, Congressman-elect Darren Soto must give thanks for U.S. Rep. Alan Grayson's ego, as the incumbent stepped aside to make a quixotic run for an office he couldn't win. Soto also should give thanks that his primary opponents were both Susannah Randolph and Dena Grayson, who split the progressive vote allowing him to become what the district was drawn for, a voice for the Hispanic community.
UCF President John Hitt needs to give thanks for his long-time strategy of nurturing the area's political leaders. As always, it worked as he got full support for the university's downtown campus, a relatively small but fairly expensive cornerstone to Orlando's Creative Village concept.
Walt Disney World President George Kalogridis, Universal Parks & Resorts Chairman Tom Williams and SeaWorld Parks & Entertainment President Joel Manby should give thanks that the Zika virus has not reached Central Florida and so far visitors don't seem to care anyway. Tourism and attendance are booming. Even the horrific, fatal gator attack on little Lane Graves seemed to have only momentary affect, while the parks have invested heavily in new attractions that should – and will need to – keep the gravy planes coming.