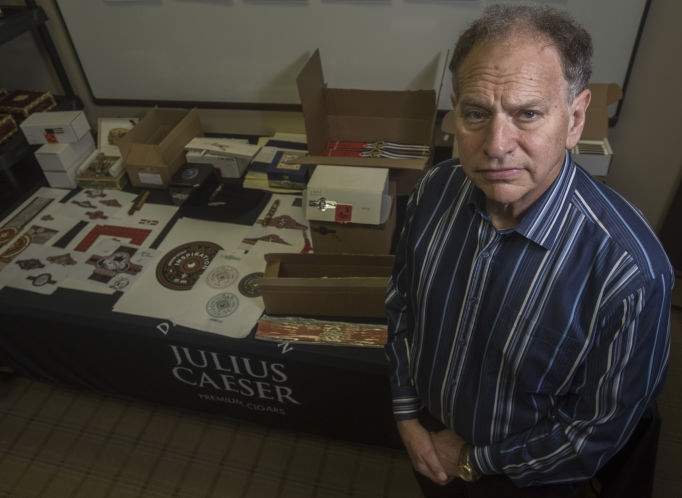 Eric Newman read news reports of the fight by incoming president Donald Trump to keep the Carrier air conditioning company from moving jobs to Mexico and thought, hey, why not us?
Newman owns the J.C. Newman Cigar Company in Tampa and has been fighting the Food and Drug Administration over regulations that Newman says could put his 121-year-old operation out of business.
So when this lifelong Democrat saw what Trump was doing to save jobs in Indiana, he described himself as "cautiously optimistic."
"If President Trump is true to his word that overregulation is killing small businesses, we are the poster child for that," Newman said. "It's still way too early to tell if he can help us, but I feel better about it now."
At its peak, Tampa was home to about 150 cigar-making companies, but Newman's is the last such operation in the city. Other companies folded under increased regulatory pressure by the FDA and health concerns about tobacco use.
But, Newman has always argued that cigars are different from cigarettes and shouldn't be held in the same category as a cancer risk.
"You go outside an office building, and you'll see people huddled around smoking cigarettes," he said. "You don't see them smoking cigars. It's not the same thing."
You can't blame Newman for feeling his government is out to get him, though. In addition to stringent new FDA rules that restrict the development of new product lines, Newman pointed to an executive order by President Obama that benefited Cuban cigar-makers.
The order allows travelers to bring all the Cuban cigars they want into the United States for personal consumption. Those cigars aren't subject to the same regulations faced by Newman's company.
"I have no problem competing with Cuban cigars on an equal footing," Newman said. "But this exemption by President Obama gives such an advantage to the Cuban worker while screwing the American worker.
"We're not looking for a handout. But one federal agency says cigars are bad for you, while another federal agency – in this case, the president – says it's OK to bring in all the Cuban cigars you want. This whole thing with Cuba is just wacky."
There have been attempts in Congress to address this issue, but despite bipartisan support from U.S. Rep. Kathy Castor and senators Marco Rubio and Bill Nelson, they haven't gotten anywhere.
However, as Newman pointed out, "There will be a new sheriff in town."
The Trump administration likely will mean an overhaul at the FDA and that gives Newman hope that the added fees and testing requirements that he says drives up his cost dramatically will be reduced or eliminated.
"It is supposed to be a government of the people, by the people and for the people," he said. "It's not supposed to be screw the people."