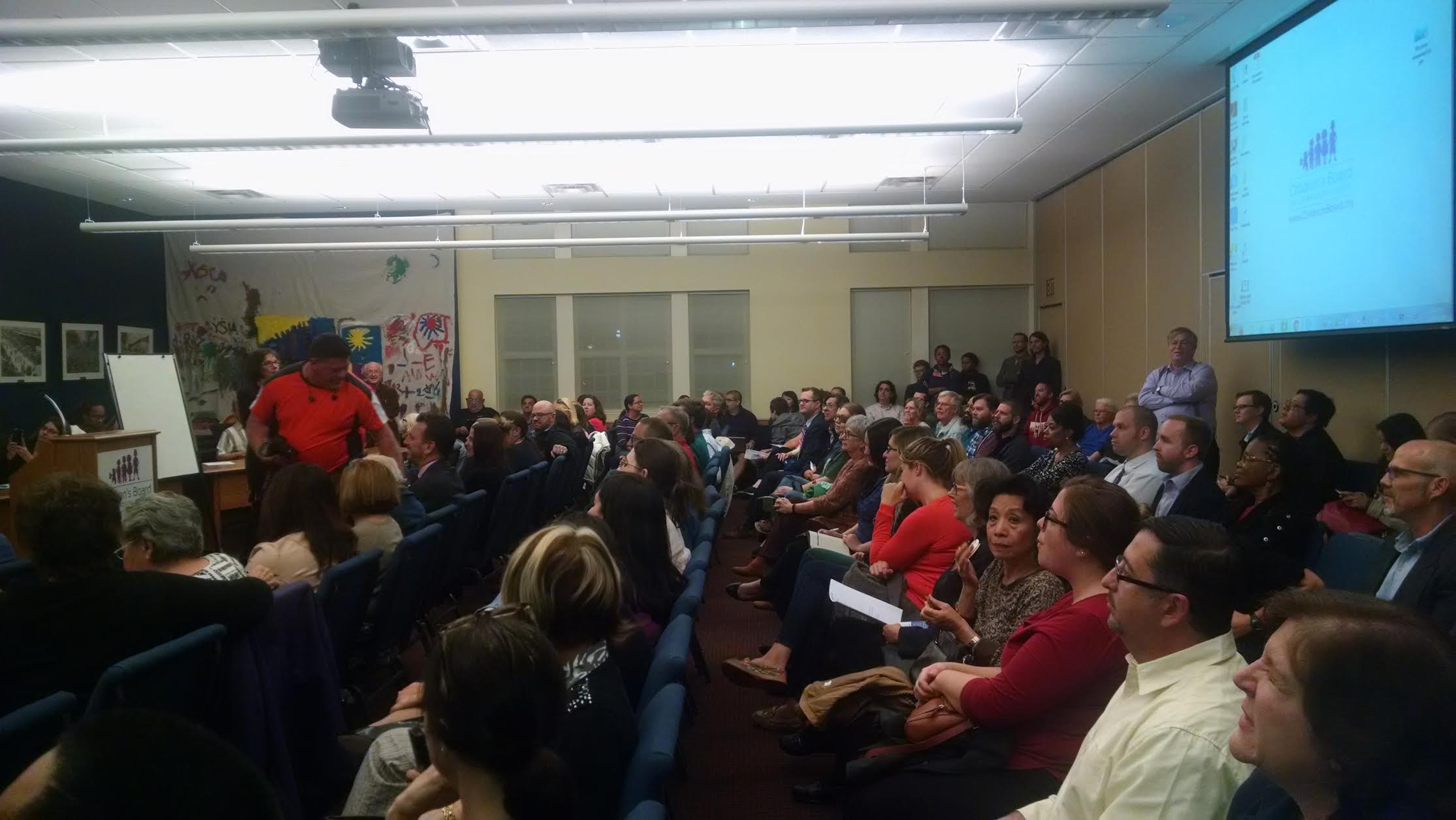 Viewed from a certain angle, the Democratic Party resembles a smoking pile of rubble in the wake of last month's general election. Not only will Donald Trump become president in less than two months, but the Senate and House (and soon the Supreme Court) are in Republican control.
Instead of giving up, however, there appears to be a grassroots revival in certain quarters of the party, such as in Hillsborough County.
At their first meeting after last month's election debacle, several hundred people showed up at the Hillsborough County Democratic Executive Committee's November meeting — a crowd so large that an auxiliary room needed to be opened to provide seating for them at the party's regular meeting quarters in Ybor City.
But an intra-party squabble regarding their by-laws has the potential of turning off many of those newcomers to the process.
This coming Monday, the local party will hold its reorganization meeting, where DEC members will vote for local party officers, including chair, vice chair, treasurer and state committeeman and state committeewoman. However, a dispute about who is eligible to vote is causing some members to criticize Hillsborough County DEC Chair Ione Townsend, after she sought an interpretation regarding the by-laws regarding whether locally elected Democrats can vote in the election.
Townsend said that her review of the Hillsborough DEC by-laws were not clearly stated about whether Democrats who won nonpartisan elections are eligible to vote in these elections. That would include people like Mayor Bob Buckhorn, and the entire City Council, currently all Democrats, but who don't run as Democrats because the Tampa municipal election is considered nonpartisan.
Because of that uncertainty, Townsend asked for a clarification from the the Florida Democratic Party Rules Committee. Townsend says that the two-co chairs of the Rules Committee and the Vice Chair of the Rules Committee sent her an opinion – sent directly to her by Rules Co-Chair Rick Boylan – "that the by-laws do not clearly define or even imply that nonpartisans are included in that definition." (Boylan did not return our request for comment).
That's raised the ire of some local Democrats who were involved in writing those actual by-laws in 2012, such as former Hillsborough County DEC Chair Chris Mitchell.
Mitchell chaired the Hillsborough County DEC from 2011 to 2013 before departing to run the House Victory office of the FDP. He says that along with recently-elected state Representative Sean Shaw, they wrote the by-law revisions in 2012 "to make elected officials more part of the party, more accountable, which was why we took some steps to include them in the leadership of the party."
"Ione is obviously interpreting it the way she sees fit politically, but it was not the intent of the authors – which were us – and it was not the intent of the committee that amended the bylaws back then with a more than two-thirds vote," says Mitchell. "We realized that the success or failure of the party would rely on making sure that those elected officials that Democrats had worked so hard to raise money for were part of the solution to move our party."
Alma Gonzalez, who is running against Donna Fore for State Committeewoman, agrees with Mitchell and says "it's difficult to to understand her interpretation of this by-law to exclude and in fact disenfranchise (local Democrats) in selecting party leadership."
Townsend counters that the Florida Democratic Party, in its December of 2012 reorganization meeting, also found "that people who held nonpartisan office were not included in the definition."
"There's something awry here with people's recollections of what went down and what the intent was," responds Townsend. "We have to go with what is written, and my interpretation is that it does not specifically include office holders of nonpartisan races."
Townsend says that in fact there haven't been any of these nonpartisan office holders at any meetings over the past year, with the exception of Councilman Guido Maniscalco, who applied for membership and was elected and sworn in and signed a loyalty oath. She also says she understands there is a perception that she is trying to limit participation in next week's election, but adds that others have said that she shouldn't loosen the rules. "I am caught right square in the middle," she says, adding that she's had "angst over this for three weeks."
Perhaps no one is more affected by Townsend's interpretation than Alan Clendenin, who is running for State Committeeman against Russ Patterson. Clendenin is seriously considering running for the Chairman of the Florida Democratic Party next month, a race that he fell just short of winning four years ago. In order to run for state party chair, candidates must be local party chairs or a committeeman or committeewoman.
After being informed about Townsend's decision to review the by-laws, he said in an email last week that, "I am quite perturbed about it. They have always been allowed to vote. How on earth can we not allow Mike Suarez, State President of the Democratic Municipal Officers, Harry Cohen,Yolie Capin or Bob Buckhorn? It is crazy what people will do to try to win a party power struggle."
Townsend insists she's not trying to exclude anyone from participating in the election. "I want to run a fair and open election and one that will stand up against scrutiny of state statues, FDP by-laws and our own by-laws." She's invited all of those Democrats elected in nonpartisan races to attend Monday's meeting, where she will pet them to vote on a provisional ballot, in case her ruling of the by-laws is overturned if appealed.
Townsend herself is on the ballot as chair, but is not being opposed.
Gonzalez says she's disappointed about the in-party fighting, and worries it could be a turnoff to Hillsborough DEC newcomers.
"It's unfortunate that we have this kind of distraction  going on at at time when there are many folks who are interested and who are coming and who are putting  forward their time and their effort and raising their  hand and saying we want to be a part of a solution,"she says.
Monday's meeting will take place at the Letter Carriers Hall, 3003 W. Cypress Street at 6 p.m.