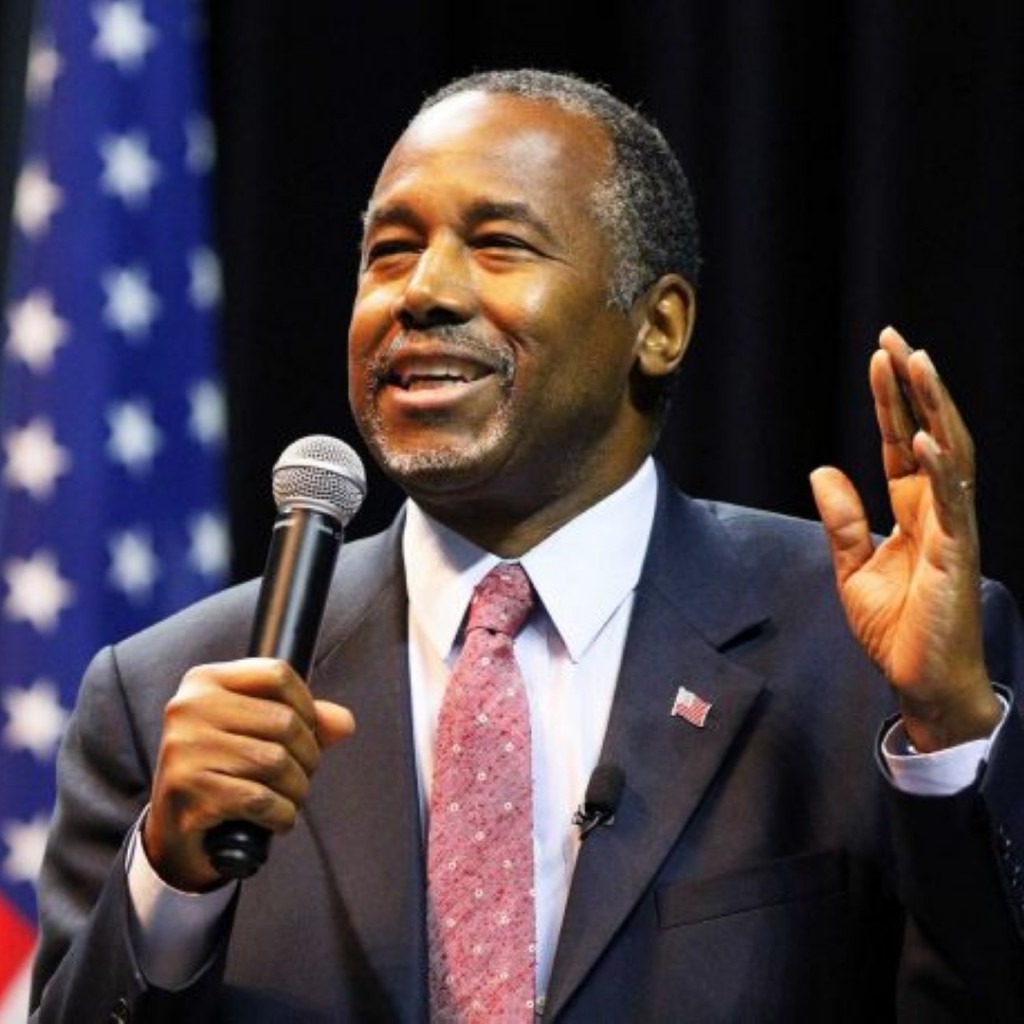 Palm Beach neurosurgeon and former Republican presidential candidate Ben Carson is Donald Trump's pick to be secretary of Housing and Urban Development.
Trump's transition office announced the nomination Monday, bringing his once rival but early supporter into the cabinet discussion for his administration.
"I am thrilled to nominate Dr. Ben Carson as our next Secretary of the U.S. Department of Housing and Urban Development. Ben Carson has a brilliant mind and is passionate about strengthening communities and families within those communities," Trump stated in a news release. "We have talked at length about my urban renewal agenda and our message of economic revival, very much including our inner cities. Ben shares my optimism about the future of our country and is part of ensuring that this is a presidency representing all Americans. He is a tough competitor and never gives up."
"He is a tough competitor and never gives up."
Carson ran a up-by-your-bootstraps campaign that placed him briefly among the top challengers to Trump's steamroll primary bid last winter.
Frequently, Carson spoke of finding ways to get people, particularly African-Americans such as himself, out of government-supported lives. His conservative views also extended to science, as he has questioned tenants of science ranging from evolution to the Big Bang Theory, leading Democrats to ridicule him widely.
A Detroit native, Carson, 65, is a retired neurosurgeon, educated at Yale University and trained as a doctor the University of Michigan. He served as director of pediatric neurosurgery at Johns Hopkins Hospital in Maryland and retired in Florida.
After dropping out of the presidential race in March, he quickly endorsed Trump in a news conference, declaring they had buried their hatchets. That news conference sparked immediate talk of the prospect Carson might serve in a Trump administration.
Carson said both he and Trump committed to working together if Trump won.
"I am honored to accept the opportunity to serve our country in the Trump administration," Carson said. "I feel that I can make a significant contribution particularly by strengthening communities that are most in need. We have much work to do in enhancing every aspect of our nation and ensuring that our nation's housing needs are met."