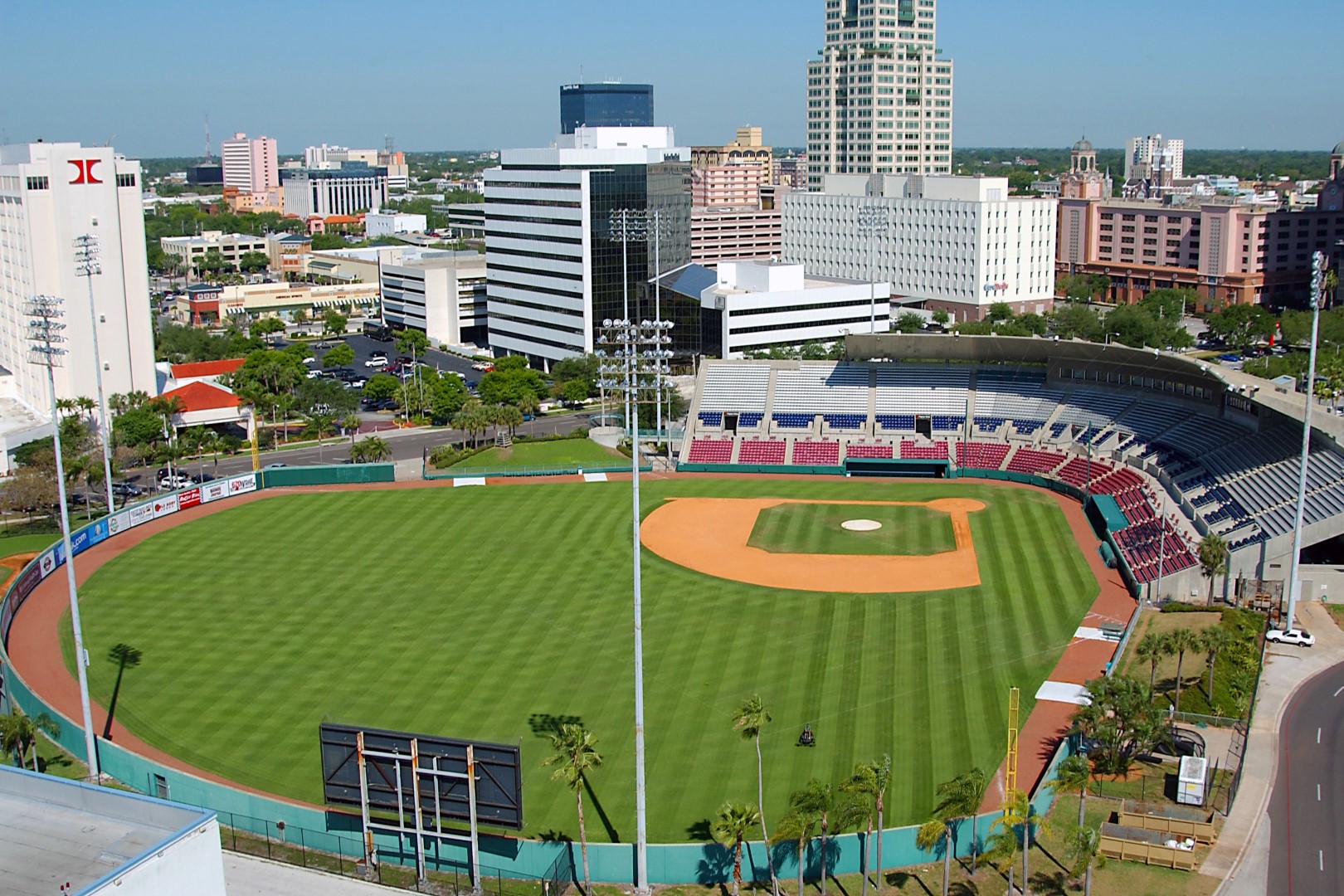 I like Bill Edwards' bold plan to privately finance an $80 million renovation of Al Lang Stadium in downtown St. Petersburg. I like his swagger in going hard to land a spot in Major League Soccer for his Tampa Bay Rowdies to play in that stadium.
I would even go so far to say that the Rowdies and St. Petersburg are a perfect marriage of a city on the move and a sport that Americans increasingly embrace.
Then again, what's not to like?
In my view, not much.
Edwards resurrected the iconic Rowdies franchise when he purchased controlling interest in the team in 2013. At the news conference announcing the deal, he prophetically said, "sometimes it takes money to make money.
Because Al Lang is on city property and part of the waterfront landscape, his plan must go before voters for approval. The stadium currently seats about 7,000 and would have to be expanded to about 18,000 to meet MLS specifications.
Voters tend to connect the words "sports owner" and "stadium" into a cash grab out of their pockets, so it will take forceful and repeated reminders of the words "privately financed" to calm those fears.
Then, there is the matter of convincing MLS to come here. The league has talked about expanding by up to four teams and cities like Cincinnati, Nashville and St. Louis are among those actively seeking admittance.
Something tells me that isn't as big an issue as it might seem. In a statement, MLS said in part it is "impressed with (Edwards') vision and plans for a world-class soccer stadium on the downtown waterfront in St. Petersburg."
Edwards checks all the boxes the league is looking for: committed local ownership, deep pockets, and located in a city that can support this venture.
St. Pete will need to prove that, of course, before any stadium expansion goes forward. Edwards made it clear he wants to see a waiting list for season tickets, among other things.
Soccer is a different financial animal than Major League Baseball, though and a team in St. Petersburg would not be as dependent on people from Hillsborough and Pasco making regular jaunts across the bay.
Businesses, especially those downtown, would have to love the idea of having soccer crowds visit the waterfront for at least 17 nights per season. Throw in exhibitions, playoffs and possible international matches and the number swells.
There also would be the potential for a new rivalry with the Orlando MLS franchise, although I guess we'd modify the name from "War on I-4" to the "War on I-4, through Malfunction Junction and across the big bridge."
We'll work on that one.
Orlando does control territorial rights to St. Petersburg, but the MLS has signaled that it shouldn't be a major stumbling block should the league decide to expand here.
I was around in 1975 when the original Rowdies took Tampa Bay by storm. I remember sitting in a downpour at old Tampa Stadium to watch them beat the Fort Lauderdale Strikers. I remember the huge crowds for games against the Strikers and New York Cosmos.
Trying to replicate that didn't work when MLS placed the Tampa Bay Mutiny here a charter member of the league. They played five mostly forgettable seasons before folding. This is a different deal, though.
The league ran the Mutiny because no local owner stepped up and attendance lagged. Ownership is not a problem this time, and for St. Petersburg, well, it's simple.
This is the right time and the right plan.