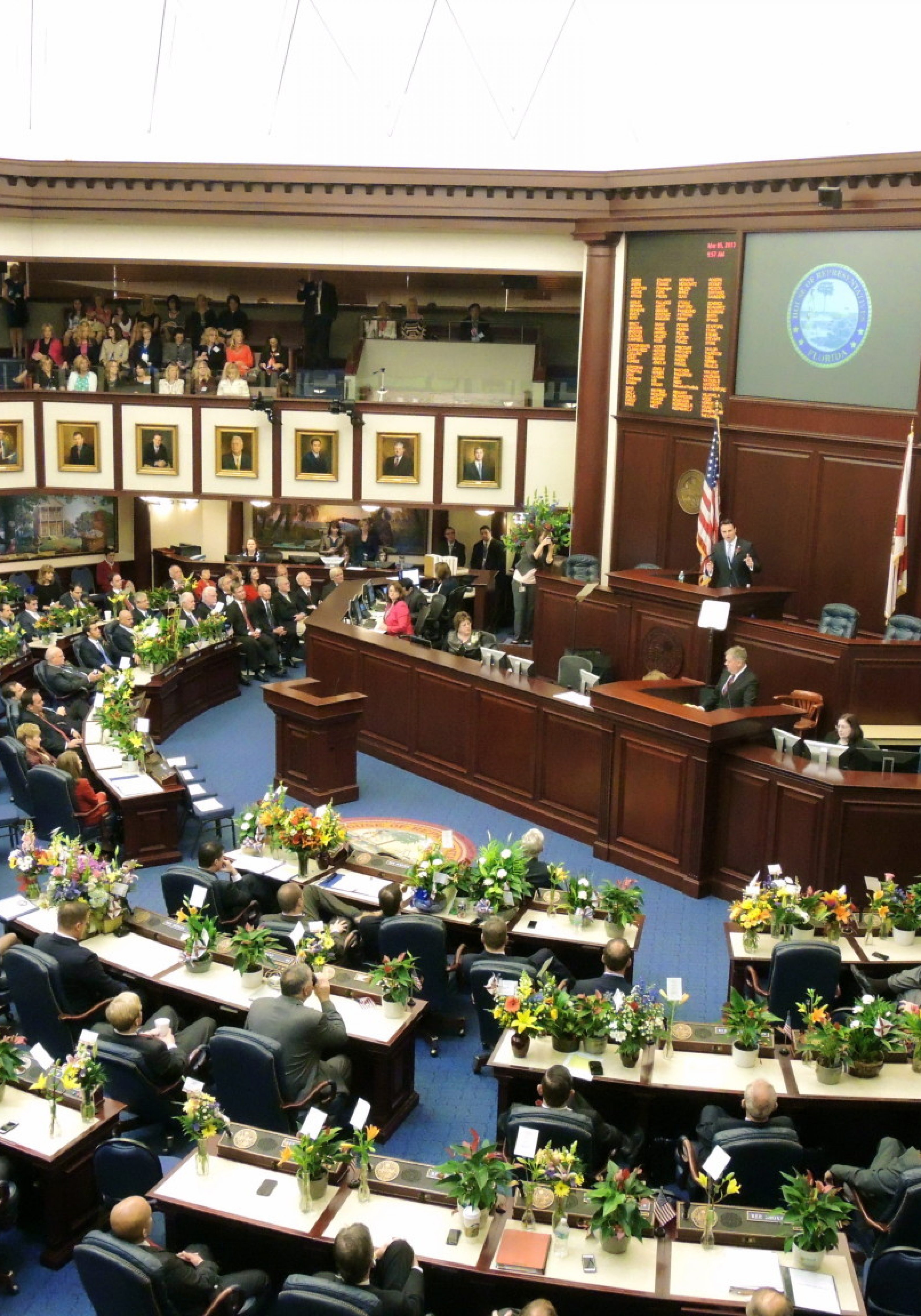 Florida House Democratic chief Janet Cruz announced her leadership team Wednesday, saying she strove for diversity in their selection.
"In order to build consensus on how to confront the difficult issues facing our state, we must take into account the many varying stakeholders whose futures will be affected by the decisions we make in the Legislature," Cruz said in a written statement.
Leading on policy will be Evan Jenne and Cynthia Stafford.
Jenne, of Dania Beach, had served in leadership before — he was minority whip during the 2010-12 Legislature and was policy chair during 2014-16.
Stafford, a Miamian who was an aide to former Congresswoman Carrie Meek, is a member of the Florida Legislative Black Caucus. An attorney and adjunct college professor, she was first elected in 2010.
Floor leader is Lori Berman, a Lantana attorney who served as Deputy Democratic Whip during the 2012-14 Legislature.
Serving as whip is Joseph Abruzzo, of Wellington. He served in the House between 2008-12 before moving to the Senate. He won re-election to the House this year and has a reputation for working well with Republicans.
Deputy whips are John Cortes, Katie Edwards, Shevrin Jones, and Richard Stark.
Cortes is a retired corrections officer from Kissimmee first elected in 2014.
Edwards, an attorney from Plantation first elected in 2012, comes from a political family (her father served on the Plantation City Council, and a distant cousin was in the Nixon administration). Her affiliations include the Broward County Farm Bureau and Les Dames d'Escoffier.
Jones, a research specialist in the Broward County Sheriff's Office, served as deputy whip in the 2014-16 Legislature.
Stark is an insurance broker from Weston. He was first elected in 2012.