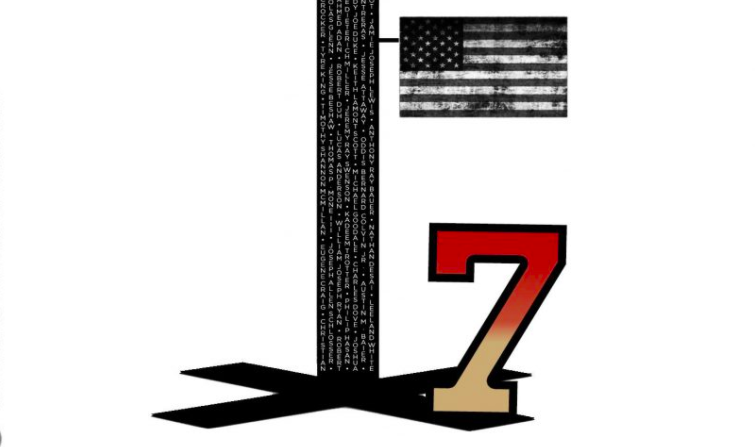 The state has OK'd a politically charged "Festivus" pole for display in the Capitol this holiday season.
The Department of Management Services, which oversees state property, cleared the pole to have a place in the plaza-level rotunda, spokeswoman Maggie Mickler said Thursday.
The all black, six-foot-tall pole "will contain the names of all unarmed black men killed by police in 2016," according to the application from South Florida activist and former blogger Chaz Stevens.
Stevens now runs the Religious Liberty Project, which plans to put a "Shot by Cops" pole in all 50 state capitals.
"Additionally, a distressed black and white American flag will be flown at half-mast, lowered in protest to this senseless slaughter," he said on the group's website.
"Kneeling at the base is the number 7, painted in the colors of the San Fransisco 49ers, signaling our support for those who peacefully and silently protest," referring to quarterback Colin Kaepernick.
He has gained attention—and opprobrium—for not standing during the National Anthem as a protest over the treatment of African Americans by police.
Mickler said DMS also approved a winter solstice poster from the First Coast Freethought Society in Jacksonville.
The only other application received is from All Saints Catholic Ministry of Lehigh Acres, Mickler said. Though the application mentions a display of "possibly (a) nativity scene," she said the group now just wants to put up a "seasonal banner."
Stevens previously has been approved to install a pole made of empty Pabst Blue Ribbon beer cans, meant to mark Festivus, the fictional holiday from a 1997 episode of "Seinfeld."
Last year, the pole was gay-pride themed, in rainbow colors with a disco ball on top.