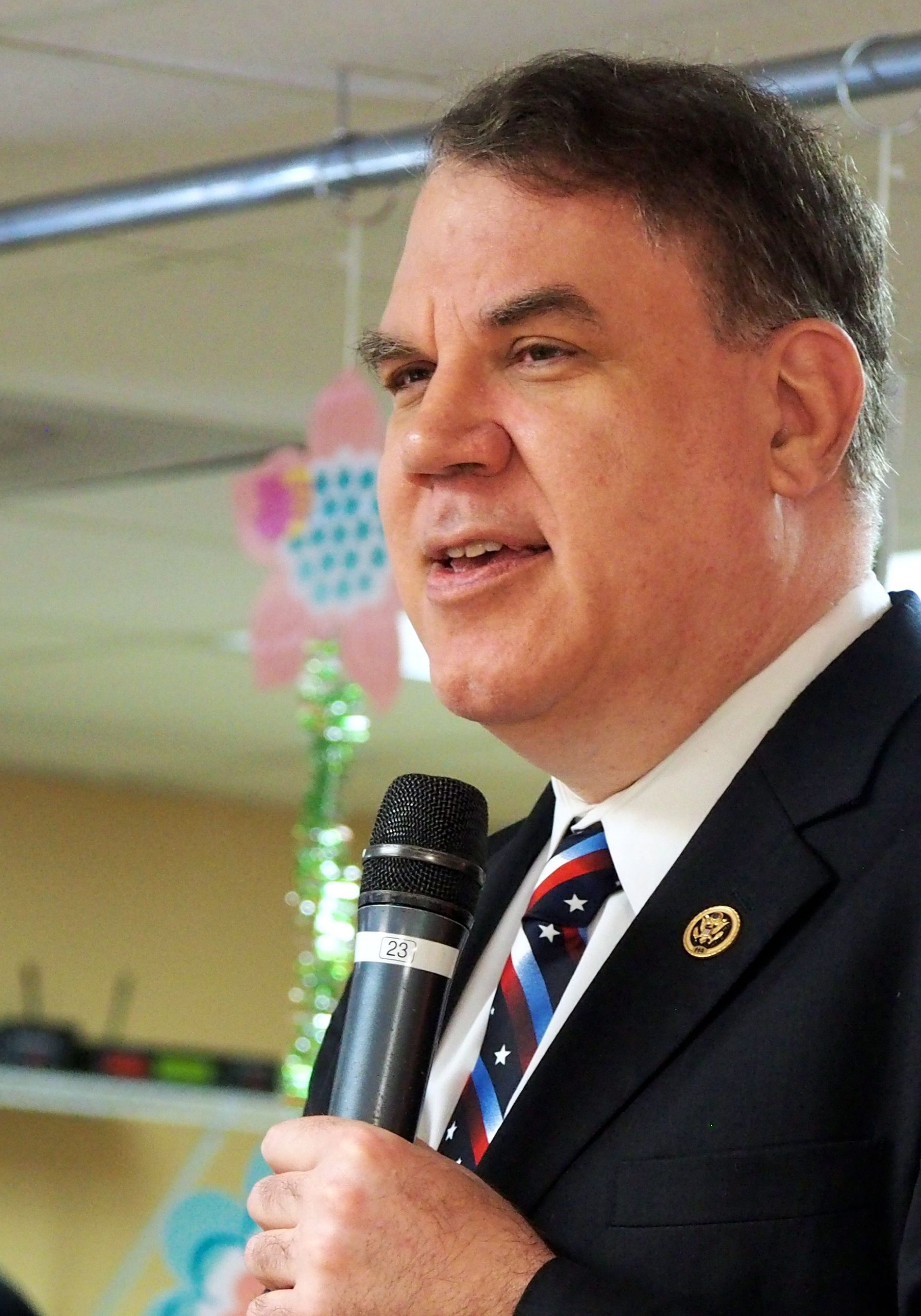 Democrat U.S. Rep. Alan Grayson is downplaying prospects that his filing to run again for Congress means he's going to run again for Congress — but he's not ruling it out.
The Democrat from Orlando — who leaves office Jan. 3 because he did not seek re-election in Florida's 9th Congressional District — has filed paperwork to run in 2018. And this time he filed to run in Florida's 11th Congressional District, centered in Lake County.
Yet Grayson insisted Tuesday that the paperwork is simply a legal requirement because his campaign committee continued to raise money since the Nov. 8 election.
Federal law requires a candidate to actually be running for something if his campaign is raising money.
"The campaign raises money all the time. When the campaign raises a certain amount of money after an election, the campaign is legally required under the Federal Election Campaign Act to file a candidate's statement of candidacy," Grayson said in an interview with FloridaPolitics.com.
"The statement of candidacy form requires some kind of designation of an actual district, and the reason for that is the FEC keeps its records in terms of congressional districts," he added. "Legally, I can run anywhere in Florida."
Grayson said that is why he filed a statement of candidacy on Nov. 14.
Still, he said he's leaving open the prospect of another congressional run, whether in CD 11 or elsewhere.
"That decision actually gets made not in November or December of 2016. That decision gets made in May of 2018," Grayson said.
Rather than seek re-election this year, Grayson ran for the Democratic nomination for the U.S. Senate. He lost in the August 30 primary to U.S. Rep. Patrick Murphy, who then lost to Republican incumbent U.S. Sen. Marco Rubio in the general election.
Florida's 9th Congressional District, Grayson's current district, soon will be represented by another Democrat, Congressman-elect Darren Soto of Orlando. Soto defeated Grayson's wife Dena Grayson in a primary election in August.
The other two Orlando districts, CD 10 and Florida's 7th Congressional District, also are soon to be represented by freshmen Democrats, Congresswomen-elect Val Demings and Stephanie Murphy respectively. Another area district with potential appeal to Grayson, Florida's 8th Congressional District, which reaches into far-east Orange County, is represented by Republican U.S. Rep. Bill Posey.
Dena Grayson is from that district and owned a home there before marrying Alan Grayson last spring.
A CD 11 run likely could appeal to Grayson, because it would be a rematch with U.S. Rep. Daniel Webster, the Republican from Clermont who defeated Grayson in a bitter 2010 election in yet another district, Florida's 10th. Grayson, never one to mince words, has never liked Webster and might savor even the threat of a rematch.
As he said, Grayson could legally run anywhere in Florida. The U.S. Constitution does not specify that a member of Congress actually live in his district, and no federal or state law can change that.
Meanwhile, Grayson said he would turn his attention toward advocacy for the restoration of civil rights for people convicted of felonies in Florida. It's an issue he has pursued in Congress and which he made a high priority in his failed U.S. Senate campaign.
Florida's law says a convicted felon cannot vote, serve on a jury, or hold public office until civil rights have been restored, which critics of the law say is an overly difficult process. An estimated 1.6 million Floridians have lost such rights, with a disproportionate amount of them being black.
"I was really moved to see the plight of African Americans all around the state as I was campaigning," Grayson said. "I think one of the underlying causes of that comes from lack of political power, which comes from the fact that 23 percent of African Americans aren't allowed to vote, the highest percentage in the country. I think that's wrong on many levels."
He said he hopes to see a measure placed on the Florida ballot to address the law, and said there's also the possibility he could help raise a legal challenge in the courts.