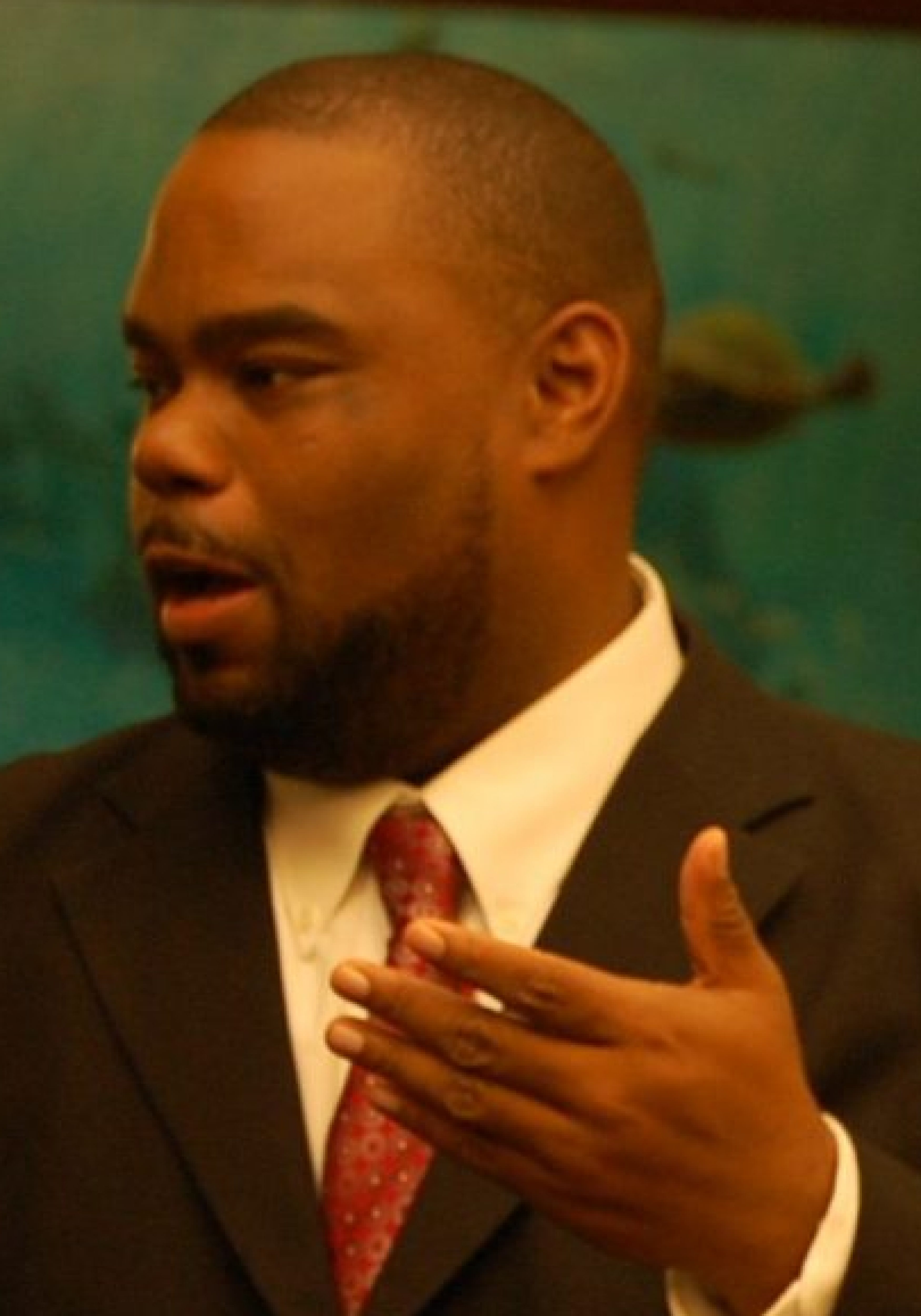 Dwight Bullard has released key parts of his platform for Florida Democratic Chair, and it includes a bold proclamation to replace at least half of its fundraising with donors who give less than $100 annually.
The 39-year-old former state legislator says that uniting the party is essential to his agenda.
"Inspiring our folks across Florida, awakening their hearts and minds to what is possible, and re-engaging the people with their Democratic Party: that is my priority," he said in a statement Wednesday night.
Like some other candidates in the race, Bullard is also talking about a 67-county strategy, which he says includes the 12 counties in Florida that currently don't even have a Democratic Executive Committee.
The only candidate of color in the five-person field for chair, Bullard says it's time to "dramatically increase the diversity of our leaders,  including the representation of young people, communities of color, and the working poor in the leadership ranks of our state & local party organizations."
Bullard has been endorsed by Our Revolution — the political organization launched by supporters of Bernie Sanders, and like Sanders, he's encouraging the party to welcome smaller financial contributions, and less "from corporations who don't reflect the values of the Democratic Party."
Specifically, he's calling for the FDP to replace "at least" 50 percent of its fundraising with donors who give under $100 annually.
Bullard lost to Coconut Grove developer and major Democratic Party fundraiser Stephen Bittel in the race for Miami-Dade County committeeman on December 20. Like Tampa's Alan Clendenin, Bullard then relocated to a different county — in his case, Gadsden — and was voted as a committeeman there, making him eligible for the party chair position (a complaint has been filed with the FDP regarding Clendenin's move).
Bullard says he wants to build a party where its members and officers "are no longer influenced by threats from people in powerful positions, nor motivated by promises of personal gain." And he says that candidates who'll be chosen who are most likely to win in general elections "by ensuring our candidates participate in fair primaries that are not rigged by the voices or resources of Democratic organizations or officials."
Bullard has created a new website touting his candidacy called DwightUnites.com.
Bullard served in the Florida House representing Southern Miami-Dade County from 2008 to 2012. He then won in state Senate District 40 in 2012, but after the district was redrawn a year ago, he lost his bid for re-election to Republican Frank Artiles in November.
There are five candidates in the race for FDP Chair, with the election set for January 14. In addition to Bittel and Clendenin, Bullard is also running against Duval County Committeewoman Lisa King and Osceola County Democratic Chair Leah Carius.