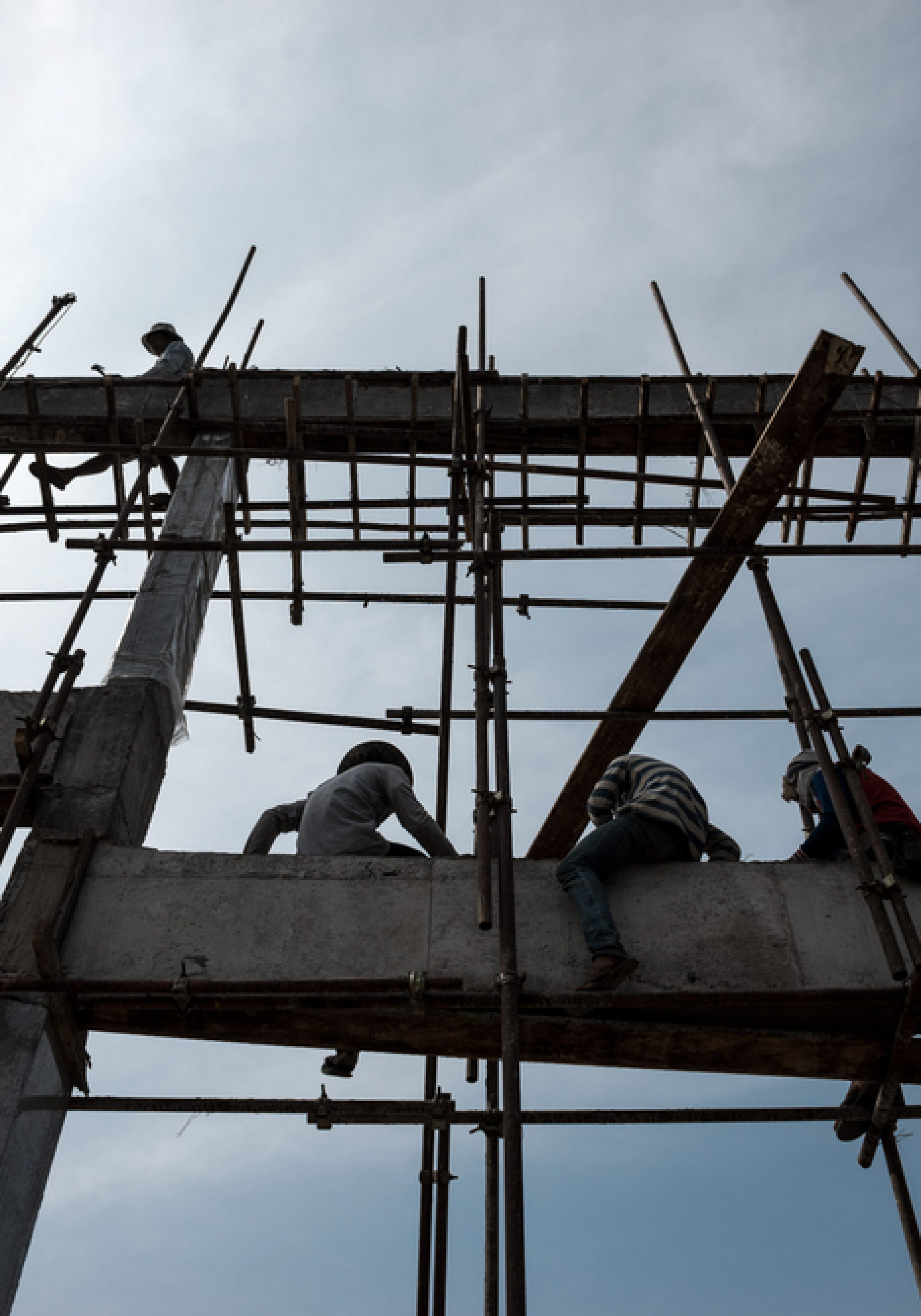 How confident are stakeholders that Florida's workers' compensation system strikes the right balance between protecting injured workers while keeping costs under control?
Not very, according to a survey released this week by the Division of Workers' Compensation.
Nearly 66 percent disagreed or strongly disagreed that the system strikes the right balance. At nearly 40 percent, "strongly disagree" got more votes than any other category.
Nearly 18 percent agreed the balance was right, and a little more than 6 percent strongly agreed.
"The words 'complex,' 'litigious,' 'outdated,' and 'overregulated' were most often used in describing the system," division assistant director Andrew Sabolic said.
Sabolic presented the findings Wednesday to the Three-Member Panel — its actual name — which sets reimbursement policies and payment levels for health care providers, pharmacists, and medical suppliers working with workers' compensation claimants.
The findings recalled the Florida Supreme Court's April ruling in Castellanos v. Next Door Co., in which the court complained "the workers' compensation system has become increasingly complex to the detriment of the claimant, who depends on the assistance of a competent attorney to navigate the thicket."
The court struck down limits on attorney fees in that ruling, one of two decisions blamed by many in the business community for a 14.5 percent in workers' compensation premiums that began taking effect last month. The 1st District Court of appeal is weighing whether that increase was calculated in violation of Florida's open-government laws.
The division surveyed 4,468 people on its electronic notification list, including representatives of carriers; attorneys for workers, employers, or carriers; and health care providers or facilities.
Only 447 responded, but Sabolic hopes for better results next time.

The findings are presented here (scroll down to Exhibit 1 on Page 18).
"Going forward, I think we're going to periodically ask these same questions, so we have a benchmark to see how things change," Sabolic said.
The survey presented a list of words and asked respondents to pick the one that best describes the workers' compensation system. The top pick was "complex," at 20.8 percent.
Next came "litigious" at about 20 percent; "outdated" at a shade over 19 percent; and "overregulated" at nearly 17.9 percent.
Only 5.3 percent thought the system "fair to all parties," and 6.7 percent chose "self-executing."
The system is designed to provide a self-executing way for injured workers to recover lost wages and health care costs, without the need for attorneys and lawsuits.
Under Florida law, workers give up their right to sue in court in exchange for assurances they'll be taken care of.
"Of all the descriptor words you used in the survey, the one that is statutory is 'self-executing,' and only 6.7 percent of your respondents agreed with you that it was a self-executing system," said Tamela Perdue, a senior vice president for Sunshine Health, who represents employers on the panel.
"I think that's pretty telling about where the system is and where it's supposed to be," she said.
Asked whether "carriers and health care providers collaborate to provide the best medical care for injured workers," 29.4 percent strongly disagreed; nearly 27.6 percent disagreed; 23.8 percent agreed; and 4.4 percent strongly agreed.
In other findings:
— 43.55 percent of respondents thought the system favored employers, and 27.4 percent workers.
— Nearly 47.5 percent thought indemnity benefits were about right; 36 percent too low; and 16.5 percent about right.
— 52.8 percent thought medical reimbursement payments were too low; 35.8 percent about right; and nearly 11.4 percent too high.
— Asked, "Is overutilization a major medical cost driver in Florida's workers' compensation system?" the largest group, at a little more than 27 percent, agreed; 13.4 percent strongly agreed; 24 percent disagreed; and 13.4 percent strongly disagreed.
— Just shy of 29 percent agreed that carriers timely authorize medical treatment.
The largest response was from health care providers, at 42.4 percent. Next was employers at 26.2 percent; carriers at 11.4 percent; employee attorneys at 7.4 percent; health care facilities at 2.2 percent; and attorneys for employers or carriers at 1.1 percent.
"Other" respondents accounted for 9.2 percent.