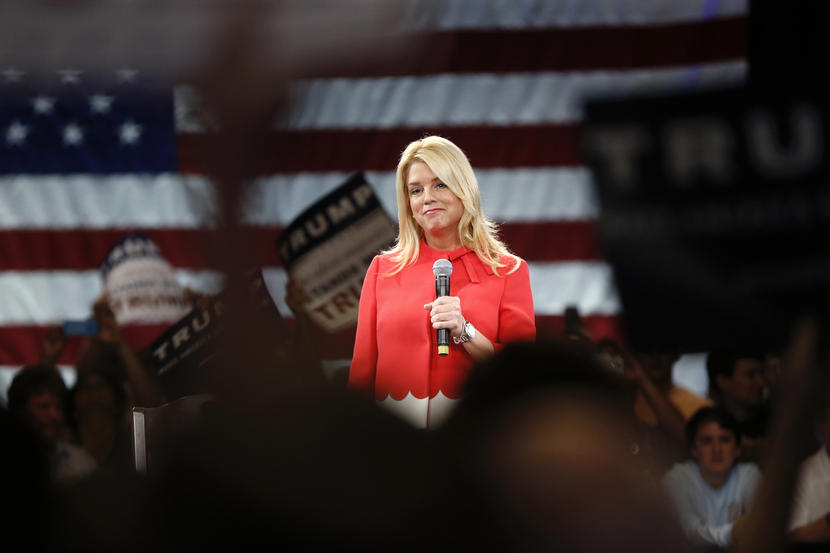 Florida Attorney General Pam Bondi might be saying farewell to Tallahassee.
Jennifer Jacobs with Bloomberg Politics reported Thursday that Bondi will likely take a job in President-elect Donald Trump's White House. According to the report, it was not immediately clear what her title would be, and she wasn't among a list of White House appointments announced earlier in the week.
Bondi's name has been floated as a possible appointee since Trump won the presidential election. She was an early supporter of the New York Republican, but found herself under a microscope because of a $25,000 donation Trump's foundation made to a political committee associated with Bondi back in 2013.
Bondi later declined to pursue claims that Trump University defrauded Florida residents.
The Tampa Republican has been tight-lipped about her future. She has met with Trump, but in December said she wasn't prepared to answer whether she would finish her term as Attorney General.
 On Thursday, the Tampa Bay Times reported Bondi wouldn't comment on whether she was being considered for a position, saying she would "never discuss anything confidential."