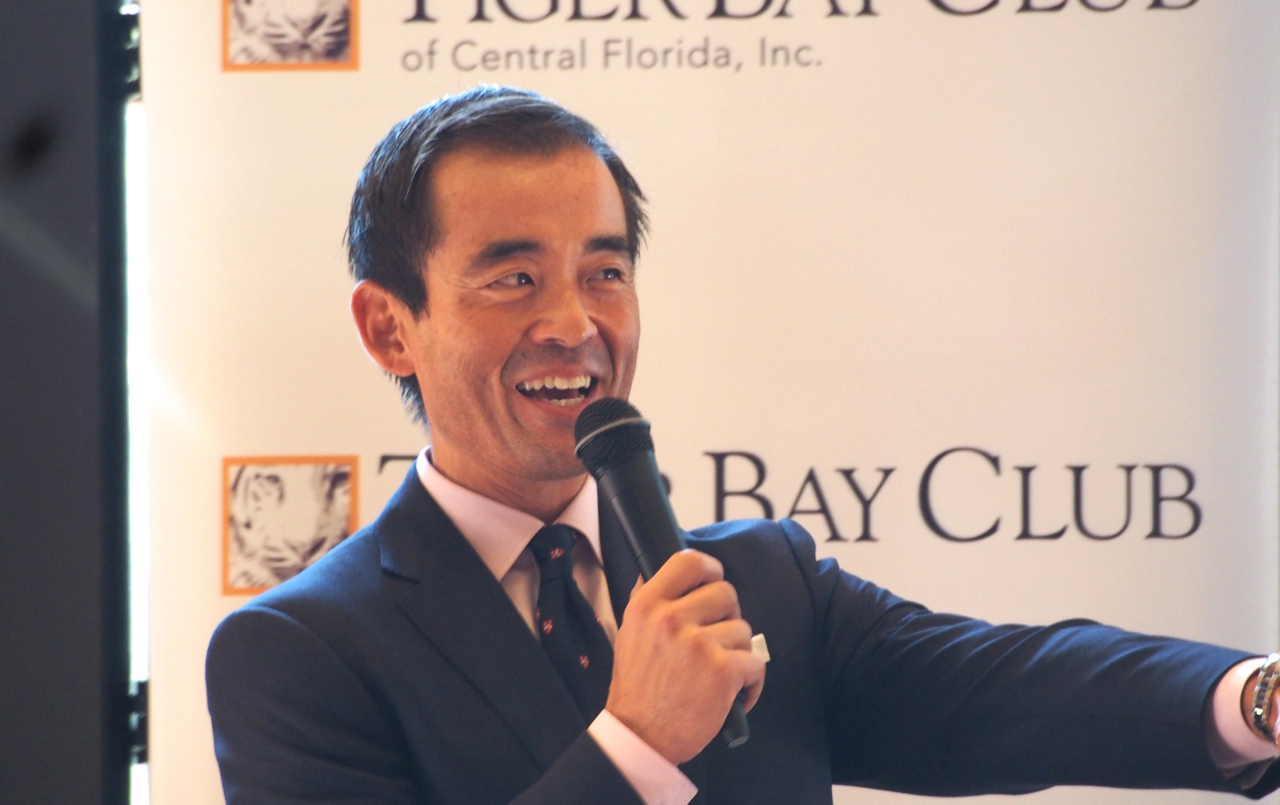 As Colorado became a medical marijuana state and then a recreational marijuana state the laws of the land became increasingly surreal, at least in the images drawn Friday by that state's assistant attorney general for marijuana laws for the Tiger Bay Club of Central Florida.
Law enforcement officers losing probable cause triggers for searches. Schools being told they cannot forbid marijuana on campus. Failing businesses unable to file for bankruptcy. Special laws considered to give pot shop robberies extra punishment, like bank robberies. Child endangerment issues clouded by lack of direct harm. Divorces clouded by lack of bank accounts. Organized crime getting harder to track because of all the loose cash floating around. Sheriffs refusing to confiscate marijuana.
New challenges like marijuana buses taking tourists to bud and breakfasts, increased homelessness with a in-migration of homeless, increased emergency room visits because people don't understand dosages, and new niche insurance companies rising to write policies the big firms cannot touch.
"I am not here to tell you marijuana is good or marijuana is bad," Colorado Assistant Attorney General Michael Song told the Tiger Bay Club. "I'm here to tell yo marijuana is here."
In Florida it's here only at a limited scale, but that's likely only for a limited time. Florida's Amendment 2 medical marijuana authorization will go into effect after the Florida Legislature and the Florida Department of Health and other state agencies fill in all the gaps of laws and regulations. There are fewer than 2,000 people currently authorized to obtain marijuana-extracts as medicine, but the same was true in Colorado when its medical marijuana amendment was first passed in 2000. Now there are over 113,000, Song said.
And that doesn't account for the fact that in 2012 the state made recreational marijuana legal too.
Song cautioned that doctors have to be tightly regulated, with means to punish those abusing the ability to recommend medical marijuana.
"What do you think happens when you go to a doctor and say 'I have a debilitating back injury?' Do you think he says, 'Here's a referral to go get an MRI?' No. He says, 'Do you think marijuana will help?'"
He illustrated the dosage concern by showing a picture of a package of marijuana-medicine cookies, looking like any package of chocolate chip cookies. The fine print explained the dosage: one cookie equals six and a half servings. The fine print also explained a dose could take up to two hours to take effect. Song said problems are arising as people, for example, eat a whole cookie, or worse, several, while they wait for the effects to hit. Then they wind up in emergency rooms stoned way over the edge.
Backers of Florida's Amendment 2 repeatedly expressed confidence that Colorado was the poster child for what Florida will not, with careful laws and regulations, become. But Song said many of the quirks of law and business emerging in Colorado have done so largely because of the awkward and complex fit between contradictory state and federal laws.
Because marijuana is a Schedule 1 drug at the federal level, illegal in all ways, banks with federal insurance underwriting can't get involved, so it's virtually a cash business. Bankruptcies aren't allowed. Insurance carriers often cannot get involved. Hospitals, colleges and universities that accept federal grants – almost all do – can't get involved in research, not even to track patients using medical marijuana. Courts are denying search warrants or throwing out probable cause claims based on odors or dog alerts or other indications that could suggest illegal marijuana.
On the other hand, legitimate marijuana businesses are having to pay maximum federal tax rates – up to 60 percent – because they're not allowed to deduct anything. They can't declare bankruptcy because that's a federal law. They have trouble hiring lawyers because lawyers advising marijuana businesses in state courts are being banned from practicing in federal courts. And they've become big targets of robberies, because everyone knows they have cash, Song said. One proposed suggestion is to give them extra protection under the law, with mandatory jail terms for marijuana shop robberies, much as there is for bank robberies.