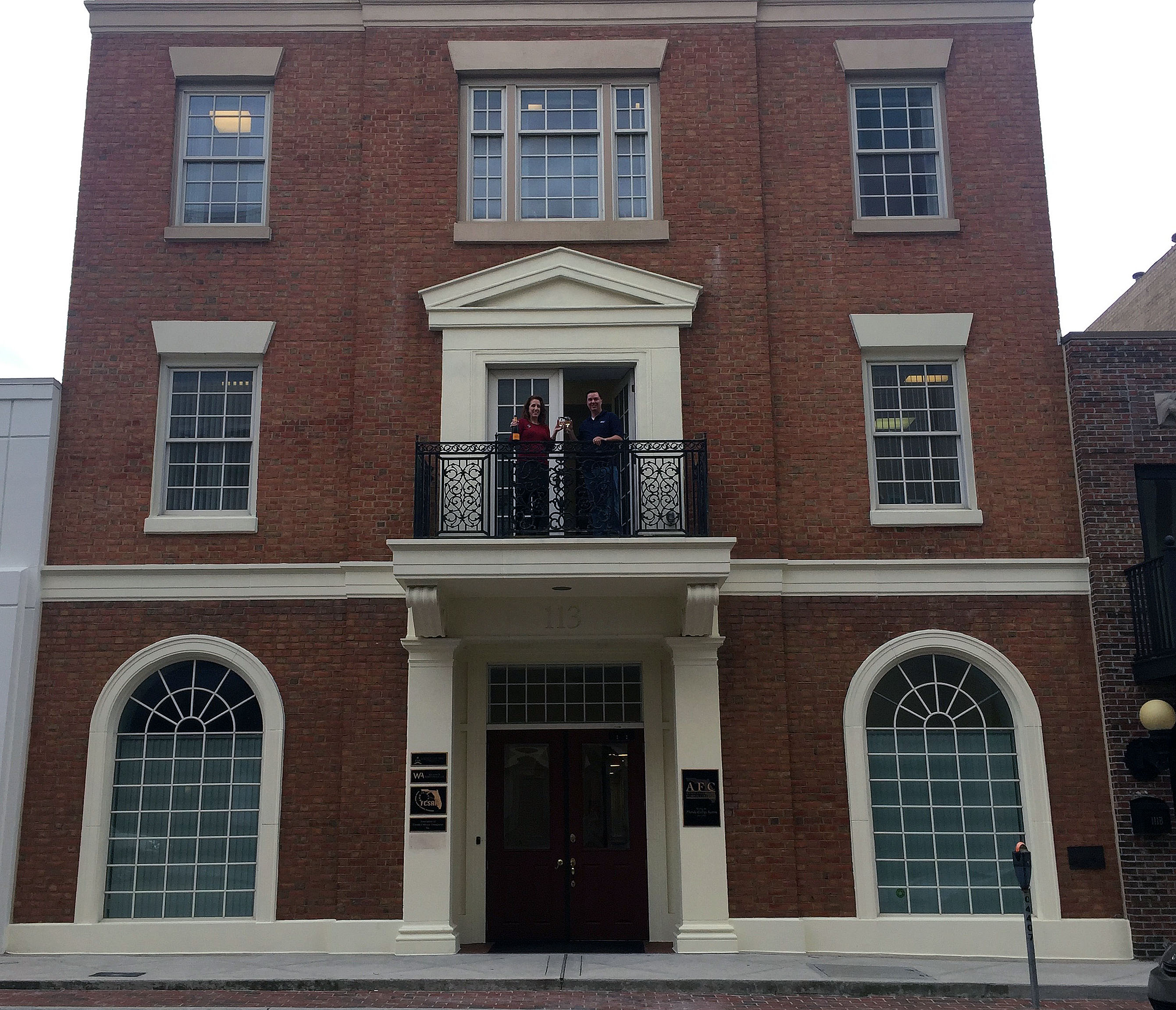 A pair of boutique lobbying firms is making a significant move by jointly purchasing a historic building in downtown Tallahassee, just a few steps from the Florida Capitol.
Liberty Partners of Tallahassee and RSA Consulting partnered up to buy the 17,000-square-foot, four-story structure, which, according to the Leon County Property Appraiser's Office, was built in 1930.
The building, at 113 E. College Avenue, boasts a fully furnished basement, offices, kitchen, a balcony with a wrought iron railing and views of the Capitol from all floors.
"Tallahassee has been my home for over 25 years, and since I don't see the Capitol building moving anytime soon, this was an easy long-term business decision," said Liberty Partners President Jennifer Green, co-owner of Frog Dog Real Estate Holdings.
From 1977, the building was owned by Annette's, Inc., which then sold it to the Florida Medical Association in 1995. In 2005, the Florida Association of Community Colleges purchased the building, making several significant upgrades and renovations during the last 10 years.
"This type of real estate opportunity does not come up frequently and gave us the ability to diversify our business portfolios while continuing to expand our current consulting firms," said Ron Pierce, also a co-owner of Frog Dog Real Estate Holdings and president of RSA Consulting.
Green founded Liberty Partners of Tallahassee in early 2007 with former U.S. Sen. Connie Mack. Pierce, who was featured in the fall 2016 edition of Florida Politics' INFLUENCE Magazine, launched RSA Consulting in 2009.
Despite this joint purchase, the firms will remain separate businesses.