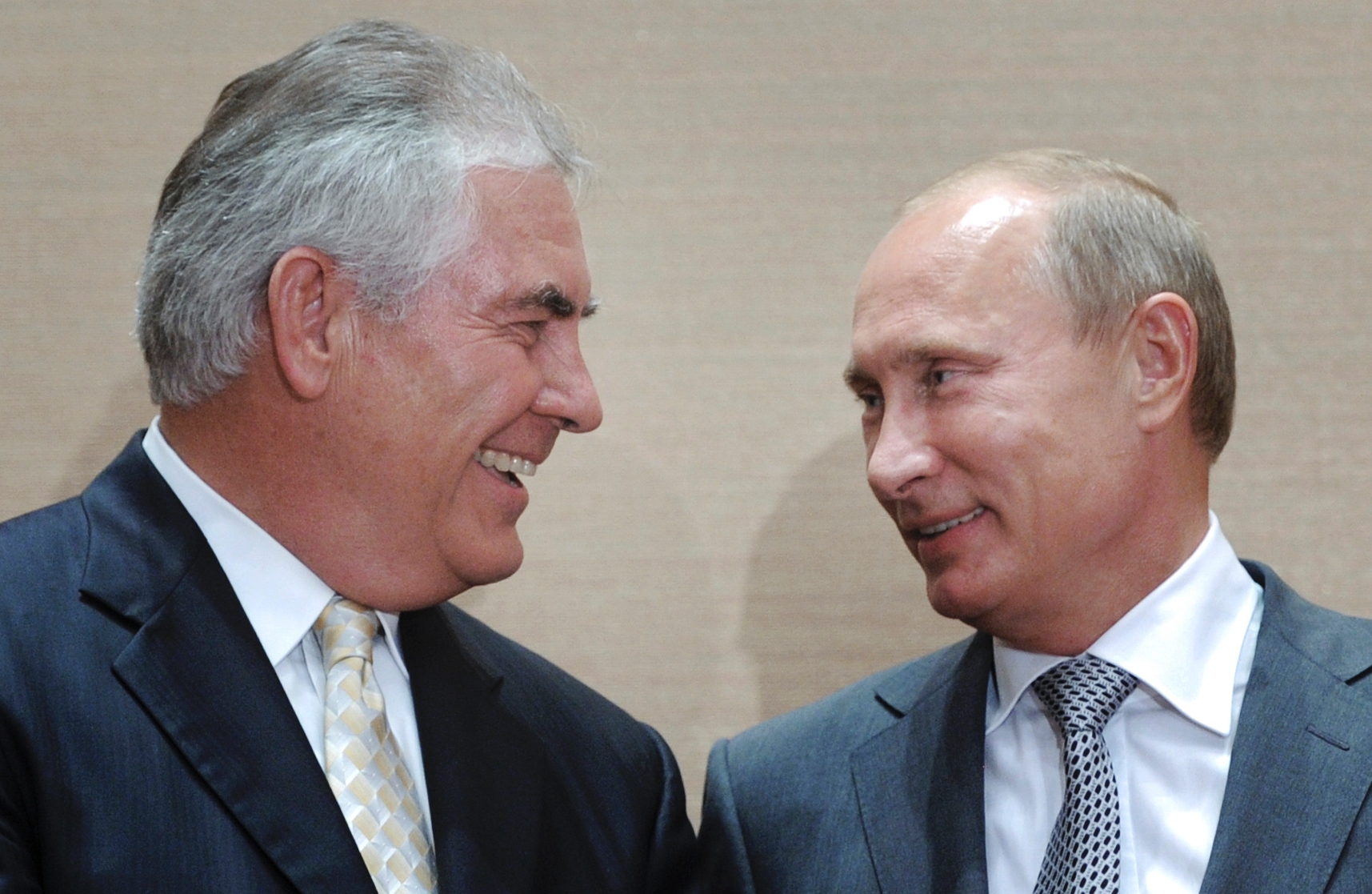 We all remember when presidential candidate Donald Trump stuck Republican opponent Marco Rubio with the label of "Little Marco."
It's hard to say if that insult led directly to Trump's sizable thumping of Rubio in the Florida primary, but it's worth mentioning because "Little" Marco holds perhaps the biggest card in Trump's push to confirm Rex Tillerson as Secretary of State.
Rubio sits on the Senate Foreign Relations Committee, where Tillerson is expected to appear Wednesday as part of the formal confirmation process. It's a 21-person committee, with Republicans holding a one-seat majority.
It's shaping up as a showdown between principle and politics, and the spotlight is on Rubio.
All 10 Democrats are likely to vote against Tillerson, given the ExxonMobil CEO's close business ties with Russian President Vladimir Putin. That relationship has been a problem for Rubio as well, a fact underscored when Florida's junior senator tweeted last month: "Being a 'friend of Vladimir' is not an attribute I am hoping for from a Secretary of State."
When Trump tabbed Tillerson to what arguably is the most important non-elected position in his cabinet, Rubio responded with a statement that read in part, "I have serious concerns about his nomination. The next secretary of state must be someone who views the world with moral clarity, is free of potential conflicts of interest, has a clear sense of America's interests, and will be a forceful advocate for America's foreign policy goals."
For good measure, Rubio also has called Putin a "gangster and a thug."
If Rubio breaks ranks with fellow Republicans, that would likely mean the committee would reject Tillerson's nomination by an 11-10 vote. It still would be subject to a full Senate vote, but the impact of a thumbs-down in a GOP-controlled committee could be enough to hand Trump a stinging political defeat.
While Rubio has promised to give the nominee a thorough and fair hearing in the committee, you have to wonder what Tillerson could say that would sway his opinion. Rubio certainly has been feeling the heat in advance of the hearing, including a call from former Vice President Dick Cheney urging him to cast a "yea" vote.
A "no" vote likely would make him a pariah with a new president who has been known to hold a grudge.
Voting to confirm, in view of his past statements on Tillerson, could bring an avalanche of condemnation from critics who would label him as Trump's puppet – and, by extension, Putin. That could make it difficult to take seriously anything Rubio says going forward.
This is shaping up as the most significant moment in Rubio's political career. How he handles himself in this hearing could cast his image for years to come.