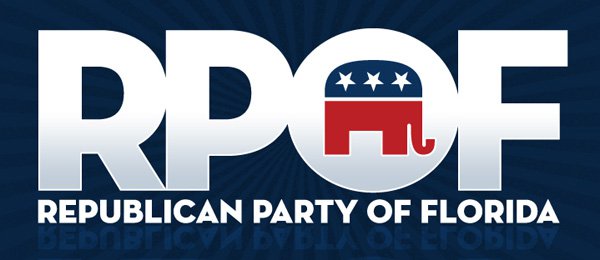 Although he hasn't received that much media coverage, Lafayette County state committeeman Alan Levy has been running over the past month to replace Blaise Ingoglia as chair of the Republican Party of Florida.
Make that "had" been running, as Levy announced on Monday that he was dropping out of the race, and now will be running for Vice Chairman.
In a letter to executive committee members, Levy said his candidacy was always centered on accomplishing four goals. Those included rebuilding party membership, recruiting and assembling an entirely new base of state party donors, utilizing state-of-the-art technology, and ending the battle between the House of Representatives against Senate leadership and Governor Rick Scott.
That last goal of bringing all of the Republicans back together under the same tent is also a central tenet in the platform that Sarasota County committeeman Christian Ziegler is basing much of his candidacy up. But Levy now says that Ingoglia has now "successfully led a reconciliation between leaders of the House and Senate," and thus at least part of his reasons for running have already been accomplished.
"I congratulate Chairman Ingoglia on his efforts," Levy says. "Now that Governor Scott intends to run in 2018 for the U.S. Senate, it's reasonable to anticipate he'll join our legislative leaders once again in working with the state party."
That's not known at this time, but ever since Ingoglia upset Leslie Dougher, Scott's hand picked selection as RPOF chair two years ago, the governor has taken his money and gone his own way, creating Let's Get to Work, his own political committee, where he's raised more than $2.9 million in first 11 months of 2016.
"Over the last two months while talking with party members many expressed their concern that I might abandon my goals if unsuccessful in my race for Chairman," Levy wrote. "I promised I would do my best to see my goals enacted. However, now that there's renewed cooperation between our state leaders, I believe I can still achieve these goals without turning the race for State Chairman into a free-for-all."
The election for RPOF Chairman takes place this Saturday in Orlando.