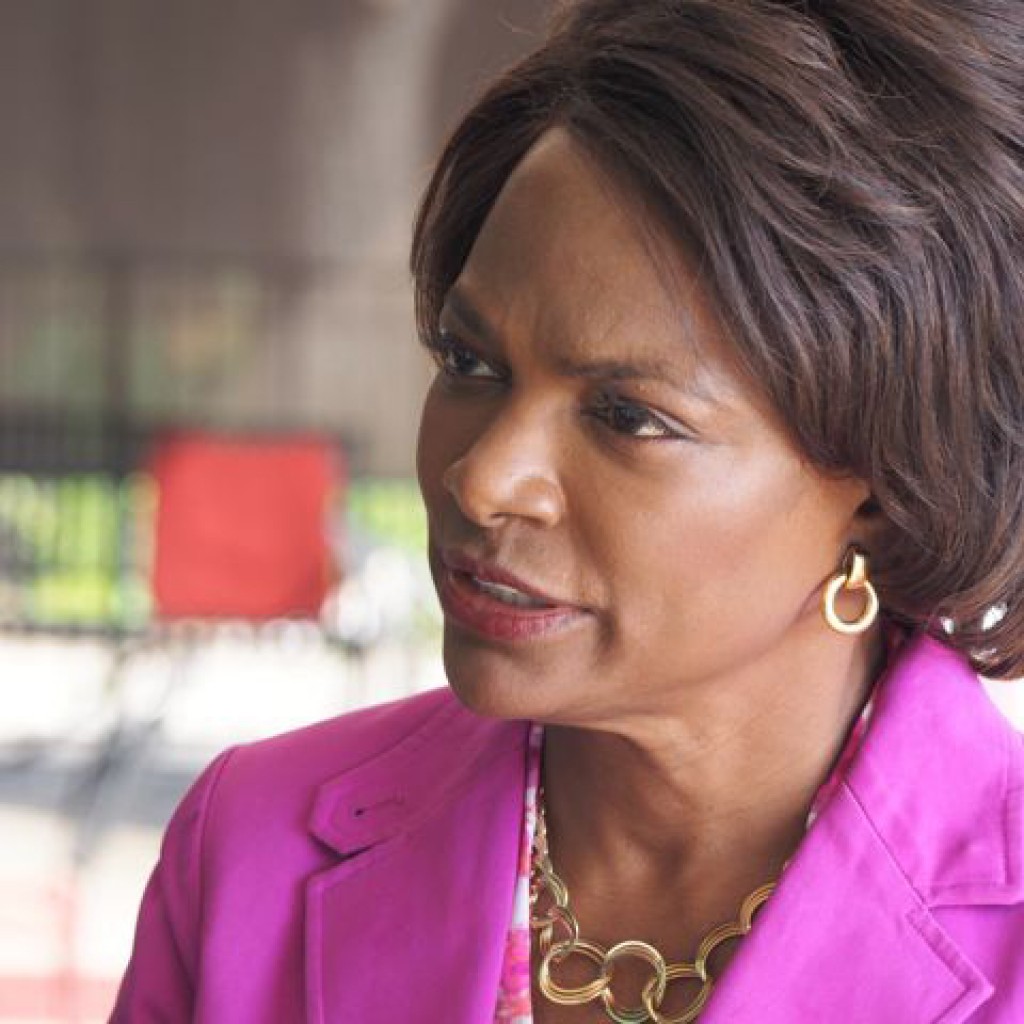 U.S. Rep. Val Demings – a retired Orlando police chief who spent 26 years on the force before entering politics – is "devastated" to hear about the murder of her former colleague Orlando Police Department Master Sergeant Debra Clayton followed by the traffic death of an Orange County deputy sheriff working that scene, Demings office reported Monday.
The Orlando Democrat, whose district includes the area where the deaths occurred, continues to monitor the situation. She is married to Orange County Sheriff Jerry Demings, and knew Clayton personally on the Orlando force.
"On Law Enforcement Appreciation Day it deeply saddens me that my community has to deal with this kind of tragedy," Demings stated in a release issued by her congressional office. "As we celebrate the bravery of law enforcement officers all over our nation, I join Orlando, the Orange County Sheriff's Office and my Orlando Police Department family in mourning the violent death of one of our own and the death of a deputy killed in the line of duty.
"I had the honor of working with Sgt. Debra Clayton for many years at the Orlando Police Department. Sgt. Clayton was a fine law enforcement officer, wife, and mother who served her community with pride and as a mentor to young women.
"Gone, but never forgotten," she concluded.
U.S. Rep. Stephanie Murphy, a Democrat from Winter Park also issued a statement:
"The central Florida community today is in deep mourning over the loss of two public servants and heroes: Master Sgt. Debra Clayton, who was shot and killed in the line of duty, and an Orange County Sheriff's deputy, who was killed in a motorcycle accident while searching for the suspect. Our sorrow is compounded by the fact that these deaths occurred on National Law Enforcement Appreciation Day – a day when we as citizens express our support to members of the law enforcement community for all they do.
"Central Florida stands united against senseless acts of violence – including those targeted at law enforcement officers and other public servants. Today's events are another reminder of the risk these community heroes undertake every day to protect and serve. We owe them our deep gratitude and full support. Thank you to all who serve.
"My thoughts and prayers are with the families of Master Sgt. Clayton and the Sheriff's deputy; the Orlando Police Department and Orange County Sheriff's Office; and to law enforcement communities throughout central Florida. We join your sorrow today."