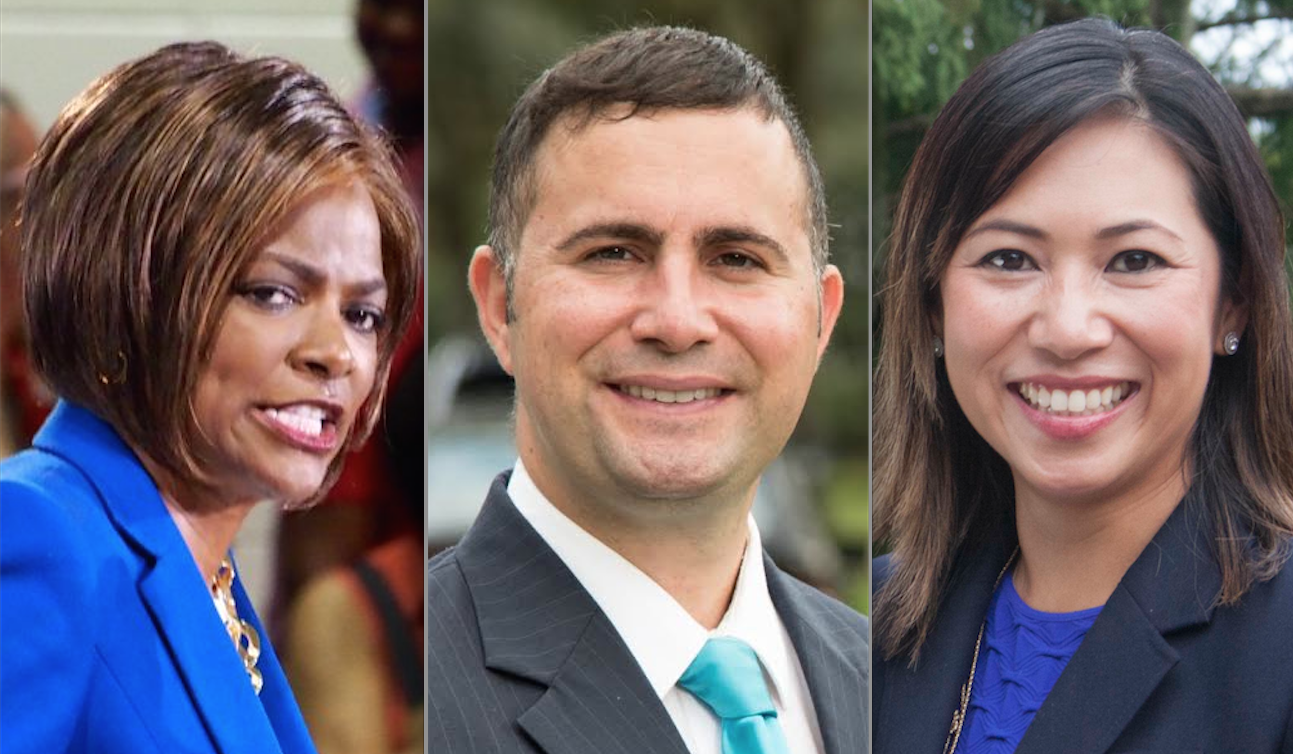 Additional congressional committee assignments are rolling out and Orlando's new representatives are getting seats to oversee natural resources, small businesses and the oversight and government reform.
U.S. Rep. Val Demings, an Orlando Democrat, has been chosen to be on the House Oversight and Government Reform committee, a powerful panel that Congress has used to investigate and various federal agencies and officials, including last year's email investigation of Hillary Clinton. It's chaired by Utah Republican Jason Chaffetz.
Citing her own background in law enforcement, the retired Orlando police chief Demings declared in a press release, ""The integrity of our government is of the utmost importance. In a time when Oversight is needed more than ever in our federal government I promise to be a strong voice in the check and balance on our government, and a strong voice for the people of Central Florida."
U.S. Rep. Darren Soto, an Orlando Democrat representing Florida's 9th Congressional District, has been selected as a member of the House Natural Resources Committee, chaired by Utah Rob Bishop.
The committee represents one of Soto's strongest interests while he served as a member of both the Florida House of Representatives and the Florida Senate, where he was active in crafting and promoting legislation to protect the state's water resources.
U.S. Rep. Stephanie Murphy, a Winter Park Democrat, has been given a seat on the House Small Business Committee, chaired by Ohio Republican Steve Chabot.
"Small businesses are the backbone of our economy – employing more than 3.1 million people across our state. In fact, more than 40 percent of workers in Florida are employed by a small business," said Murphy. "As someone who has worked in the private sector advising and counseling entrepreneurs and small businesses, I am eager to get to work on the Small Business Committee to reduce the regulatory burdens on small businesses, increase their access to capital, and help strengthen our region's economy by creating more well-paying jobs. I'll also work hard to encourage and support more women- and minority-owned small businesses and entrepreneurs as I have done in the nonprofit sector for many years."
Last week the trio and other freshmen members of Congress received their first committee assignments. Demings was placed on the House Homeland Security Committee; Soto, the House Agriculture Committee; and Murphy, the House Armed Services Committee.