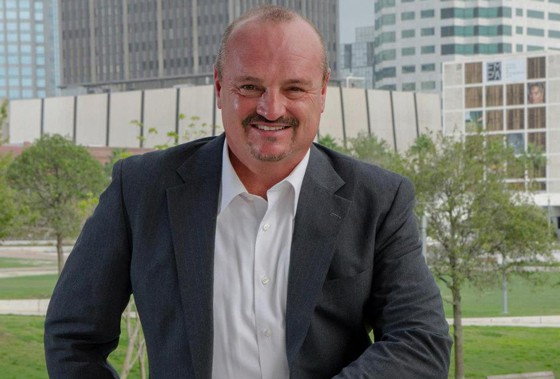 Blame it on the fog of internal byzantine party rules, but Alan Clendenin remains eligible for Florida Democratic Party chair.
Late Friday afternoon, this website reported that Clendenin was ineligible to compete in Saturday's vote, after an FDP subcommittee voted to accept a complaint filed against him regarding his move last month from Hillsborough County to Bradford County to make himself eligible for the election.
However, the entire state committee will be asked to accept or reject the subcommittee's vote on Saturday morning before they vote for party chair. The complaint that was approved on Friday approved nullifying Clendenin's election as State Committeeman in Bradford County last month, where he had rented a mobile home. The vote was five members in favor, with two abstentions.
FDP officials initially did not relay that information to this reporter.
The party members can accept the vote of the subcommittee, and move on. Or they can disapprove the vote, and there are apparently a number of Democrats who aren't even fans of Clendenin who believe that he still deserves an opportunity to run for party chair. After all, the man widely considered the top dog in the race, Miami area developer and fundraiser Stephen Bittel, was the subject of a second complaint that was also heard on Friday. The judicial subcommittee rejected the complaint filed against him, however, keeping him eligible.
That vote on Bittel is also up for a review by the state executive committee.
Nevertheless, the subcommittee vote was a huge blow to Clendenin's candidacy. In 2013, he lost to Allison Tant in an intense, one-on-one battle to take over the reigns of the party, which at the time was relatively in high spirits, following Barack Obama's narrow victory in Florida over Mitt Romney in the 2012 presidential election. He was named vice chair at the time, but immediately set his eyes on the prize after Tant announced in November that she would be stepping down in January.
However, in order to be eligible to run for party chair according to the party's bylaws, the candidate pool can only come from someone currently serving as a county party chair, or state committeeman or state committeewoman.
Clendenin needed to be elected to committeeman at the Hillsborough County's December 6 re-organization meeting, but was defeated by Russ Patterson 52-40. The vote was considered extremely controversial, however, after Hillsborough DEC Chair Ione Townsend ruled that all locally elected officials in nonpartisan races (such as mayor, city council and school board) were ineligible to vote, setting off an ugly exchange at that meeting. Whether Clendenin would have won if those elected officials were allowed to vote remained questionable, it left a foul taste with many DEC members.
Clendenin laid low in the immediate aftermath, and then stunned the world when he appeared in Bradford County on December 20, where that local DEC had an opening for committeeman. At that December 20 meeting, Clendenin was elected to be Bradford County's state committeeman, thus making him eligible once again for the party chairman election.
But then Bay County State Committeewoman Patricia Byrd filed a complaint with the FDP, challenging Clendenin's residency in Bradford. In her complaint to party chair Tant, Byrd wrote that Clendenin had "disingenuously played a shell game with residences and homestead exemptions in total violation of state election laws and state homestead laws for the sole purpose of positioning himself to be eligible to run for the state party chairman." To prove her point, she stated that Clendenin actually had two separate homestead exemptions on file for residences in Hillsborough and Manatee Counties, and thus truly wasn't a resident in Bradford County.
Clendenin immediately labeled the complaint "baseless,"and said that the homestead exemption in Manatee County actually belonged to his partner, John Peccio, though tax records listed both men as co-owners of both houses. And he said that Byrd was a supporter of Stephen Bittel, one of his opponents in ther race.
"Like other candidates in this race, as well as the past four FDP Chairs, I qualified for this position within our current rules," Clendenin said in response to the complaint at the time. "I know that these rules do not make sense to many people which is why I'm calling for them to be changed and will make this a top priority if elected. This complaint is nothing more than an unnecessary distraction from talking about how we move this party forward."
Interestingly, a third candidate in the race, former state Senator Dwight Bullard, did the exact same thing as Clendenin did to remain viable in the election. After losing to Bittel for state committeeman in Miami-Dade in late December, Bullard relocated to Gadsden County, where he was elected as a committeeman there. But no one has filed a complaint against him.
The race remains between  Clendenin, Bittel, Bullard, Lisa King and Leah Carius.