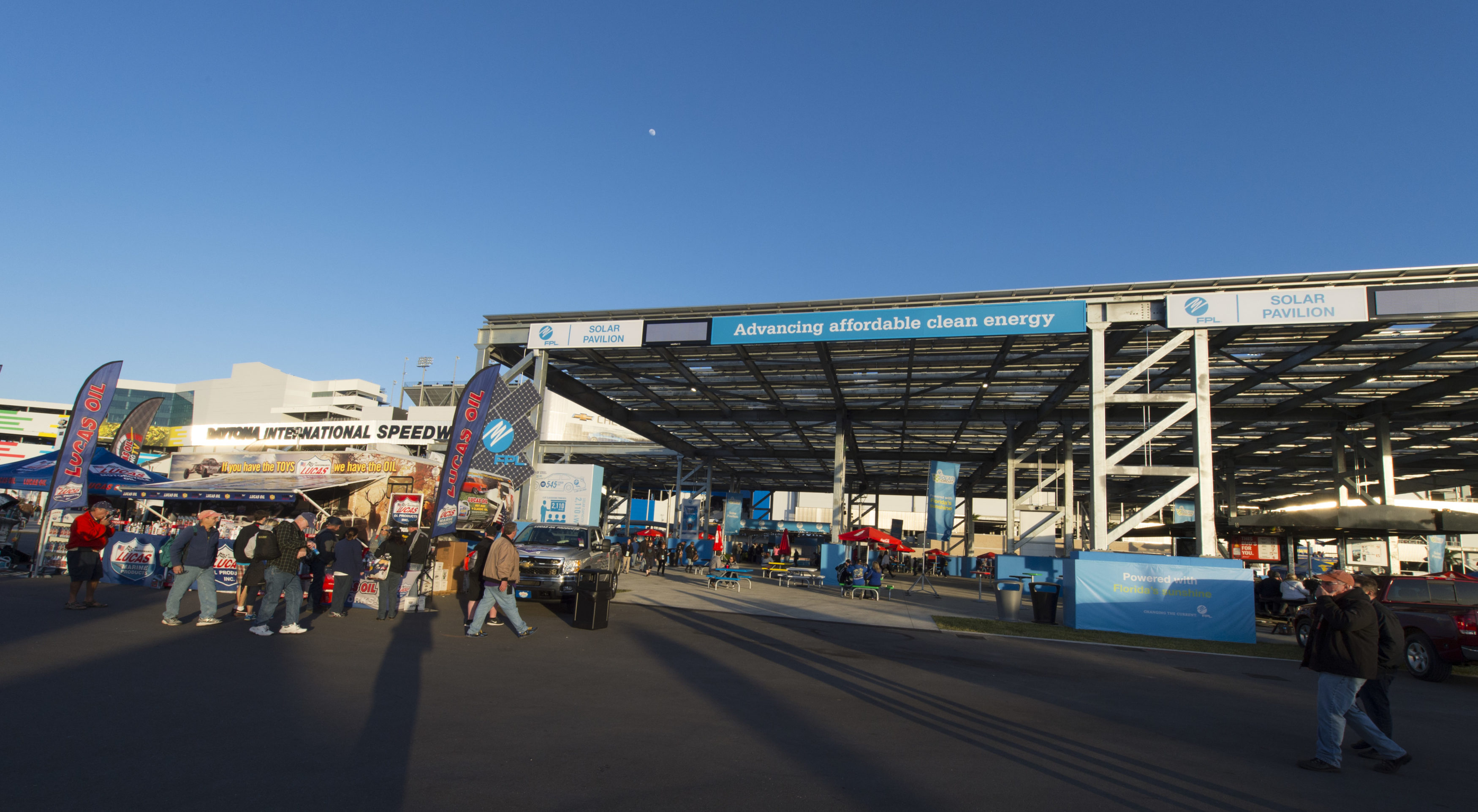 For 2017, Florida Power & Light became the largest generator of solar power in the Sunshine State by bringing online three new universal solar energy plants.
FPL also announced plans to build four more solar plants this year, as well as install several innovative solar systems throughout local communities. The nation's third-largest utility, a subsidiary of Juno Beach-based NextEra Energy, is now able to generate an unprecedented amount of clean energy for millions of FPL customers statewide.
On Dec. 31, FPL officially connected three 74.5-megawatt universal solar power plants to the electricity grid. With that, FPL currently operates more than 335 megawatts of solar generating capacity, enough to power approximately 60,000 homes.
"FPL has been leading the smart, cost-conscious expansion of solar in Florida since we built our first solar power plant back in 2009," said FPL President and CEO Eric Silagy. "By investing strategically in affordable, clean energy, we continue to improve the efficiency of our system, reduce fuel consumption, lower emissions and help keep costs down for our customers over the long term."
FPL's universal solar facilities, Silagy added, will provide customers affordable, clean solar energy.
"When the sun rises at one of our solar plants," Silagy said, "thousands of homes and businesses are powered with cost-effective, zero-emissions energy. We believe in advancing solar affordably and responsibly for our customers and our state, and the coming years will be a game-changing time for solar in Florida."
The three FPL solar plants — Babcock Ranch Solar Energy Center, Citrus Solar Energy Center and Manatee Solar Energy Center — were each completed time, under budget and cost-effectively, without a net cost to customers after factoring in savings from fuel and other generation-related expenses.
A typical FPL 1,000-kWh residential customer bill is approximately 30 percent lower than the national average, as well as being the lowest in Florida for the seventh year in a row.
Silagy announced that by the first quarter of 2017, construction will begin on four more 74.5-megawatt solar energy centers across the state, including sites that have received local approval in Alachua, Putnam and DeSoto counties.
Also in development are additional large-scale solar facilities, which will be announced in the coming months.
"Clean energy helps drive economic growth in our state," said Brian Bergen, vice president of economic development for the Putnam County Chamber of Commerce. "FPL's solar energy center will provide a boost to our local economy and the solar power it generates will be a draw for companies that value clean, affordable energy."
FPL's solar expansion offers energy production cleaner than the 2030 carbon emissions goals set by the U.S. Environmental Protection Agency's Clean Power Plan for Florida, all while keeping the average residential customer bill among the lowest in the nation.
"Increasing clean energy production in Florida has been on the minds of many Floridians for years, and it's great to see FPL continuing to invest in solar," said Eric Draper, executive director for Audubon Florida. "Clean energy technology will help protect the environment, by reducing emissions and saving water, benefiting everyone who calls Florida home, as well as the millions of people who visit our state each year."
Major FPL solar installations include:
— Space Coast Next Generation Solar Energy Center, Brevard County
— DeSoto Next Generation Solar Energy Center, DeSoto County
— Martin Next Generation Clean Energy Center (hybrid solar/natural gas), Martin County
— Solar Circuit at Daytona International Speedway, Volusia County
— Solar research installation at Florida International University, Miami-Dade County
— SolarNow array at the Broward Young At Art Museum & Library, Broward County
— SolarNow array at the Palm Beach Zoo & Conservation Society, Palm Beach County
— SolarNow array at the Palmetto Estuary Nature Preserve, Manatee County
— Babcock Ranch Solar Energy Center, Charlotte County
— Citrus Solar Energy Center, DeSoto County
— Manatee Solar Energy Center, Manatee County
FPL, which serves more than 4.8 million customers across nearly half of the state, has additionally installed small-scale solar arrays for more than 100 Florida schools and other educational facilities.