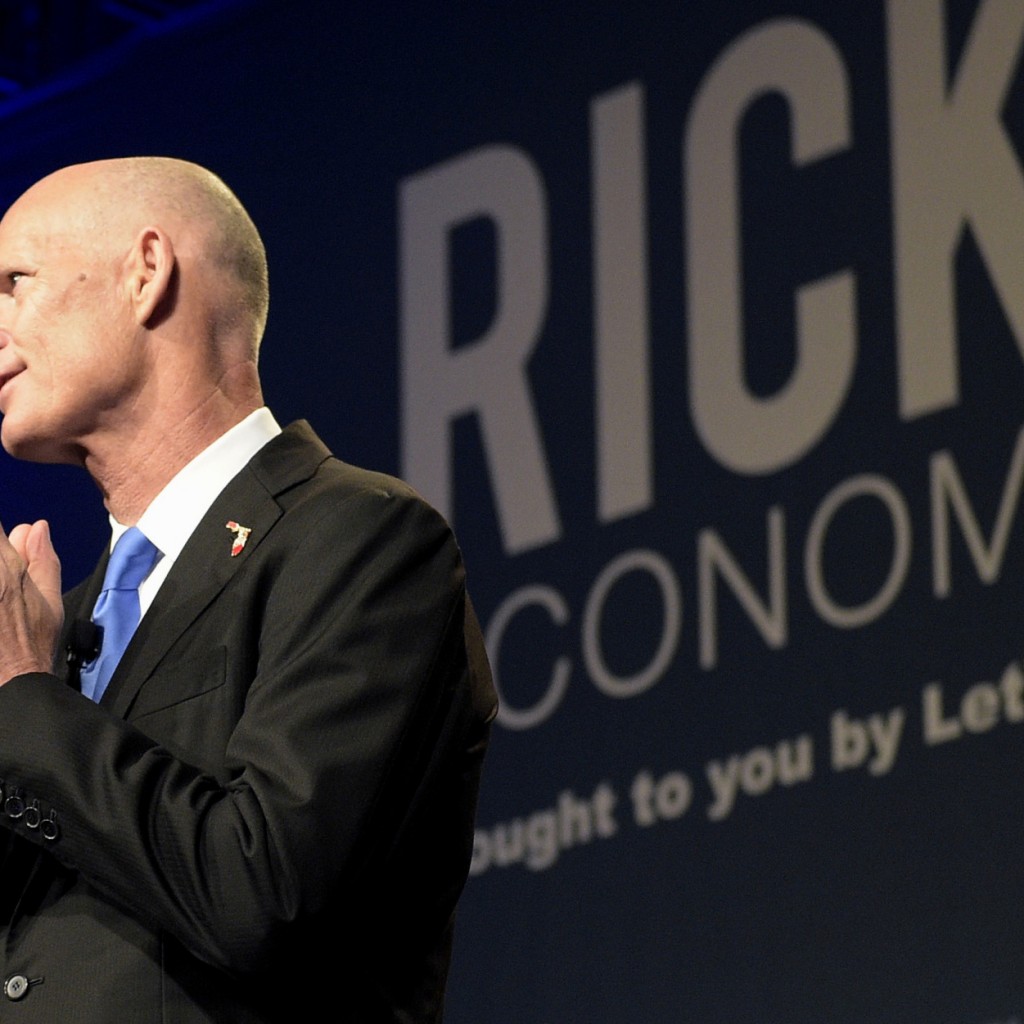 Gov. Rick Scott will focus on jobs during a summit in Orlando next month.
Scott is scheduled to host a jobs summit on Feb. 2 and Feb. 3 at the Caribe Royale in Orlando, according to an online invitation. The event, which was first reported by POLITICO Florida, appears to be similar to an education summit the Naples Republican hosted in 2016.
According to the invitation, the event will bring together "Florida's top business leaders, economic developers, educators and community leaders" to discuss ways to "shape the future of Florida's economy to create good, high-paying jobs for all Florida families."
Scott first mentioned his plans for an economic conference back in September.
"I will be hosting an economic summit with economic development leaders and job creators from across the state to discuss how we can bring even more opportunities to Florida. Florida undoubtedly has a lot to offer to out-compete other states for jobs wins," he said in a Sept. 29 statement. "Our business climate, low taxes, education system, workforce, transportation infrastructure and even the weather are all variables that companies look at when considering locations to move or expand. But, we cannot lose sight that economic incentives are an important part of this toolkit."
The summit comes just one month before the start of the annual 60-day Legislative Session, where economic development and job growth is expected to take center stage. Last year, Scott said he would request $85 million for economic incentives to bring jobs to Florida.
While Scott is a supporter of incentives, he'll face opposition in the Florida House. The House blocked an effort to create a dedicated funding source for incentives during the 2016 legislative session, and House Speaker Richard Corcoran has said he does not support incentives.