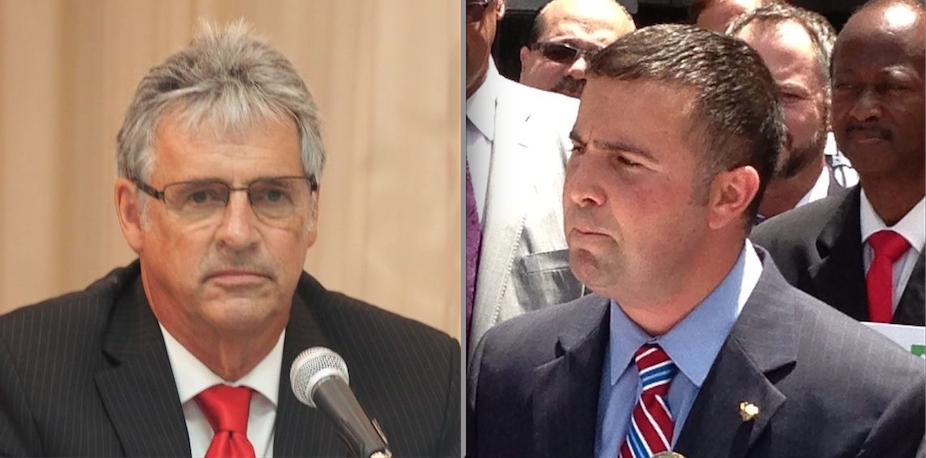 Let the 2018 campaign begin for Florida's 9th Congressional District.
Republican Wayne Liebnitzky, who lost to U.S. Rep. Darren Soto in November and now has filed to take him on again in 2018, slapped Soto for his announcement that he is boycotting the inauguration of president-elect Donald Trump.
"I find it an absolute disgrace and should not be tolerated," Liebnitzky stated in a Facebook post and a statement he sent to Orlando media. "I find it ironic that I gave him [Soto] the respect after our election as the winner and he does not do the same for our President, demonstrating the immature reactions that other Democrats have chosen. Central Florida needs people representing us that can promote leadership."
Liebnitzky, of St. Cloud, won the vote in the Polk County portion of CD 9 but lost to Soto in Orange and Osceola counties. On Tuesday he said he could not let Soto's first big partisan action stand without reacting.
Soto said Monday he was boycotting because he was deeply disappointed in Trump's tweets about U.S. Rep. John Lewis, the Georgia Democrat who was a champion of the Civil Rights movement.
"I have a long history of working across the aisle and will continue to do so in Congress. However, I am deeply disappointed with President-Elect Donald Trump's attacks against civil rights hero Congressman John Lewis and will not be attending the inauguration as a result," Soto stated in a release he issued Monday.
Soto is not alone. The Washington Post is reporting that so far 44 Democratic lawmakers have announced they will not attend Trump's inauguration. The Post's list does not include Soto. It does include U.S. Rep. Frederica Wilson, the Democrat from Miami Gardens.