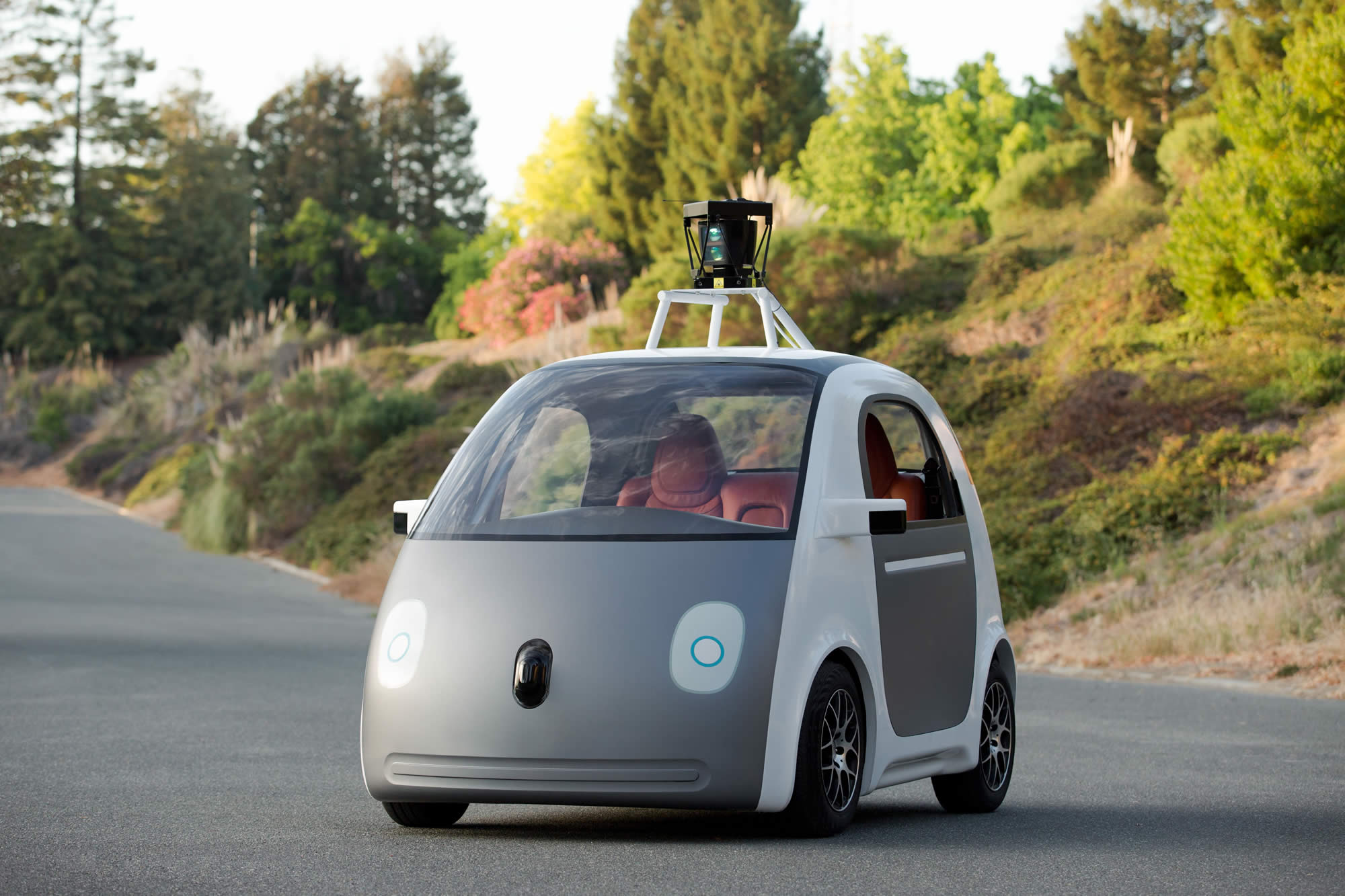 Self-driving cars promise to reshape the country into a more urban, but more humane, place. But we need to make sure the technology serves human needs, rather than adjust ourselves to technology's demands.
That was the word Tuesday evening from Tim Chapin, a professor of urban and regional planning and interim dean of the College of Social Sciences at Florida State University.
"It's happening, and it's happening very quickly. Your grandkids and great-grandkids are going to grow up in a very different world because of this technology," Chapin said during a "policy pub" discussion the college staged at a Tallahassee restaurant.
"It's my view that we need to make sure we get in front of the technology and what we want our communities to look like — and have the technology serve the communities rather than the communities we build to serve the technology as it comes to the fore.
"Because that's what happened with the automobile 100 years ago," he continued. "It's about us as humans and not the expensive vehicles that we drive or that we ride in."
Self-driving cars — also called autonomous vehicles or robot cars — promise to undo some of the damage done to the landscape by human-driven cars, Chapin said. They could free real estate occupied by parking lots, and ease traffic and urban sprawl.
And they're legal in Florida.
They will communicate with one another and potentially with road infrastructure to warn of potholes, congestion, and other hazards. They could be shared, obviating the requirement to purchase a personal vehicle. One could simply summon a car for the morning commute — as with ride-sharing services like Uber and Lyft.
That would mean many fewer cars on the road. One autonomous vehicle could replace as many as 11 personal vehicles, Chapin said.
We wouldn't need expansive parking lots — just drop off zones. People could live in that space, instead of cars, which could be relegated to exurban parking facilities when not in use.
The United States sees 5.5 million auto accidents every year, 93 percent of them because of human error, Chapin said. But autonomous vehicles don't fall asleep or spill hot coffee in their laps.
"The vehicle will have true situational awareness that will be able to react better and more quickly than a human driver would be, and they are paying attention better than a human driver would be," Chapin said.
He foresaw "free-flowing" intersections that don't need traffic lights.
"You're sitting in the vehicle. It doesn't have a steering wheel. It doesn't have brakes. It doesn't have a gas pedal. You're just going to go through that interchange and trust the vehicle is smart enough not to hit any other vehicle out there," Chapin said.
"And I can tell you; we're pretty sure we can get that right," he said.
As in "99.9999 percent" sure.
"That's a pretty high probability you're going to make it through that intersection."
Someone asked: With so many fewer cars on the road, how would people in Florida evacuate ahead of a hurricane?
Chapin said his researchers raised that very question with state officials, asking them to consider that scenario.
"We talked to our friends at emergency management about this, and their answer is, 'Huh. Yes, we should.' "
Chapin's a professor, so he naturally had a reading list: He recommended this book and this report, prepared for the Florida Department of Transportation by the FSU Department of Urban and Regional Planning.
The college began staging these discussions before last year's elections, "to bring the scholarship of our outstanding college to the community," Chapin told the crowd at Tallahassee's Backwood Bistro. "And to get your feedback on the work we do."