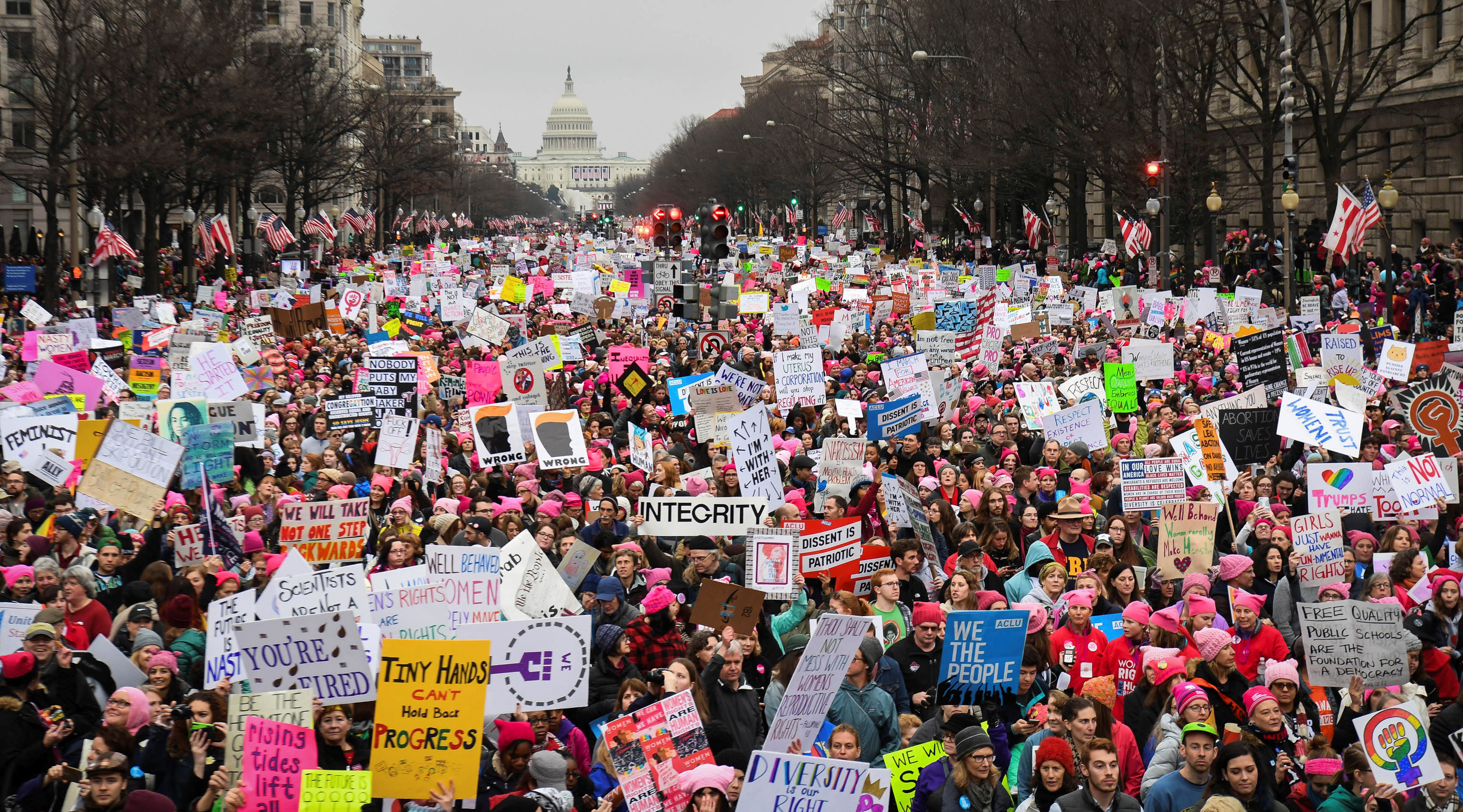 The lead organizers who helped coordinate more than 27,000 people from Florida attend last Saturday's Women's March on Washington want to maintain the momentum generated from that event in the Sunshine State.
That's why they say they are forming a 501(c)(4) non-profit group that will continue the grassroots mobilizing and organizing efforts that were created leading up the January 21 demonstrations in D.C and up and down Florida.
Emma Collum, the director and founder of Women's March Florida, and Lakey Love, the policy director of the group, say that the mobilization efforts inspired by the march will now translate into an organization model knows as the "Women's Way Forward." They say the organization will be centered around "unity, equality, and diversity and our determination as women and allies to protect those most at risk and most dehumanized by corrupt local, state and federal agendas of hate, bigotry, deregulation, and intolerance."
The Women's Way Forward will be holding their first local organizing meetings on February 4 in seventeen locations around the state that hosted rallies last Saturday. At those meetings they say they'll announce their eight point issue/policy agenda and develop local agendas shaped by the diversity and autonomy of each local community. We invite all those who attended the Women's March on Washington, local Florida sister solidarity Women's Marches and all others who are interested to attend.
An estimated 20,000 people attended a rally in St. Petersburg, reportedly the largest such gathering of all of the events held in Florida.
One admirer of the protests in Washington and in Florida was U.S. Senator Bill Nelson, who in a press conference in Tampa on Wednesday said the demonstrations in D.C were "overwhelming."
"When you combine with what you saw happening all over America, simultaneously, that was a grassroots thing," he said, adding that while everybody heard and saw the photos from those major demonstrations, he was stuck by the fact that a thousand people protested in Fernandina Beach, a conservative enclave in on the state's Atlantic Coast.
"Now that gets your attention," the Senator said. "There is something going on. There is a movement going on."
Neither Collum nor Love were available for comment for this story.