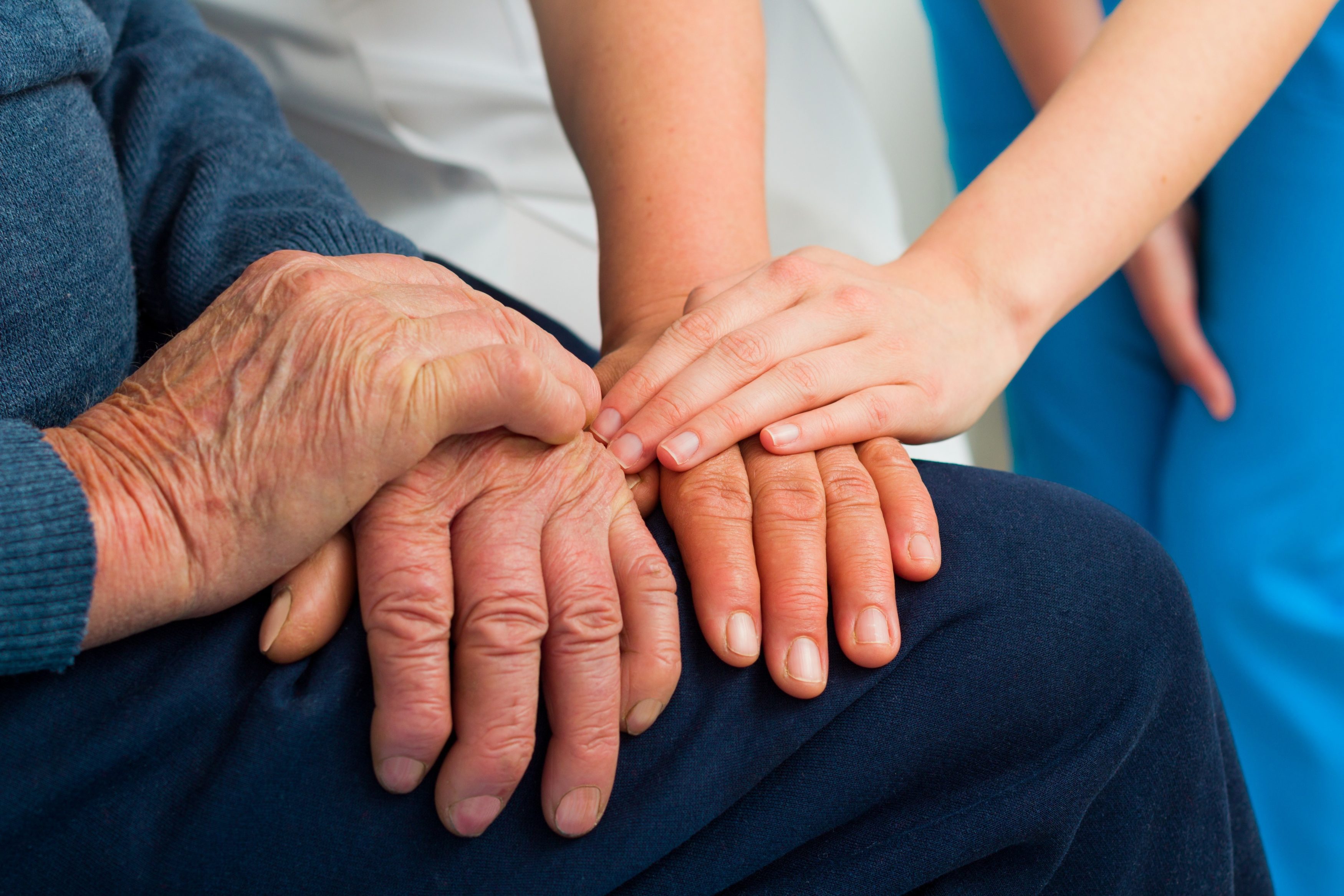 It just doesn't sit well with Karen Love when people talk about people "suffering" from or being "victims" of Alzheimer's and other types of dementia.
"What we don't hear much about is that people can and do live full and meaningful lives with dementia," said the executive director of the national Dementia Action Alliance. "It's very important that we raise money for the cure and focus on that but it's also important that we focus on the care and look at dementia as a disability. When you have a disability mindset you automatically start thinking what supports, what accommodations, are needed to help that individual live as fully as possible."
Her remarks came Wednesday morning during the unveiling of a "Caring Conversations Toolkit," which includes a booklet designed for persons with mild-to-moderate dementia symptoms, another with advice for "care partners," a packet of cards designed to stimulate conversation with a person who has the condition, and a 16-minute video.
"Florida is ground zero for dementia," Love said, with about 500,000 people diagnosed with the condition. "And that number will increase as the baby-boom generation ages. We have an opportunity here in Florida. You can change the narrative the discussion away from being dementia tragedy to … dementia enlightenment, moving proactively to what turns out to be a long-term condition.
The toolkit was launched in Tallahassee because it's inspiration was local resident Alexander "Sandy" Halperin, who has early-onset Alzheimer's and has become a nationally recognized advocate. Partners in its development include the Westminster Oaks community, where he lives, and the Area Agency on Aging for North Florida.
Richard Prudom, deputy secretary of the Department of Elder Affairs, lauded regional partnerships throughout the state to enlighten the public about dementia and how to best deal with those who have the diseases.
"Every community is different, but our aim is to get it where every experience that a person with dementia has is a positive experience, whatever that is," he said. "We're talking about training for first responders, we could be talking about awareness for people at a restaurant or at a store. The secret is we didn't come in to invent anything — the partnerships are already out there and all we're doing is bringing them together and seeing great things."
The entire toolkit ($45 plus shipping), or any of its four parts separately, can be ordered by visiting the Dementia Action Alliance store at daanow.org.