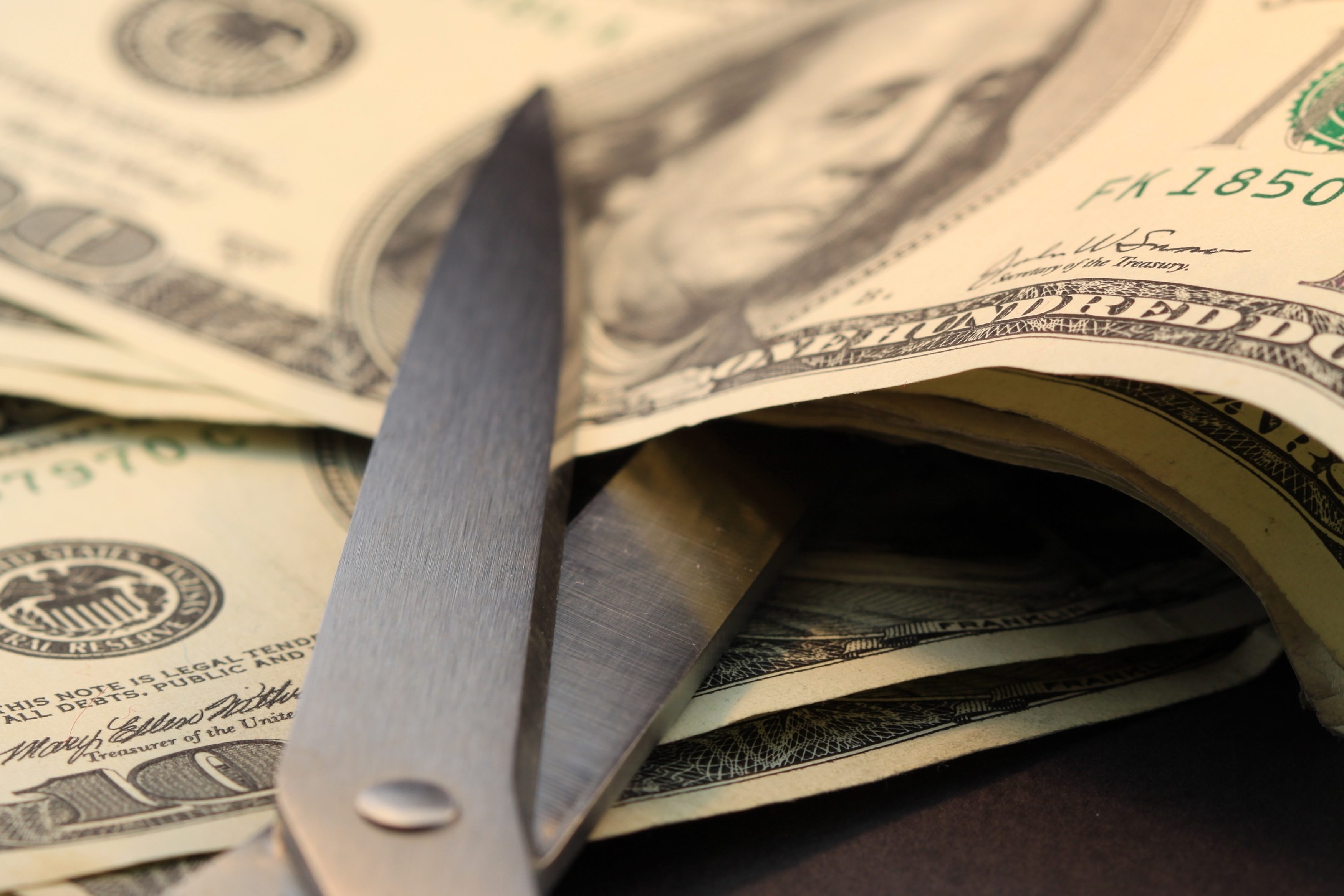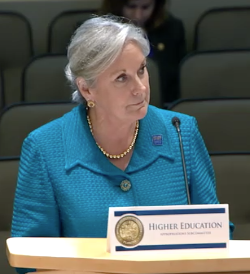 Asked to prepare for 10 percent budget cuts, Florida's state university and college leaders pledged to try to avoid affecting students but told the House Subcommittee on Higher Education Appropriations Friday the impacts would still be profound.
"The target reductions are set at 10 percent for each entity," Subcommittee Chairman Larry Ahern said after spelling out the challenges faced by the larger House Appropriations Committee of possible 10 percent budget cuts this year to deal with a $1.7 billion shortfall.
Florida University System Chancellor Marshall Criser III, Florida Department of Education Secretary Pam Stewart and others laid out preliminary plans that all involved cutting jobs, primarily from administration and support services, delaying programs and expansions and digging in.
If the universities make their own proposed cuts, that will amount to $274 million out of the 12 state universities' $2.74 billion in annual budgets. Criser said he would hope the cuts would come from there rather than from scholarship programs and other programs to assist students.
Criser also said such cuts could challenge progress the universities are pursuing against the performance standards set three years ago to elevate the quality of Florida's universities, particularly among the smaller schools.
At some schools, that would mean slicing through administration and services ranging from computer support, to institutes and research, said Martha Saunders, newly-installed president of the University of West Florida, which could have to deal with a $10 million annual cut. Everything from mentoring programs to faculty recruitment would be at risk, she said.
"I would much rather be here to talk to you today about spending money instead of not spending money," she said.
Both she and University of Central Florida Provost Dale Whittaker expressed a deeper concern that their universities and many others already have been striving for more and more efficiency over recent years by serving more and more students without raising tuition.
For UCF a 10 percent cut would equal $26 million.
"We can't absorb a 10 percent cut simply by enhancing efficiencies," Whittaker said.
"This reduction would interrupt the momentum that you helped us build toward achieving several of the state's key impact measures, including providing broad access to high-quality academic degrees, meeting the state's workforce needs, and driving innovation and economic development," Whittaker said.
Under questioning from Ahern, Whittaker did allow that the university could perhaps absorb a 10 percent cut by delaying new programs and expansions, but said that would only work for a year.
The presentations brought forth concerns from some subcommittee members about the prospect of cutting education, particularly higher education.
"I'm not for these cuts, and your presentation has made me even more convinced," said state Rep. Larry Lee Jr., a Democrat from Port St. Lucie. "We need to look at other ways to deal with this budget situation. Education is key to our economy, our way of life in America."
Ahern, a Republican from Seminole, advised Lee that he may be right but that those decisions and debates would have to take place on the full House Appropriations Committee, which would have the opportunity to weigh priorities from one state agency or system to another.
The prospect steered some of the discussion toward the absurd. Noting that the campus is just a few miles from the Alabama border, state Rep. Julio Gonzalez, a Republican from Venice, asked Saunders whether the university has many students from Alabama, and wondered if the University of West Florida ought to seek funding from Alabama.
"Never thought about going to the Alabama Legislature," Saunders replied. "We could do that."