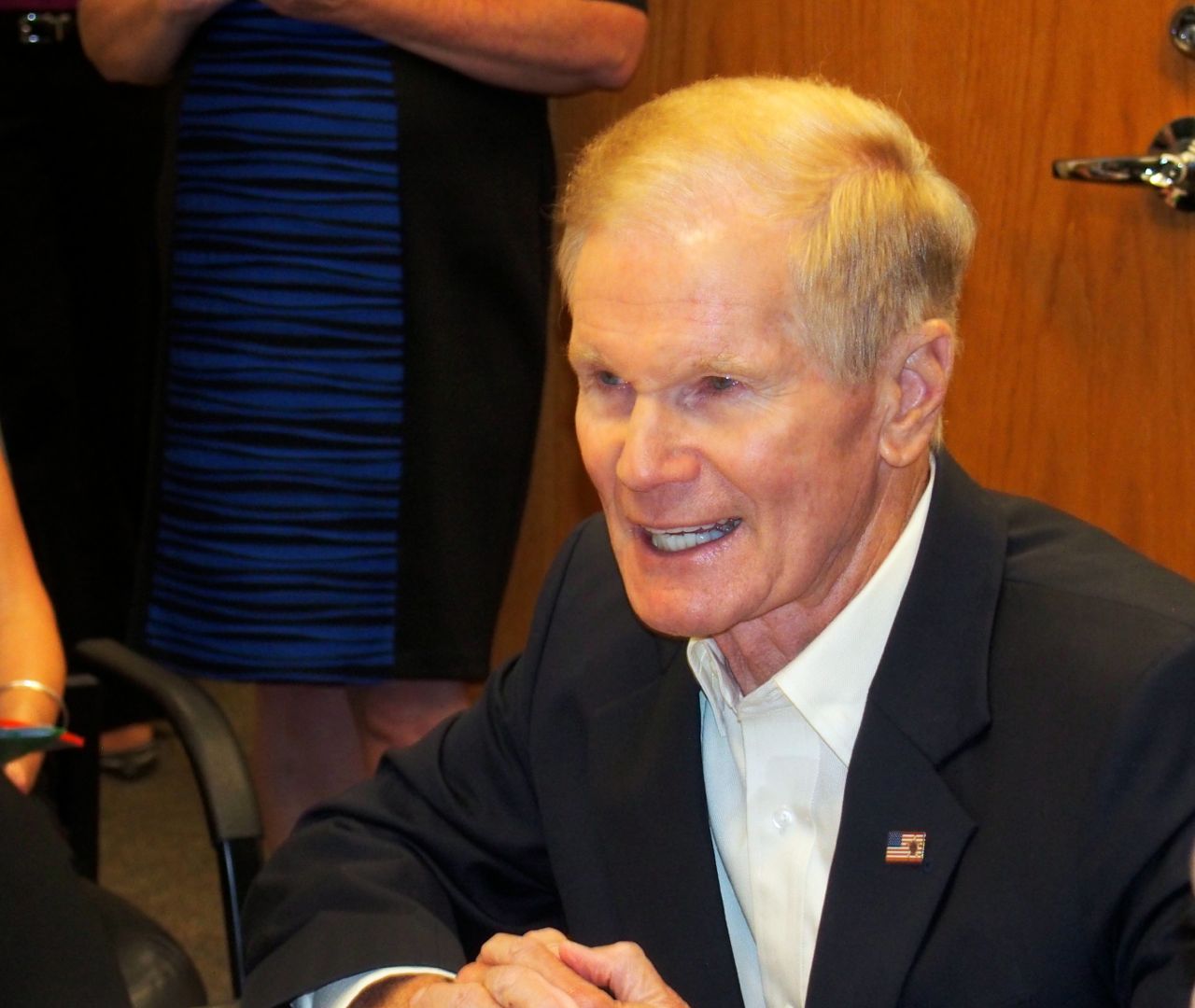 Florida's Democratic U.S. Sen. Bill Nelson broke the suspense Wednesday afternoon when he announced he intends to vote against President Donald Trump's pick to be Secretary of Education, Betsy DeVos, whose family has strong ties in Nelson's Orlando hometown.
With defections of two Republican U.S. senators who announced earlier that they would vote against DeVos, the Republican champion of school choice was down to slim hopes of winning the nomination, needing to hold all remaining Republicans or pick off a Democrat like Nelson.
Nelson, who had been silent until now on the nomination, seemed to imply with his announcement Wednesday that the Republican moderates leaving Trump's pick provided cover in the middle.
"I will be joining my Republican colleagues Susan Collins and Lisa Murkowski in voting 'no' against Betsy DeVos," he declared in a statement issued by his office.
With two Republicans not supporting DeVos, there is now a potential for 51-50 vote in the Senate, leaving Vice President Pence to break the tie.
West Virginia Democratic Sen. Joe Manchin, who faces re-election in 2018, told The Hill Wednesday he would not support DeVos: Her "lack of exposure to public education is very concerning for me."
A tiebreaker would be the first time a vice president has cast a deciding vote on a nomination, as well as the first time a vice president was called to break a tie in the Senate March 2008, when Dick Cheney cast the deciding vote on a congressional tax cut package.
Democrats blasted DeVos earlier this week after The Washington Post reported her committee-submitted questionnaire appeared to have used "several sentences and phrases from other sources without attribution — including from a top Obama administration civil rights official."
Despite that, Republicans continue to remain confident they have enough backing to confirm DeVos, although they cannot afford to lose any more GOP votes since no Democrats will vote in her favor.
"I have 100 percent confidence she will be the next secretary of Education," White House press secretary Sean Spicer told reporters Wednesday.
The DeVos family officially resides in Grand Rapids, Mich., but has close ties in both Orlando and Naples. In Orlando, Nelson's home, the family owns the Orlando Magic basketball team and is active in civic affairs.
The family, led by Betsy Devos's parents, Rich and Helen DeVos, are major political campaign contributors, whose family total approaches $9 million in donations since 1999. Almost all of it has gone to Republicans and Republican causes, though the family has backed the occasional Democrat, such as U.S. Rep. Darren Soto of Orlando. However, the family has never backed Nelson, and has contributed to his Republican opponents.