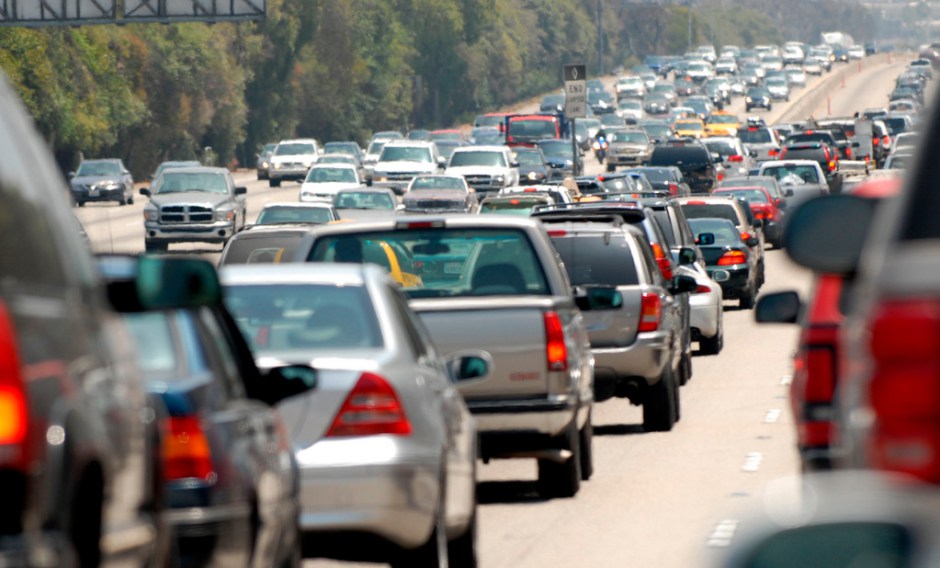 Tampa Bay's Legislative Delegation, with state lawmakers representing the area's eight counties, spent two hours Wednesday in Clearwater discussing how to begin addressing the region's myriad transportation issues.
According to a new white paper prepared by the D.C.-based Enos Center for Transportation for the Tampa Bay Partnership, a regional structure for transportation planning, operations and decision-making is paramount to the development of a regional transport network.
That conclusion might make an interested observer ask — isn't that what TBARTA was supposed to be?
A decade ago, the Florida Legislature created the Tampa Bay Area Regional Transportation Authority to develop and implement a regional transportation master plan of the seven-county West Central Florida region. As Manatee County GOP Senator Bill Galvano recounted Wednesday, it was produced without a funding mechanism, after then-Gov. Charlie Crist vetoed the $8 million in appropriations set for its conception.
"That was  a shock to all of us," Galvano said, adding: "I don't think he (Crist) realized the connection and it fell through the cracks."
Whether TBARTA can ultimately become that vehicle as intended was only mentioned toward the end of the meeting held at Ruth Eckerd Hall.
Lawmakers also heard from Tampa Bay Lightning owner and Channelside developer Jeff Vinik and Barry Shevlin, co-chairs from the transportation group working with the Tampa Bay Partnership. The group also worked with the Enos Center to produce the white paper.
Vinik's comments were more general. Waiting for another five to ten years to develop a master plan, he said, will constrain the growth of the Tampa Bay area. Vinik said all options for transportation improvements — roadway expansion, BRT lines, light rail, commuter rail, etc. — all were on the table.
"I know it's critical that we reach consensus in a direction that we want to head," he said.
Shevlin delved more into specifics.
"We're a top twenty metro area, but we're acting like a collection of municipalities and counties and not a region," he stated, adding that there was obviously no regional structure for transportation planning or decision-making in general happening in the area.
And twice during his public comments, Shevlin lamented the fact that as of last Saturday, there were 14 different buses moving from Dover in Eastern Hillsborough County to downtown Tampa, yet there wasn't a single vehicle going from Tampa to Clearwater or St. Petersburg.
Shevlin outlined four priorities the Partnership believes need to happen.
One is to create a multicounty Metropolitan Planning Organization (MPO). The second plan is to support a regional center for transit operations. Shevlin said HART and PSTA, the two biggest transit agencies in the Bay area, should have a "closer relationship," but left it open as to how that happens.
Clearwater Republican Senator Jack Latvala called for a consolidation of the two agencies more than four years ago. After conducting two different studies, that merger never happened, though the agencies are poised to sign an interlocal agreement which will necessitate more joint efforts.
Shevlin also called for a uniform regulatory law in the state regarding ride share, which Tampa Republican Representative Jamie Grant later assured would happen in this year's session. And the fourth priority is the regional transit study being conducted right now by the Florida Dept. of Transportation which involves the very controversial Tampa Bay Express project.
TBX was almost an afterthought in the discussions, even though the multibillion-dollar plan was hailed as a much-needed congestion relief package. Democrats Sean Shaw and Darryl Rouson, who represented the neighborhoods slated to be deleteriously affected by the TBX proposal, both counseled FDOT to double down on its efforts to communicate with the local community. "As it relates to TBX, my constituents don't feel that they've been heard," Shaw said.
Senator Galvano said that there had been too much parochialism in the past when it comes to local governments wanted to help out other governments in the 2.9 million universe that is the Tampa Bay area.
"I don't know if we can get there," he admitted. "It's a real challenge, getting the mindset that you may have to ante up in your community for a regional plan that's not going to impact your community for maybe one, two, three or maybe four years."
As to whether TBARTA could ever become that agency?
"They are operating on a shoestring budget, cobbled together on donations from local governments," said Shawn Harrison, who served on the TBARTA board after its creation.
"If we can take that vision and expand, I really do think we do have at our disposal a vehicle that can plan and put assets on the road," added Harrison, a Republican who now represents House District 63.
"We do have a shoestring budget," echoed Ray Chiaramonte, TBARTA's executive director. He did say that every local government except for Sarasota funded the agency last year.
Galvano appreciated the work of the Tampa Bay Partnership, but said looking at his colleagues from counties as diverse as Sarasota to Polk: "It's not about the Tampa Bay Partnership, it's about us, and it's going to take some effort."