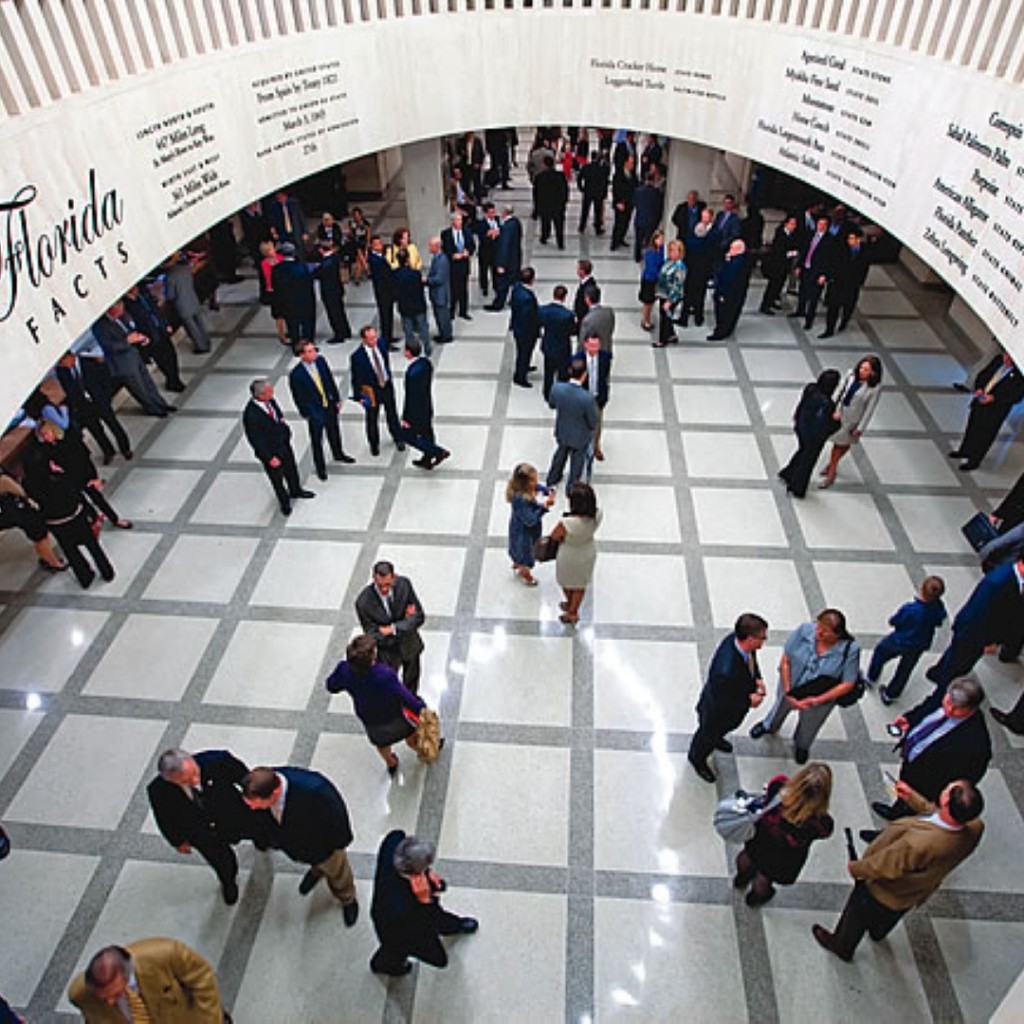 Three Florida lobbying concerns are being reported to Gov. Rick Scott and the Cabinet for incorrectly tallying their income, the Florida Commission on Ethics said Wednesday.
In at least two of the cases, however, the errors were basic accounting mistakes. Lobbyists' compensation is subject to random audits, some of which are reviewed by the commission.
In a press release, the commission said it found probable cause to believe Dean Mead, a law firm with a lobbying practice, "inaccurately reported compensation received from a principal for the first quarter of 2014."
The firm also "inaccurately reported compensation received from two principals in the third quarter of 2014." Probable cause means it is more likely than not that a violation has occurred but is usually not a definitive finding.
Firm shareholder Pete Dunbar in the Tallahassee office said the mistakes were "bookkeeping errors" that were "quickly corrected" before his firm's audit was finalized. Dunbar's long government service includes being former Gov. Bob Martinez's general counsel and legislative affairs director, as well as serving as a member and chair of the ethics commission.
It also found probable cause that Buigas & Associates "overstated compensation received in the second quarter of 2014, as well as the third quarter of 2014." A message seeking comment was left on an office voicemail.
And the commission found probable cause that D. Darling Consultants "overstated compensation received from a principal for the first period of 2014, and failed to report compensation received from a principal for the fourth period of 2014."
Firm principal Doug Darling, a "sole shingle" lobbyist, represents only two clients: Accenture and Grant Thorton, both consulting companies. He said he uses the "cash accounting" method, used by most small businesses, instead of the "accrual" method.
"The cash method accounts for revenue only when the money is received," Investopedia explains. "On the other hand, the accrual method accounts for revenue when it is earned."
Darling also said the commission's press release is in error, explaining that the reporting periods in question are fourth period of 2013 and first period of 2014.
Under state law, "probable cause findings … of this nature are forwarded to the Governor and Cabinet," the commission's release says, referring to Attorney General Pam Bondi, Chief Financial Officer Jeff Atwater and Agriculture Commissioner Adam Putnam. 
"The firms have 14 days to submit a written request for hearing to the Governor and Cabinet." it says. "However, the Governor and Cabinet may, on (their) own motion, require a public hearing and may conduct such further investigation as deemed necessary."