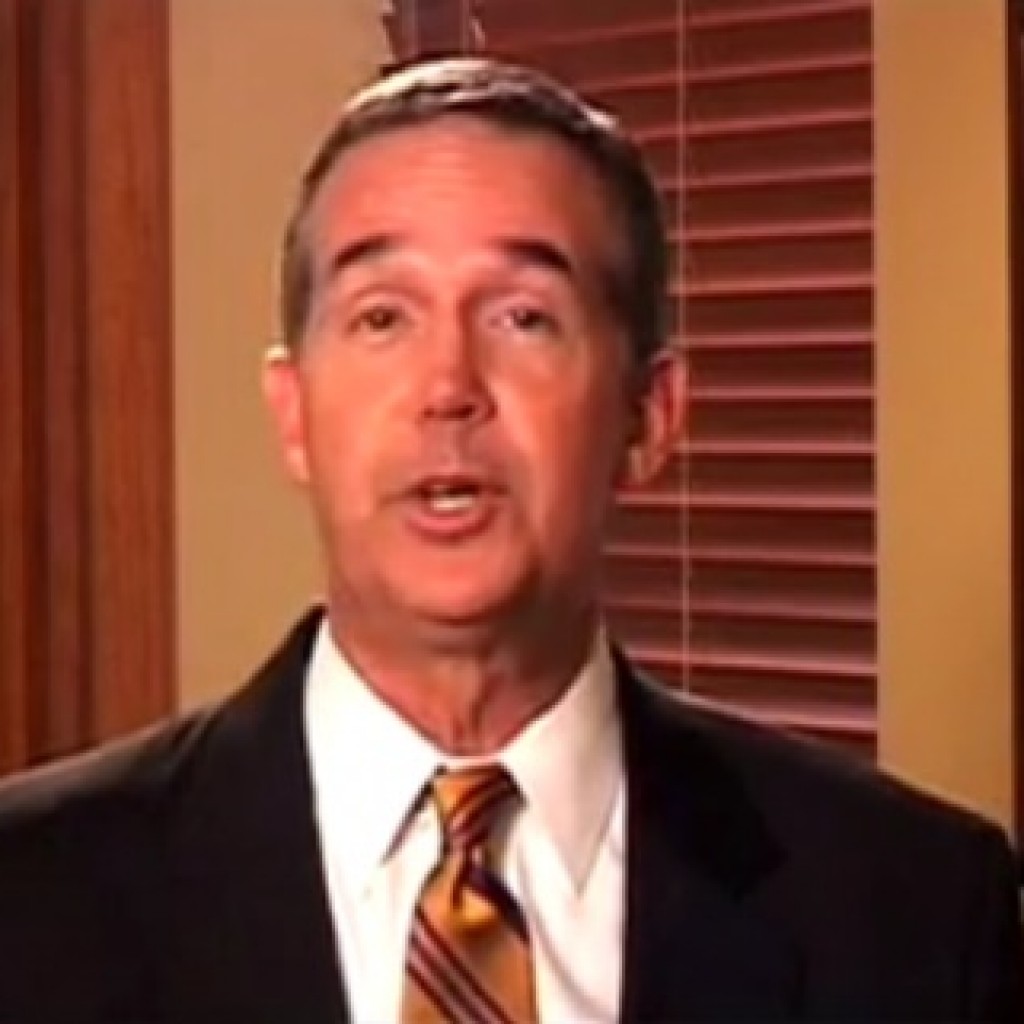 Jeff Atwater delivered some frank advice Thursday when he warned insurers they need to present hard facts to the Legislature before they can expect help in solving problems with the workers' compensation system and other priorities.
Speaking at the Florida Chamber of Commerce's 2017 Insurance Summit in Miami, the state's Chief Financial Officer called for "honesty and transparency with an abundance of data that makes the case that a legislator, when weighing the evidence, can make a solid choice between what is out there today and where we go forward."
He told insurance representatives that their industry has not always helped itself — as when, two years ago, it resisted his Homeowner Claims Bill of Rights.
"I'm not crying crocodile tears for anybody in here," he elaborated to reporters following his remarks to the gathering.
"The industry has created its own perceptions — slow walking, not getting a repair done on time, lowballing with a contractor. Over a long period of time, this created conditions where there's a tremendous suspicion of what could really be the motivations of the insurance industry."
The industry has three big items on its legislative agenda for 2017 — reining in rising workers' compensation premiums; attacking abuse of assignment of benefits agreements under homeowners insurance; and what to do about personal injury protection, or PIP, insurance.
He invited insurance representatives to a workshop in Orlando next month so that prosecutors can school them in how to prepare referrals to his office to attack fraud. The industry presented him with 226 such referrals last year, but few had enough details to produce prosecutions, he said.
"If you believe there is fraud, you have to get your skill sets right," Atwater said. "Because I do believe there are bad actors."
Atwater said he suspects mandatory PIP is headed for repeal, probably for a requirement to buy bodily injury coverage.
He's not sure that will cure the fraud involving PIP coverage, however.
"The last thing I would want to have happen is for us to look back in three or four years and find out we replaced it with bodily injury (coverage), but for some reason within these mechanisms we were not able to address other cost-escalators," he said.
Of workers' compensation insurance, Atwater conceded the state might have gone too far in reducing benefits to injured workers to keep costs down.
"Do I believe benefits were diminished in an aggressive way that in retrospect should be revisited? The answer to that is yes."
Atwater understands the industry faces real challenges. "I get that," he said. But he urged those gathered not to get lost in verbal warfare with other players — including trial lawyers.
"The conversation should not be built on the integrity or the reputation of the elephants fighting over this," he said. "The orientation should be the consumer."
Atwater has a point, Tallahassee lobbyist Tim Meenan conceded.
"I think he's saying we're not going to get it done if we don't have the facts," Meenan said.
"And he's not wrong. We didn't fix PIP for several years. When we finally got the fact about how much money every driver was paying in a fraud tax, it ceased to become about us, and it became about helping consumers," he said.
"We have a horrible habit of going to legislators and saying, 'My company is losing money — help me.' When we should be saying, 'Consumers are getting hurt.' "