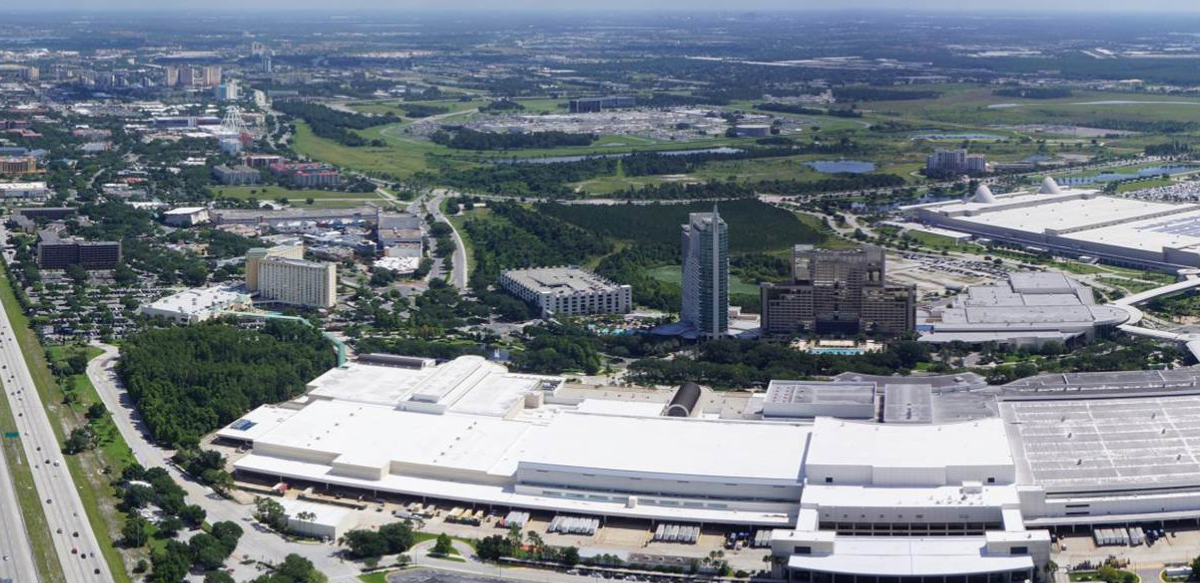 Orange County leaders long have talked about turning the International Drive region into a "downtown Orange County" essentially rivaling downtown Orlando though to different ends. On Tuesday the county board of commissioners will hear a plan that would fashion what such a district would look like.
The Orange County Board of Commissioners will hold a second public hearing and may consider adopting the I-Drive District Overlay, which row out of Orange County Mayor Teresa Jacobs' Steering Review Group. It seeks to drive the I-Drive/Orange County Convention Center area into developing into a high-density, multi-purpose area where people live, work and visit.
The plan, in the works for two years, would build around the convention center, convention hotels, attractions and restaurants already there, with layers of commerce, retail, and housing. In addition to Jacobs' steering review group, the county's planning, public works and transportation planning divisions have been involved.
It calls for more complex street grid systems with alleys, access streets, back streets and scores more intersections, urban plazas, public squares, and other downtown features to make it a more walkable community. Public transit also is emphasized.
The proposal covers 5.5 square miles, 3,500 acres, stretching southward from Carrier Drive, following International Drive to Central Florida Parkway, and Universal Boulevard to State Road 528.
The district includes the Orland Eye attraction, the convention center and SeaWorld, but not parts of International Drive or Universal Boulevard north of Carrier, which are in the city of Orlando, nor south of Central Florida Parkway, which takes on a distinctly different character.
The area offers unique opportunities for Orange County planners and developers because while much of what now fronts International Drive may seem densely developed, there remain thousands of undeveloped acres in the region. the plan subdivides the district into eight areas that each get separate treatments: convention center; retail and hospitality, entertainment area; SeaWorld; Destination Parkway; Universal Boulevard; Rosen & Shingle Creek; and Universal.