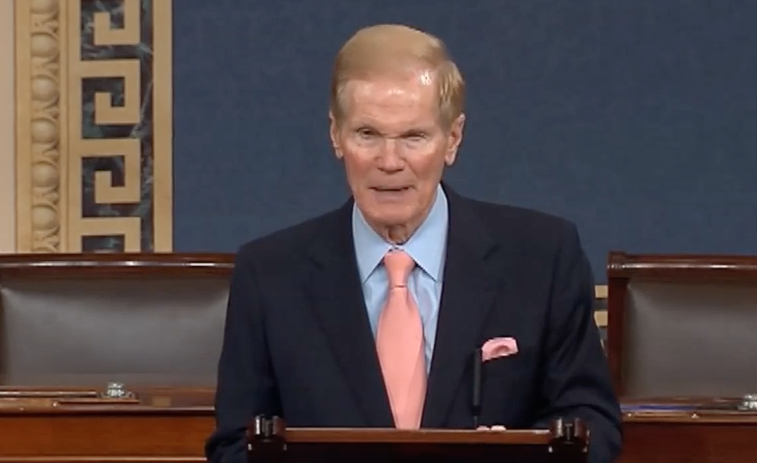 Saying that U.S. Rep. Tom Price's views on Medicare vouchers and eligibility would be bad for senior citizens, Florida's Democratic U.S. Sen. Bill Nelson vowed Thursday to vote against affirming his nomination to be Donald Trump's secretary of the Department of Health and Human Services.
Nelson charged that Price's support for a Medicare voucher system would lead to increased out-of-pocket costs for seniors' medical bills and his support to raise the eligibility age to 67 would break promises to people paying into the system.
Price is a Republican from Georgia. Nelson declared his intention to vote against Price during a Senate floor speech Thursday afternoon.
"Our country deserves an HHS secretary who will uphold those promises, not inflict deep cuts that alter the financial security Medicare provides Americans in their later years," Nelson stated in his speech. "And so for these reasons and others, sometime in this next 11 and a half hours when we vote, I'm going to vote no on this nominee. There's too much at stake for our seniors to give this nominee the control over these programs."
Nelson is picking his battles. In addition to opposing Price, Nelson has voted against Rex Tillerson for secretary of state, Betsy DeVos for secretary of education, Mike Pompeo for CIA director, and Jeff Sessions for attorney general. Nelson has voted yes to affirm James Mattis for defense secretary, John Kelly for homeland security secretary, Nikki Haley for U.N ambassador, and Elaine Chao for transportation secretary. He also voted yes for Wilbur Ross as commerce secretary in a committee vote, though Ross has not yet come up for a full U.S. Senate vote.