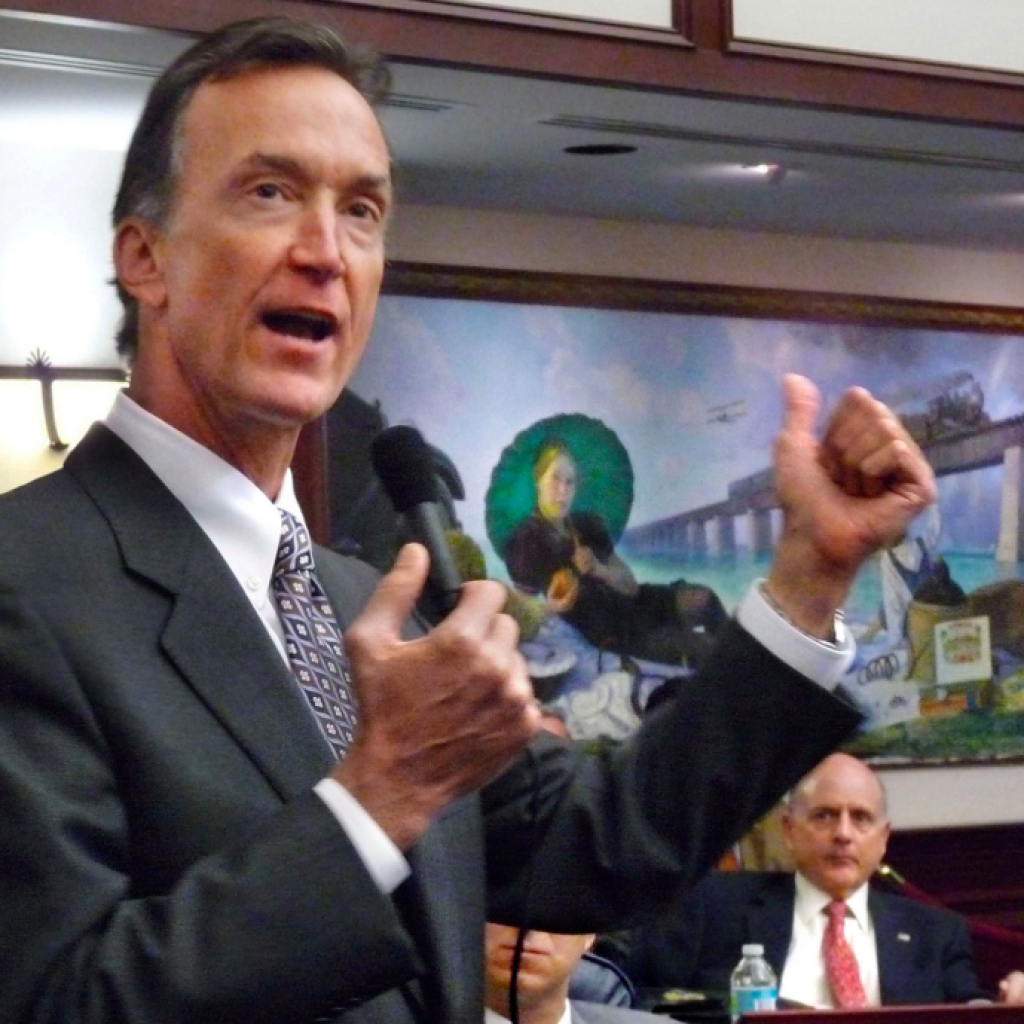 Never mind who's running for Governor in 2018, Floridians want to know which Republicans are in the running for Florida Chief Financial Officer now that CFO Jeff Atwater announced he is leaving this year, with speculation starting with Tom Grady, Tom Lee, Will Weatherford and Teresa Jacobs and including seven or eight others.
Grady, a securities lawyer who is a former state representative who also has held several positions in state government, is widely reported as a close friend of Gov. Rick Scott, who will select a replacement for Atwater for the nearly two full years left in the term.
Weatherford, a venture capital and business consultant, is a former Speaker of the House who draws praise from the Florida Chamber of Commerce, and who recently announced he's not running for Governor.
Jacobs is the Orange County Mayor and a former banker who always sounds like she's already someone's chief financial officer, and who reportedly has been exploring a possible state run for that job in 2018 when she's term-limited from the mayor's office.
Names tumbling around Tallahassee  – some with more spin than others – also already have included Jacksonville Mayor Lenny Curry, former Speakers Steve Crisafulli and Dean Cannon, state Sens. Jack Latvala, Aaron Bean, Jeff Brandes, Lee and Lizbeth Benacquisto, state Rep. Jim Boyd, former state Sen. Pat Neal, and Lt. Gov. Carlos Lopez-Cantera.
Atwater was once a widely-speculated candidate for Governor himself, but that buzz cooled to nothing and on Friday he surprised much of Florida's political establishment by announcing that he's planning office to become vice president for strategic initiatives and chief financial officer at Florida Atlantic University after the Florida Legislative Session.
Besides overseeing the states's financial operations and financial and insurance regulations, as well as the state fire marshal's office, the job is a full-voting position on the Florida Cabinet. It's normally filled by statewide vote, for a four-year term, and Atwater was to be term-limited out with the 2018 election.
Atwater's office's imminent availability is so fresh almost no one has had time to actually declare interest in it. No one has filed to run in 2018.
Said Brandes in a tweet Friday, "I haven't talked to the governor yet, but if I was asked, I would carefully consider it."
Grady, from Scott's hometown of Naples, has been looking around. He recently was interviewed for the open president's post at Florida Gulf Coast University, and last cycle talked briefly about running for Congress in Florida's 19th District. Last year he declined an opportunity to become the state's insurance commissioner. He's on the state board of education, is a former commissioner of financial regulations and a former interim president of Citizens Property Insurance Corp. the state-chartered insurer of last resort.
Once this is done there may be another opening on the cabinet, as state Attorney General Pam Bondi remains a widely-speculated prospect to move on to Washington as part of President Donald Trump's team.